8 Christian Movies We're Anticipating in 2020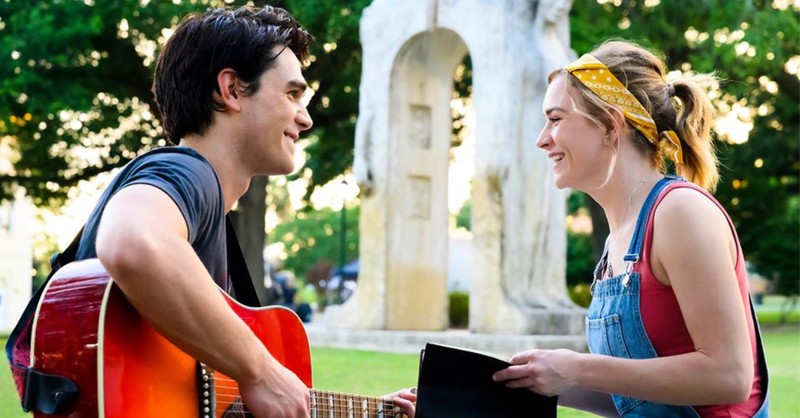 It was a banner year for Christian films in 2019, with films like Breakthrough and Overcomer breaking the Top 5 and ones like Unplanned sparking mainstream controversy.  
2020 will likely be another big year for faith-based films. The Erwin Brothers will release their newest film. A series of powerful documentaries are scheduled for release. And comedian Chonda Pierce has a feature movie.
Here are eight Christian movies we're anticipating in 2020:
Photo courtesy: Lionsgate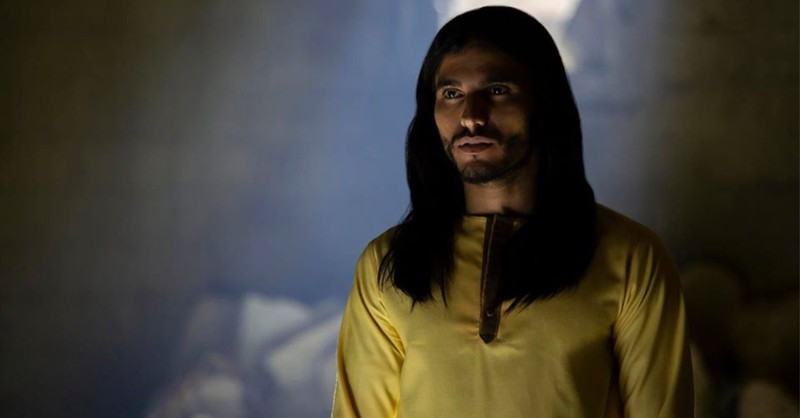 1. Messiah (Jan. 1)
This Netflix original series is set in modern times and tells the story of a man who is gaining followers and worldwide attention by performing miracles. The trailer appears to tackle a provocative question – what would it look like if the Messiah (or is it Satan?) walked on our planet today? – although we won't know the plot details until the series drops on Netflix. A CIA officer investigates the man to determine if he is a "divine entity" or a "deceptive con artist," according to the press release.
Messiah is rated TV-MA for strong language and partial male nudity.
Photo courtesy: ©Netflix
2. Blind Eyes Opened (Jan. 23)
Six years in the making, Blind Eyes Opened is a feature-length documentary that explores and exposes sex trafficking by talking to law enforcement officials, experts and lawmakers – as well as those who have been victims of it. The film is billed as a "first-of-a-kind Christian documentary." "Once you've learned how to recognize human trafficking, you begin to see it everywhere – it's in every single community," said executive producer Geoffrey Rogers. Blind Eyes Opened will be in theaters for one night only: Jan. 23.
Photo courtesy: ©Fathom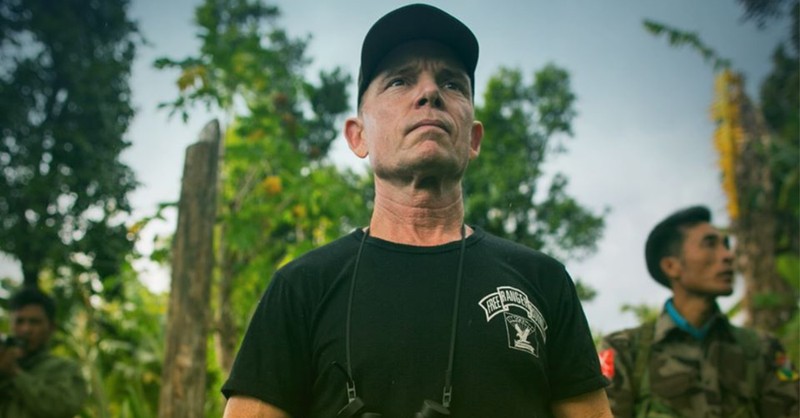 3. Free Burma Rangers (Feb. 24-25)
It's an inspiring documentary that tells the story of David and Karen Eubank, who moved to Burma (now Myanmar) in the 1990s to give much-needed medicine and food to the thousands of citizens fleeing the Burmese Army. Eventually, the Eubanks founded a multi-ethnic humanitarian service movement known as the Free Burma Rangers that travels to war-torn regions – including Iraq, Sudan and Syria – to assist those who are often forgotten. They dodge bullets wherever they go, and they do it all in the name of Christ. Free Burma Rangers was made in association with LifeWay Films and Deidox Films. It will be in theaters only two nights: Feb. 24-25.
Photo courtesy: Fathom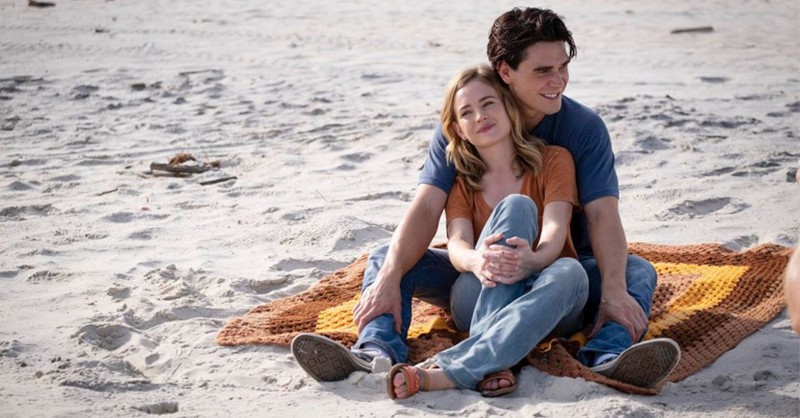 4. I Still Believe (March 13)
It tells the true-life story of Christian musician Jeremy Camp, who fell in love and married the then-Melissa Lynn Henning, knowing she had ovarian cancer. Camp penned his famous song, I Still Believe, shortly after her death. It is the latest movie from the filmmaking tandem of Jon and Andy Erwin, who previously released I Can Only Imagine, Woodlawn and Mom's Night Out. The film has top-shelf talent, with K.J. Apa starring as Jeremy Camp and Britt Robertson as Melissa. It is a faith-based romantic film with crossover appeal.
Photo courtesy: Lionsgate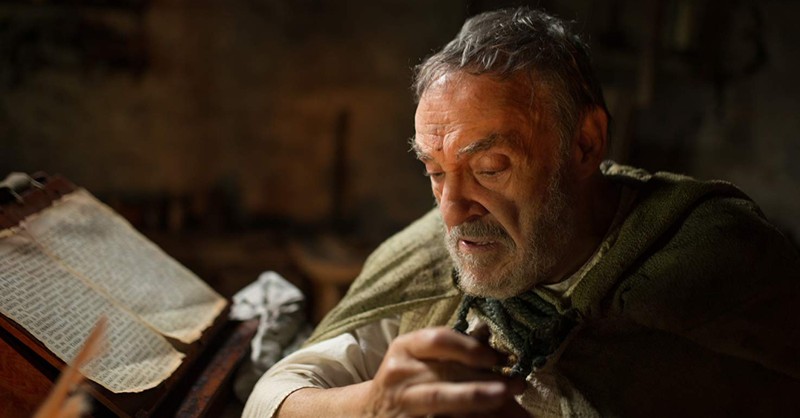 5. I Am Patrick (March 17-18)
It's a feature-length docudrama about the 5th-century Christian missionary to Ireland who is the namesake for St. Patrick's Day. Produced by CBN Documentaries and directed by Jarrod Anderson, I Am Patrick tells the story of a teenager who was placed into slavery as a shepherd in Ireland but escaped to Great Britain – yet felt called by God to return to Ireland and spread the Gospel. John Rhys-Davies (The Lord of the Rings series) stars as Patrick. It will be in theaters only two nights: March 17-18.
Photo courtesy: Fathom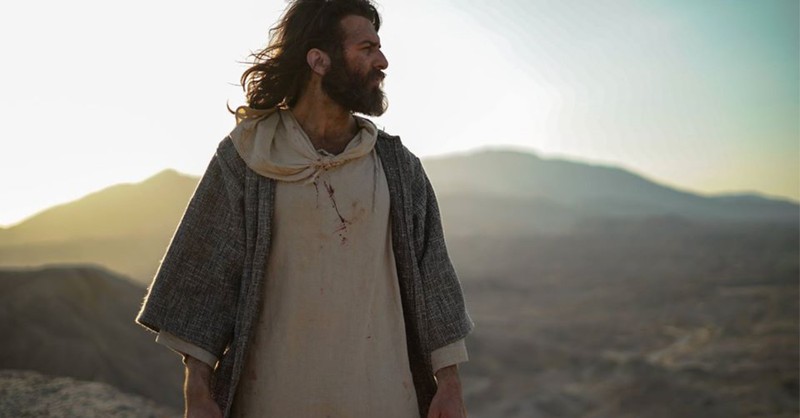 6. XL: The Temptation of Christ (Easter)
It explores the temptation of Jesus and his 40 days in the desert but also "reveals the nature of Satan as the Father of Lies, the Word of God as truth, and the love of Jesus as our Savior and Good Shepherd," according to a press release. XL: The Temptation of Christ is an independent film made by Christians and directed by Douglas James Vail. It is scheduled to have a limited theatrical release around Easter and then move to home digital platforms.
Photo courtesy: Faithworks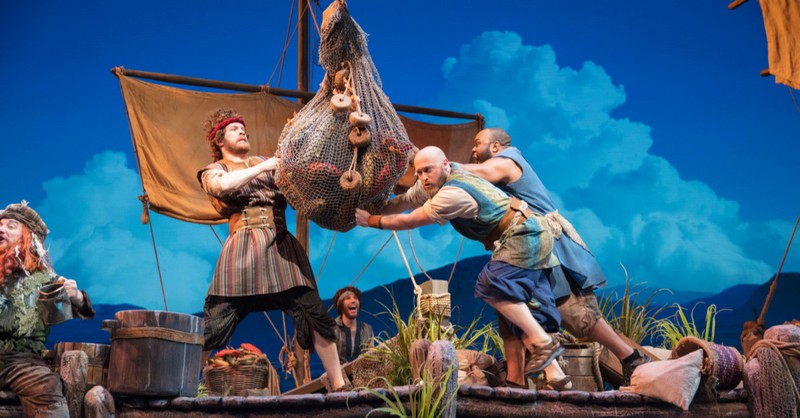 7. Jesus (April 7, 9, 11)
It's the epic Sight & Sound stage production of Jesus on the big screen. Filmed in front of a live audience, Jesus is an inspiring Broadway-like musical about the Savior of the world – from his calling of Peter as a disciple, to his walking on the water, to his healing of the blind man, to his resurrection. The movie experience is the next-best thing to traveling to Lancaster, Pa., and watching the musical in person. Sight & Sound musicals are known for their special effects, live animals and impressive sets – all on a panoramic stage that's the width of a football field. It will be in theaters only three days: April 7 (6:30 p.m.), 9 (6:30 p.m.) and 11 (12:55 p.m.).
Photo courtesy: Fathom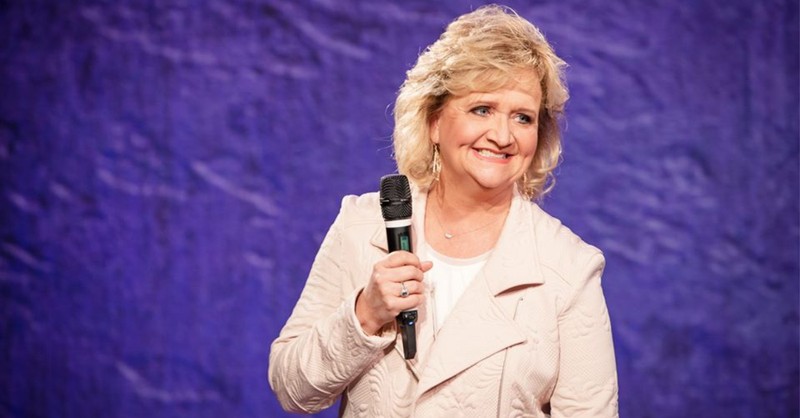 8. Love Laugh Karaoke (2020 – no date set)
Emmy-nominated comedian Chonda Pierce plays the lead role of Bonnie, a restaurant assistant manager who is demoted to waitress and then enters a local $10,000 karaoke contest to pay the bills – with the goal of not losing her home. Love Laugh Karaoke is a family comedy feature film directed by Chris Dowling, who also helmed Run the Race and Where Hope Grows. Actor Evan Hofer, who starred in Run the Race, also has a role. It was filmed in Pierce's hometown, Ashland City, Tenn.
Michael Foust is a freelance writer. Visit his blog, MichaelFoust.com.
Photo courtesy: Third Coast Content
---