Clash Between Faith, Fame Reaches Fever Pitch in Grace Unplugged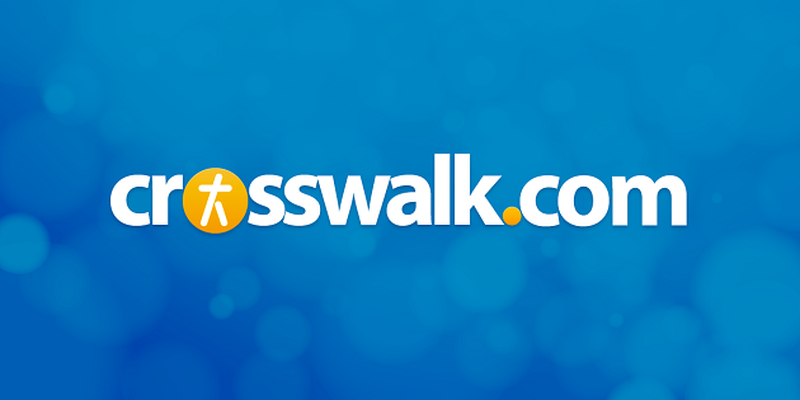 Whether modern films about musical fame are based on true stories (Ray, Walk the Line, Cadillac Records) or decidedly fictionalized tales (Dreamgirls, Burlesque, Sparkle), they all share cautionary themes that underscore the high price of reaching for the stars.
And considering the continued popularity of televised talent contests such as The Voice, American Idol and The X Factor, and how Miley Cyrus and other celebrities' latest attention-grabbing antics regularly share the spotlight with the world's more pressing news, fame's downside is a storyline that probably won't fall out of fashion any time soon. Not even the early demise of respected talent (Heath Ledger, Michael Jackson, Whitney Houston and most recently, Glee star Cory Monteith) is enough to dim the starry-eyed hopes of those more than willing to trade anonymity for a shot at the elusive "big time."
And it's not like believers in Jesus are immune from the pull of having their name in lights. Whether it's someone hoping to make a splash in the general market or merely aiming for a successful transition from the church choir to Nashville's CCM scene, it's that specific caveat, the clash of faith and fame, that ultimately distinguishes the October 4 release of Grace Unplugged from the films referenced above.
More than just the mere chronicling of a young woman's misplaced ambition, however, Grace Unplugged shares strong connection points with the Prodigal Son parable in Luke 15:11-32 and also serves as a pertinent reminder that every young person's faith eventually has to become his or her own.
Grace Unplugged - Official Movie Trailer and Sneak Peeks! from gracehillmedia on GodTube.
The Story Behind the Story
After watching a close friend's family struggle with their daughter's departure from the Christian beliefs she once held dear, Grace Unplugged's writer/director Brad Silverman (No Greater Love) says he was struck by how they handled the situation with such a tremendous sincerity of heart.
"In that sincere state of heart I saw the trial Russ and his wife were going through," Silverman shares. "This is a big issue in churches today—kids growing up and struggling with making their faith their own. That's the journey Grace goes on [in the movie]."
But rather than descend into full-on preaching mode, Silverman says he immediately felt a strong sense of conviction that Grace Unplugged shouldn't be trite or heavy-handed in addressing the issues. Rather, he hoped to deliver a powerful "coming-of-age story of a girl who has to wrestle with her heart, not a story on the evils of Hollywood."
In the film's opening scene, Grace's conflicted heart is immediately on display as she leads worship in her small Alabama congregation with her father Johnny (Desperate Housewives alum James Denton). As they sing Matt Redman's modern praise anthem, "You Never Let Go," the power struggle is palpable.
While she's desperate for a spotlight to call her own, Johnny already knows what compromises lurk beneath fame's curtain since he was a pop star himself. Turns out, all it took for him was one big hit to change everything. He's been set free from drugs and is committed solely to singing about Jesus, but stubborn Father and strong-willed Daughter are rarely on the same page. Despite Johnny's loving ways and cautionary backstory, Grace longs for a career like the pop stars she admires.
Armed with a standout set of pipes and steely determination to match, it's not surprising that Grace takes an unlikely opportunity that comes her way, even if it's a bit shady to say the least. But will a record deal and the promise of stardom be everything she's hoped for? Or will she be forced to compromise in ways she never considered? Those are just a few intriguing questions posed in Grace Unplugged.
Making Her Way to the Light
During a recent press junket for Grace Unplugged at the Beverly Hilton in Los Angeles, the film's star AJ Michalka, one half of musical duo Aly & AJ and an actor who's appeared in popular television shows and feature films including Super 8, Secretariat and The Lovely Bones, says what drew her to the project was that her character and the dialogue was "unbelievably real."
"Grace has a dream, and she goes about it in a certain way," Michalka says. "And in the end, she learns what she gets wrong." As for the complicated father/daughter dynamic, she says Grace Unplugged is a valuable reminder of how much family matters.
"That's something that Grace figures out," Michalka says. "Family are the only people who will tell you when you're getting off the tracks a little. Surround yourself with people who love the Lord, love themselves and love you, and you can't really fail."
For his role as Grace's father, Denton didn't have trouble identifying with his character either.
"My first job was a Minister of Music at a Methodist church," Denton shares. "Then, having an eight-year-old daughter—nothing against today's popular singers, but she's into Katy Perry and Taylor Swift and listening to Disney Radio all the time. She's singing into the mirror with a hairbrush, so that, any of it, wasn't a leap. Whether it was Johnny's story or the father/daughter story, it hit very close to home."
Actress Shawnee Smith (The Saw franchise, TV's Anger Management) particularly related to the film's universal message.
"Grace Unplugged is a movie about truth and love, and that sounds like Jesus, doesn't it?" Smith relates. "But I don't think it beats anyone over the head. I think it very gently speaks to the heart."
As a mother herself, Smith also appreciated the counter-cultural commentary of what family and faith look like.
"What is sad for children, young adults and adults is the images we are getting presented with. They're awful," she says. "There are very few marriages that work or you want to fight for. Young men don't see the image of this young man [who is a positive influence in Grace's life] in the film very much. They don't see the relationship with the father and the daughter and the mother who fights—the mother who keeps her mouth shut and cares. If I could be in that marriage, I would be so happy. Maybe one day."
In a partnership between Lionsgate, Roadside Attractions, Birchwood Pictures and Coram Deo Studios, Grace Unplugged opens October 4 is rated PG for thematic elements and brief teen drinking.
Publication date: October 1, 2013. Look for Crosswalk's review of Grace Unplugged posting on October 4.