Critics' Choice: Top Movies of 2005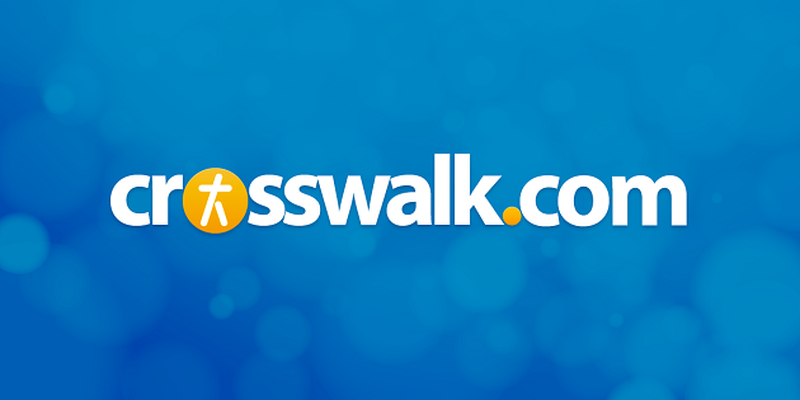 What a less-than-memorable year in film it has been!  But Crosswalk.com's movie critics have managed to find something good to say about what has hit the silver screen in the past 12 months.  Find out which films they thought deserved a ticket in 2005. ...


BATMAN BEGINS
Release Date:  June 15, 2005
Rating:  PG-13 (intense action violence, disturbing images, thematic elements)
Genre:  Action/Adventure
Run Time:  141 min.
Director:  Christopher Nolan
Actors:  Christian Bale, Michael Caine, Liam Neeson, Morgan Freeman, Gary Oldman, Ken Watanabe, Katie Holmes, Cillian Murphy, Tom Wilkinson, and Rutger Hauer
If you want to see a star-studded, action-packed, dark-and-scary adventure movie, "Batman Begins" is it. As with the last "Star Wars" film, here the producers have done an excellent job of taking us to the beginning and creating a fun, semi-realistic back-story to the campy adventure series we've come to love.  With special effects throughout that just might win an Oscar, "Batman Begins" is clever and fun. The star-studded cast is amazing, and the talents of the new Batman, Christian Bale, are commendable. While the violence and scariness are over the top in some places, the movie's worldview, however, is basically biblical  and a good platform for discussion on the topics of justice, revenge, compassion, bravery, and overcoming fears.

Click here for a full review.

BECAUSE OF WINN-DIXIE
Release Date:  February 18, 2005
Rating:  PG (thematic elements, and brief mild language)
Genre:  Family
Run Time:  Approx. 106 min.
Director:  Wayne Wang
Actors:  AnnaSophia Robb, Jeff Daniels, Dave Matthews, Eva Marie Saint, Cicely Tyson  
Based on the Kate DiCamillo book of the same of name, "Because of Winn-Dixie" tells the story of Opal (AnnaSophia Robb) and her preacher dad (Jeff Daniels), two lonely characters who gradually discover that the small town of Naomi, Fla., is full of others who are broken and hurting, too.  The potentially sappy scenario skirts the boundaries of maudlin melodrama, but screenwriter Joan Singleton and director Wayne Wang overcome their stutter-step start before hitting their stride in the second act, ultimately delivering a sweet film about the power of community and the ties that bind.

CINDERELLA MAN
Release Date:  June 3, 2005
Rating:  PG-13 (intense boxing violence, language)
Genre:  Drama/Romance
Run Time: 144 min.
Director:  Ron Howard
Actors:  Russell Crowe, Renee Zellweger, Paul Giamatti, Paddy Considine, Bruce McGill, Ariel Waller
Ron Howard, director/producer of "The Grinch" and "A Beautiful Mind." again brings us a movie that's equally appealing to both sexes in its drama, action and heart. "Cinderella Man" is based on the true story of Jimmy Braddock, the Depression-era boxer who, once a well-paid joke, literally gets hungry and tries to make a comeback against impossible odds.  The delightful story will strikes a chord in the heart of anyone who has ever competed, feared or loved. History, romance, mystery, action and intrigue are all combined in the stunning contrasts of a volatile and memorable decade. 

Click here for a full review.

DEAR FRANKIE
Release Date:  March 18, 2005
Rating:  PG-13 (for language)
Genre:  Drama
Run Time:  105 min.
Director:  Shona Auerbach
Actors:  Emily Mortimer, Gerard Butler, Jack McElhone, Mary Riggins, Sharon Small, Sean Brown
In her first feature film, director Shona Auerbach give us yet another glimpse into Hollywood's angst about absent fathers. Just as we saw in "About a Boy," "Hearts in Atlantis" and the more recent French film, "The Chorus," "Dear Frankie" hits all the right notes. We see how deep the longing is for a father which is not fully revealed until the very end of the film. That influence is a crucial, indispensable one in each of our lives, no matter what the world is saying otherwise. Although this film's plot is somewhat contrived (and the ending controversial), the film never succumbs to melodrama and manages to avoid stereotypes – no small accomplishment for a new director. Auerbach also coaxes moving performances from all of her actors.
Click here for a full review.


DREAMER:  INSPIRED BY A TRUE STORY
Release Date:  October 21, 2005
Rating:  PG (brief, mild language)
Genre:  Drama/Sports
Run Time:  98 min.
Director:  John Gatins
Actors:  Kurt Russell, Dakota Fanning, Kris Kristofferson, Elisabeth Shue, David Morse, Freddy Rodriguez, Luis Guzman, Oded Fehr, and Ken Howard.
Have you noticed how God seems to be working through secular television and the silver screen, showing us glimpses of his own heart to restore the objects of his affection? Think about all the "Extreme Makeover" shows that are out right now, and Amy Grant's new "Three Wishes" series on NBC. Who hasn't cried as we've seen homes, businesses and lives restored before our eyes? In the same way, DreamWorks' latest movie, "Dreamer: Inspired by a True Story," will strike a deep chord with anyone who has been broken by shattered dreams and is desperate for restoration.

FLIGHTPLAN
Release Date:  September 23, 2005
Rating:  PG-13 ( violence and intense plot)
Genre:  Drama/Suspense/Thriller
Run Time:  90 min.
Director:  Robert Schwentke
Actors:  Jodie Foster, Peter Sarsgaard, Sean Bean, Marlene Lawston, and Kate Beehan
Don't even think about getting popcorn and making a bathroom run, or you could miss an important beat of this edge-of-your-seat, white-knuckle, mile-high thriller. "Flightplan" is 90 minutes of non-stop suspense that capitalizes on every mother's – and air passenger's – worst fears.
Director Robert Schwentke, does a masterful job at making audiences feel that uncomfortable combination of jittery, sleepy, anxious, exhausted, and jumpy, while simultaneously making us care deeply for a grieving mother and her daughter. From the very start there are little clues to the mystery, which, in retrospect, are fascinating details that weave the story together most creatively.
Click here for a full review.


KING KONG
Release Date:  December 14, 2005

Rating:  PG-13 (frightening adventure violence and some disturbing images)

Genre:  Action Adventure

Run Time:  187 min.

Director:  Peter Jackson

Actors:  Naomi Watts, Jack Black, Adrien Brody, Andy Serkis, Jamie Bell, Kyle Chandler
On the heels of his phenomenal success with the "Lord of the Rings" trilogy, director Peter Jackson has remade a film classic:  "King Kong." The resulting epic lives up to most expectations, and will further endear Jackson to fans of fantasy, action, and spectacle. 

Why "most" but not all expectations? Because the bar has been raised too high by the leaked reviews promising a tearjerker with the potential to conquer the all-time box-office record set by James Cameron's "Titanic."  While any such prediction of that type of box-office success is likely to look foolish in retrospect, "King Kong" does deliver plenty of thrills. However, as a promised emotional tour-de-force, it falls short. Better no such promises had been made, so that the film could be enjoyed for what it is – a stunning triumph of computer-generated creatures who threaten and, in Kong's case, sometimes protect their human counterparts.

Click here for a full review.


MAD, HOT BALLROOM
Release Date:  May 27, 2005
Rating:  PG (for mild references to violence and sexuality)
Genre:  Documentary
Run Time:  105 min.
Director:  Marilyn Agrelo
Each year, dozens of New York City schools require some 6,000 fifth-grade students to learn ballroom dancing.  For a total of ten weeks, the kids work with dance teachers, learning a wide array of moves, along with the history of the dances.  At the end of the time, the best dancers are selected by their teachers for a city-wide competition, which takes place over several weeks and finally narrows itself down to the finals – and one school, which takes home the grand prize (a trophy taller than the teachers).  It's a life-changing event that director Marilyn Agrelo covers with probing insightfulness, but which is sure to leave a smile on your face.  Me, I had to wipe away a few tears.
Click here for a full review.


MARCH OF THE PENGUINS
Release Date:  June 24, 2005
Rating:  G
Genre:  Documentary
Run Time:  85 min.
Director:  Luc Jacquet
Actors:  Morgan Freeman (narrator)
"March of the Penguins" is a truly beautiful film, and Morgan Freeman's voice is the perfect addition to this Americanized version.  The musical score is melodic and uplifting, and the cinematography is outstanding – even breathtaking.  In fact, so clear and colorful were the water scenes that I mistakenly assumed they had been digitized.  At times, the narration is overly dramatic, although this is due to the text rather than Freeman's voice.  For example, Jacquet insists on calling this a love story.  Nine months of monogamy, after which the couple abandons one another – and their child – only to re-mate with another, just months later?  Ah, oui.  But he is French.  It's a French love story!


OLIVER TWIST
Release Date:  September 30, 2005
Rating:  PG-13 (disturbing images)
Genre:  Drama
Run Time:  130 min.
Director:  Roman Polanski
Actors:  Barney Clark, Ben Kingsley, Jamie Forman, Harry Eden, Edward Hardwicke
Acclaimed but notorious filmmaker Roman Polanski – who resides outside the United States because of charges brought against him decades ago for having sex with a minor – has directed one of this year's finest family films. Polanski's adaptation of Charles Dickens' novel, "Oliver Twist," is a triumph of deliberately paced storytelling, bravura acting and moral uplift, seasoned with just enough humor to sustain viewers through a story that is, at times, overwhelmingly bleak.

PRIDE AND PREJUDICE
Release Date:  November 18, 2005
Rating:  PG (mild thematic elements)
Genre:  Drama
Run Time:  127 min.
Director:  Joe Wright
Actors:  Keira Knightley, Matthew Macfadyen, Brenda Blethyn, Donald Sutherland, Tom Hollander, Rosamund Pike, Jenna Malone, Simon Woods, Rupert Friend, Judi Dench
The social mores on display in "Pride and Prejudice" seem pleasantly quaint by today's standards, yet Austen's story has a timeless appeal. Director Joe Wright and screenwriter Deborah Moggach, whose previous work has been mostly for television, find a suitable tone for the repartee among Elizabeth, Darcy, and the rest of the Bennet family — not "Masterpiece Theater" stuffy, nor modernized for undiscriminating ticket-buyers.

THE CHRONICLES OF NARNIA:  THE LION, THE WITCH AND THE WARDROBE
Release Date:  December 9, 2005
Rating:  PG (battle sequences, frightening moments)
Genre:  Family/Fantasy
Run Time:  132 min.
Director:  Andrew Adamson
Actors:  Tilda Swinton, Jim Broadbent, James McAvoy, Liam Neeson, Georgie Henley, Skandar Keynes, William Moseley, Anna Popplewell, Rupert Everett, Ray Winstone, Dawn French
After months and months of eager expectation, families across America finally get to see "The Chronicles of Narnia: The Lion, the Witch and the Wardrobe."  Based on the beloved children's book by Christian apologist and theologian C.S. Lewis, the making of the film has been one of this year's biggest news stories in Christian circles. Devotees and casual readers alike have been excitedly gobbling up any and all information available on the film's production. The foremost question on everyone's mind: does the movie properly portray the underlying Christian themes of the book?  Lewis fans will no doubt cringe at some of the film's minor variances from the original book, but for the most part, the highly anticipated movie is true to its source material.