Is Deliver Us from Evil Faith Filled or Frightful?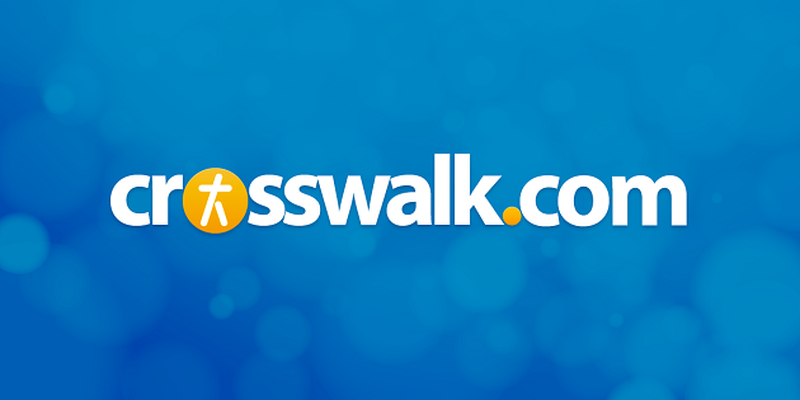 "If we look back in time, horror films, the good ones, have always been a metaphor for greater subjects of humanity." says Edgar Ramirez thoughtfully. "They're never really about what they claim to be about, they're always about something else. In the case of this movie, I think it deals with the subjects of compassion and self-forgiveness and the importance of those issue in our daily lives."
Ramirez, who plays the character of Father Joe Mendoza in the new film, Deliver Us From Evil, was just one person to give us their impression of the upcoming thriller. Based off an actual series of investigations, Deliver Us from Evil chronicles the story of Officer Ralph Sarchie (Eric Bana, Lone Survivor), a New York cop who becomes embroiled in a mysterious case involving forces he cannot explain. With the help of a Jesuit priest (Ramirez), Sarchie begins to rediscover his faith in God and contend with the demonic powers opposing him. In a recent interview with Crosswalk, several members of the cast shared their experiences working on the film, as well as what drew them to the project in the first place.
"One of the reasons I took on this project was I watched The Exorcist when I was six." Joked Ramirez, who was raised Catholic and describes himself as a man of faith,"It was an accident of course, and it really traumatized me. During the process of this movie I went back to sleeping with the lights on." Ramirez also admitted that he was intrigued by the film's overall themes."This is a movie about the ongoing battle between good and evil, both on the inside and the outside of us. I believe that's something very inherit to our nature as human beings"
Other actors had a more laid back approach to the script. Joel McHale, who many will recognize from NBC's Community, claimed he took the role of Butler because it came with some exciting fight scenes.
"I've known Scott for a while and he lives in that world of horror fiction," said McHale, referencing the film's director, Scott Derrickson, "his library is insane, he has books in there that most people would burn. He lives in that world so I knew a lot about it, but when I think about my character in the movie, he just doesn't care about any of that." Despite these feelings, McHale believes films like Deliver Us From Evil will always have a place in the minds of curious viewers.
"I think the spiritual world is something invisible and mysterious and creepy and I think that draws people into it. And anyone with a spiritual belief is curious about it…People are interested in spirituality even if they pretend not to be"
McHale wasn't the only one to think so either. Eric Bana, who played the role of Officer Sarchie, confessed he knew very little about the film's spiritual content, but enjoyed discussing it with others.
"Scott Derrickson was a wealth of information in that area." Said Bana,"If he wasn't the director I would have employed him as my personal researcher... I learned a lot through him...about the subject matter and how to take it more seriously. And it's easy to get dismissive and joke about it, but it's far more interesting to talk about it for real."
Bana's co-star, Olivia Munn, commented on Derrickson's faith as well,
"The amazing thing about Scott is he is a believer but he doesn't press those beliefs on others. He's a very live by example kind of guy. He doesn't have any judgment, which I think is the best kind of faith."
Munn also shared how the film had impacted her personally. Raised in a Christian household, she had fallen away from faith as she grew into adulthood. However, experiences on the set had given her a change of heart. "I stand here today after the movie as a believer." She professed with a grin.
As for Derrickson himself, he insists all credit go to the real Officer Sarchie, who was instrumental in helping the film come to life. Sarchie provided the film with key information regarding police procedure and layouts of the New York Bronx, where most of the scenes were filmed. Though not initially sited for spiritual information, later questions revealed he had spent time working with Ed and Lorraine Warren, the same paranormal investigators who were portrayed in the 2013 thriller,The Conjuring. As the interview drew to a close, Ralph Sarchie confessed that, as much as he wants audiences to be entertained, he hopes Deliver Us From Evil will encourage viewers to ask the right questions.
Such questions, he believes, might lead people back to Christ the same way they did for him.
"I wasn't going to mass, I wasn't praying, I was doing everything opposite of what God wanted me to do." Sarchie recalled,"Not realizing because everything I was seeing every day, all that pain and suffering, God has nothing to do with this place. But not knowing him like I should have that's the way I felt, but now that I do, I realize he was more prevalent there than anywhere. And I didn't pick it up because I wasn't looking. And that's the thing, you have to look to find him.
Deliver Us From Evil is set to release in theaters everywhere on July 2, 2014.
*Published 6/30/2014