Despite Funny Shticks, "Cheaper 2" Has Warmth, Heart
Lisa Rice

Contributing Writer

2005

21 Dec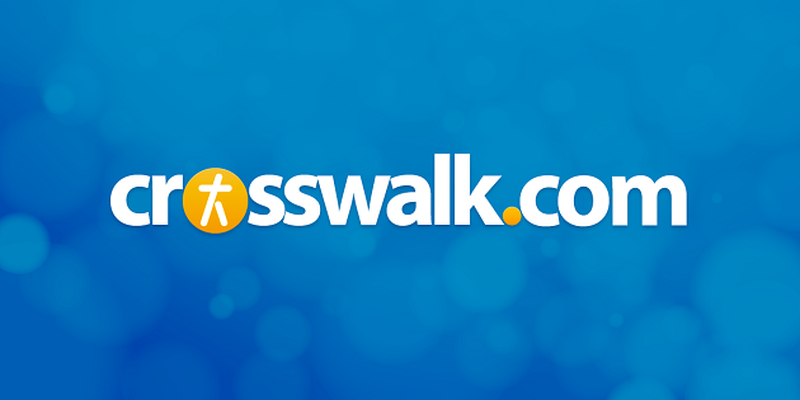 Release Date: December 21, 2005
Rating: PG (crude humor and mild language)
Genre: Comedy/Drama
Run Time: 105 min.
Director: Adam Shankman
Actors: Steve Martin, Eugene Levy, Bonnie Hunt, Carmen Electra, and Hilary Duff
"Cheaper by the Dozen 2" showcases master physical humorist Steve Martin and the entertaining Eugene Levy at their best, highlighted by the backdrop of colorful families in a (literally) campy setting.
Unlike "Yours, Mine, and Ours," with its incessant, frantic "Scooby Doo"-type antics, "Cheaper 2" has plenty of warmth and heart among its funny shticks. Though Steve Martin and some of the others are downright goofy at times, the movie's silliness is tempered by carefully constructed moments of relatable drama and adventure.
The sequel begins with the Baker family realizing that life is quickly slipping by. All twelve kids seem to be going in a dozen directions, and Tom (Martin) and Kate (Bonnie Hunt) believe it's high time for a nostalgic, family-unifying visit back to the cabin they frequented when the kids were little. After a lot of wrangling, it seems everyone – from the oldest married, pregnant daughter and her husband to the youngest preschooler – is finally able to go.
When they get there, however, Tom finds that his old nemesis, Jimmy Murtaugh (Levy), is there, and he is more competitive than ever. It appears that Murtaugh, his eight kids and his third wife, Sarina (Carmen Electra) now practically own the lake, and their impressive mansion towers over the tired cabin the Bakers are renting. At a "members only/invitation only" get together at the lake's clubhouse, Murtaugh reconnects with Tom and Kate and shows off his "Murtaugh Victory Room," which includes a streaming video loop of the stellar accomplishments of his perfect children. But before he can relish in his pride too long, the Baker kids – and dog, of course – accidentally wreak havoc on the party, drawing out a major parenting lecture from the shaken Mr. Murtaugh.
When things settle down, Murtaugh challenges the Bakers to compete for the "Team Cup," a long-standing family competition on and around the lake, and Tom finally agrees. But the competition brings out the worst in everyone – including the children – and especially Murtaugh. Not to be outdone, Tom even resorts to inducing his kids into joining him in an elaborate payback. Little does anyone know that the stakes will soon be raised when a budding romance develops between two of the children in the feuding families. To complicate matters further, the pregnant daughter, Nora, is suddenly feeling … a little strange. Tom must decide just how far he'll really take things to fulfill an ancient grudge.
"Cheaper by the Dozen 2" is far more realistic than its predecessor. In "Cheaper by the Dozen" (2003), the family was too haphazard, klutzy and unruly, which didn't read true to the book or to the realities that most large families know. This issue appears to have been corrected somewhat in this sequel, and the writers have added a lot more heart to the mayhem.
Chaos is still ever present, mind you, and there are some really funny scenes where Steve Martin shines – especially as the anxious dad who's worried about his newly dating daughter (a bit reminiscent of his role in the 1991 remake, "Father of the Bride") and in a hilarious logrolling competition with Eugene Levy.
Bonnie Hunt also does a dandy job playing her perfect mix of funny and nurturing. Hilary Duff reprises her role as the daughter, Lorraine, and though she's talented, audiences might be distracted by the fact that she's gotten terribly thin of late. (Another victim of Hollywood Barbie-ism, perhaps?)
While there is a bit of mildly crude humor and a few instances of foul language, there are no hugely offensive elements. The movie does address great issues like family unity, trust, materialism, and the fact that comparison is the basis of inferiority. The writers are to be commended for showing two families with very clear foibles who are trying hard to make things work.
I loved one particular line: "There's no way to be a perfect parent, but there's a million ways to be a good one." Indeed, "perfect" is a dream; but "good" is workable. Expect not "perfect," but a "good," fun family film in "Cheaper 2" this Christmas season.
AUDIENCE: Children and adults
CAUTIONS:
Drugs/Alcohol: Served and consumed at parties and weddings.
Language: A couple light obscenities, and a couple profanities (e.g., "Sweet Jesus").
Sex: None.
Violence: Slapstick, cartoon violence.