7 Family Movies and TV Shows Streaming in March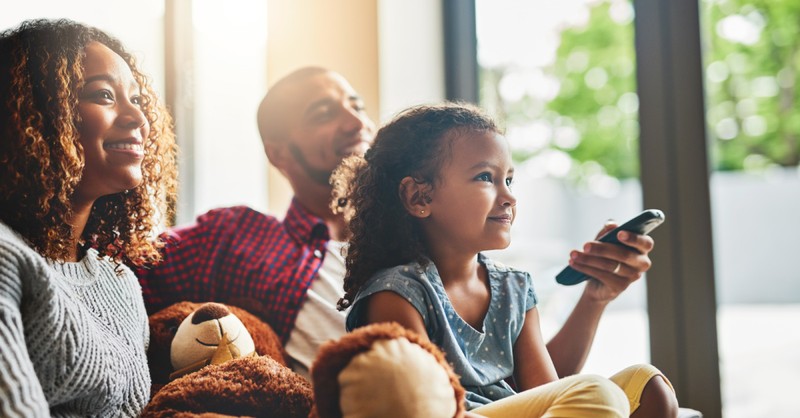 Spring is officially here, which means all the great things about warm weather are right around the corner. Gardening. Grilling out. Hiking in the woods.
Of course, we can't spend every second of the day outside. Sometimes, we just need to kick up our feet indoors and relax. And, sometimes it rains.
Fortunately, there are plenty of streaming options in March for families – from Netflix to Disney Plus to Minno.
Below are seven family movies and television shows streaming this month you may want to consider. As always, if anything on our list includes content you find objectionable, then give VidAngel or ClearPlay a try.
Photo courtesy: ©Getty Images/People Images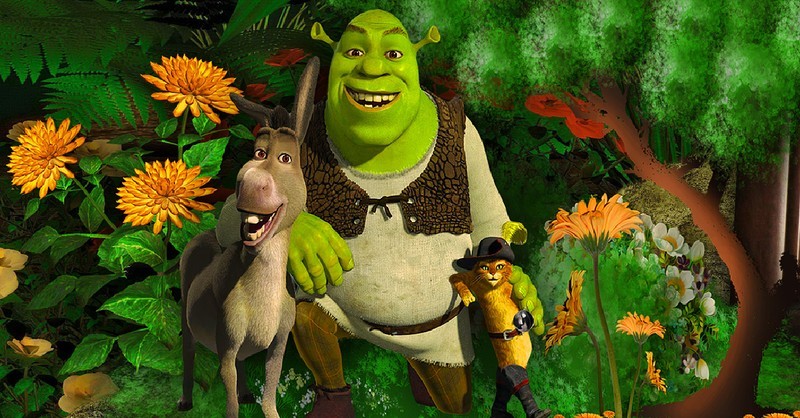 1. Shrek/Shrek 2 (Netflix)
A green ogre rescues a (human) princess from a villain with the help of his companions – one of which is a donkey. Of course, the ogre and princess then fall in love. In Shrek (2001), they get married. In Shrek 2 (2004), they meet her in-laws. Both were nominated for Oscars, with Shrek winning one for the best animated film. Shrek is rated PG for mild language and some crude humor. Shrek 2 is rated PG for some crude humor, a brief substance reference and some suggestive content.
2. Dunkirk (Netflix)
More than 300,000 Allied troops from Britain, France and Belgium are rescued off the beaches of Dunkirk (France) in 1940 after being trapped by Nazi Germany forces. This 2017 film, directed by Christopher Nolan, re-tells the story of this pivotal World War II event, which involved British citizens using private boats to cross the English Channel. Rated PG-13 for intense war experience and some language. Due to the content, this one's not for young children.
Photo courtesy: ©Pixabay/Serginion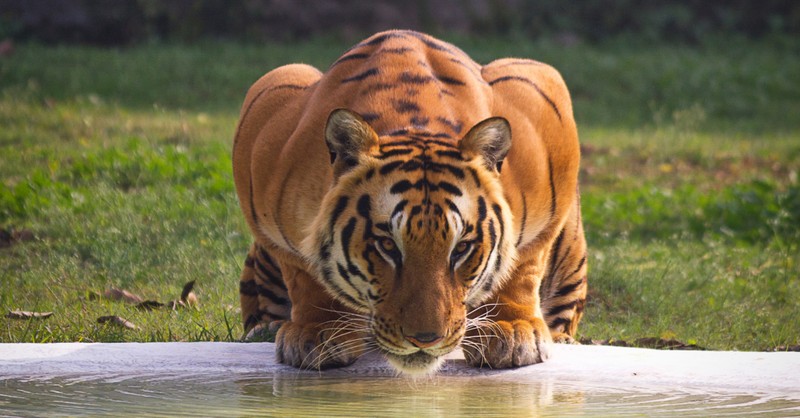 3. Animal, Season 2 (Netflix)
This series, similar to PBS Nature, takes viewers on a worldview journey to explore some of the Earth's most majestic creatures. Season 2, which launched in March, takes an in-depth look at four animals – apes, birds of prey, bears and dolphins – in four one-hour episodes. Andy Serkis, Anthony Mackie, David Harbour and Uzo Aduba narrate it. Season 1 spotlighted big cats, dogs, octopi and marsupials. TV-PG.
4. Rescued by Ruby (Netflix)
A dog is rescued from an animal shelter to become the first shelter canine to qualify for the state police K9 corps. The dog's name: Ruby. The film shows how Ruby – and her owner, Dan (played by Grant Gustin) – overcome rejection and failure to become a successful K9 team. It's based on the true story of a Rhode Island State Police search and rescue dog. TV-G (fear, language).
Photo courtesy: ©Ratanjot Singh/Unsplash, this is a stock image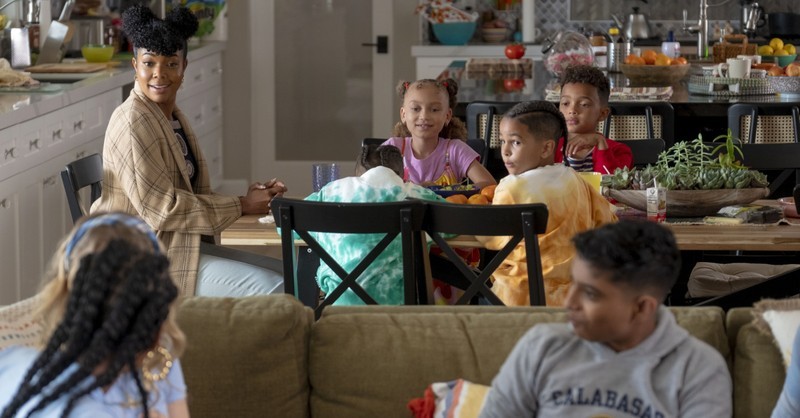 5. Cheaper by the Dozen (Disney Plus)
A large blended family learns about love and life while negotiating a hectic home in this remake of the classic story. The plot focuses on Paul and Zoey, two singles who meet and marry to form a new family with five children from their previous marriages before adding four new ones. They then take in a teenager, Seth, who needs a home after his mother checks into rehab. This is the fourth Cheaper by the Dozen film if you include the 2005 sequel. All are based on a 1948 book. Rated PG for thematic elements, suggestive material, and language.
6. Cocoa Talk (Minno)
A cup of cocoa and a marshmallow host a talk show while interviewing guests about matters of life and faith. It's a hilarious take on modern talk shows – such as The Tonight Show – although it stays in kid-friendly territory and includes plenty of great messages. Cocoa Talk is available on Minno, a streaming service for Christian children that includes 125 shows and thousands of episodes.
7. The Jesus Music (Hulu)
The history of contemporary Christian music is re-told in this groundbreaking documentary by directors Jon and Andrew Erwin, the same filmmakers behind I Can Only Imagine, and I Still Believe. The film begins in the 1960s and continues through the current era. It includes interviews with Bill Gaither, Eddie DeGarmo, Michael Sweet, Steven Curtis Chapman, Michael Tait, LeCrae, Michael W. Smith, Amy Grant, Mandisa, TobyMac, Kirk Franklin and Lauren Daigle, among others. The Jesus Music is rated PG-13 for some drug material and thematic elements.
Related:
7 Family Movies and TV Shows Streaming in February
Photo courtesy: ©20th Century Studios/Disney
---