Filmmaker Puts Contemporary Audiences in Touch with Luther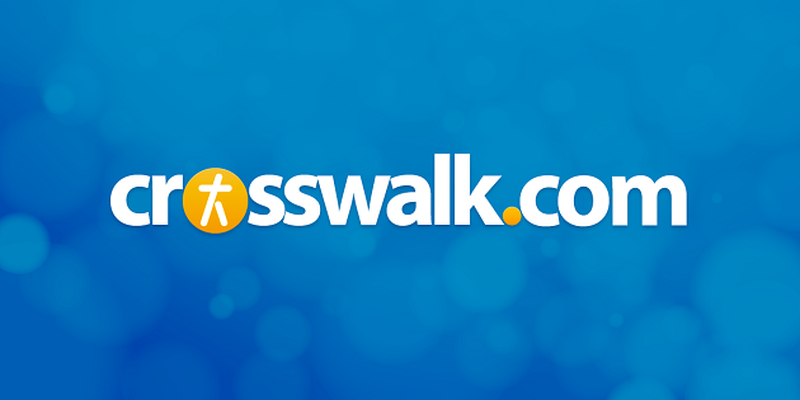 LOS ANGELES -- The name Martin Luther puzzles many Americans. After all, few ever have reason to think about the German monk who challenged the medieval church and laid the groundwork for the Protestant Reformation.
Canadian filmmaker Eric Till discovered that little truth when he was preparing his biographical movie on Luther. "Everybody asked me why I was going to Europe to make a movie about Martin Luther King," the director said by phone from his home in Toronto. "There were so many people who didn't know anything about (Luther) at all."
But if contemporary audiences have lost touch with the Protestant theologian, Till has been equally determined to tell a story about the man whose convictions changed the course of Western Christianity.
"Luther," an RS Entertainment Release, opens in 300 theaters nationwide Friday (Sept. 26). The movie was shot on more than 20 locations throughout Germany, Italy and the Czech Republic and features British actor Joseph Fiennes ("Shakespeare in Love," "Elizabeth," "Enemy at the Gates") as Martin Luther and Sir Peter Ustinov as Prince Frederick the Wise. "Luther" cost $30 million to produce -- a rather large budget for a small independent film.
"Any film director will tell you they're immediately attracted to a good story and Martin Luther is one of the top 10 in the world," says Till, who's a member of the Anglican Church.
If "Luther" sounds like David vs. Goliath, that's exactly what the filmmakers intended. Individuals who hold fast to their beliefs against overwhelming odds have been the subject of many prominent and award-winning films such as "Gandhi," "Braveheart" and "Schindler's List."
Till chose a similar topic for his previous film, "Bonhoeffer: Agent of Grace." The 20th century German theologian Dietrich Bonhoeffer (1906-1945) spoke out against Hitler and helped a group of Jews escape to Switzerland. He was hanged in a concentration camp for participating in a plot to assassinate Hitler.
"Luther" follows the same tradition of a defiant hero battling a powerful and oppressive force -- the medieval Catholic Church.
"It was a story of immense courage," Till said of Luther's life. "And to have great faith is to have great power. I think that's something that most people are uneasy about."
The Rev. Ted Peters, president of the Pacific Lutheran Theological Seminary in Berkeley, Calif., said Luther's life story offers other compelling messages as well.
"The first one is inescapably theological, that is, a profound integration of God's presence in the soul," Peters said. "It's that liberation of grace that he felt. The other is just the sheer drama of history that overtook Luther. It just sort of caught Germany at the moment when he was lighting a fuse in a firecracker and didn't know it."
Luther's faith has always been a popular subject for Western filmmakers. Germany created several contemporary television dramas on the reformer's life and even produced "Luther," a black-and-white silent movie in 1927.
Another black-and-white film, "Martin Luther," was released by Hollywood in 1953 with Irish actor Niall MacGinnis as the Protestant reformer. In 1973, Stacey Keach played the title role in the American Film Theater's "Luther."
But the most recent "Luther" might very well be the most passionate.
Till's movie opens with Luther as a young law student whose life abruptly changes when he's spared during a violent thunderstorm. He subsequently joins the Augustinian order of monks, but despite frequent visits to the church confessional (during which he really has nothing to confess), he admits, "I live in terror of judgment." He even feels unworthy in the presence of the eucharistic bread and wine and shrinks from the sacraments.
"He had thought and was taught that his soul had to be free of sin. Then he was told he had to list all of his sins," said Peters, noting that although Luther would spend hours in the confessional, he never really felt God's grace until he realized God's profound love for human beings.
"That was the big turnaround for him. Instead of guilt and terror of God's presence, (Luther realized) God provides grace and forgiveness," Peters adds.
Luther ruffled many feathers during his lifetime. He publicly criticized the church in Rome for its sale of indulgences and referred to the pope as the anti-Christ. When he refused to recant his "heretical" writings, Pope Leo X excommunicated him. Luther later married a nun and translated the Bible into German.
One of Luther's more vulnerable -- or problematic -- traits was his attitude toward Judaism. Although he initially preached tolerance toward the Jewish people, he later condemned Jews when they refused to convert to Christianity.  Several Lutheran denominations have since apologized for and renounced Luther's anti-Semitism.
"This hostility toward Jews was not there all through Luther's career," Peters said. "It was sort of a vituperous thing toward the end of his life."
Although Till was well aware of these flaws, he does not dwell on them in the movie and the film ends earlier in Luther's career.
"Yes, (Luther) had his warts," Till said. "In his later years, he wrote three or four tracts attacking Jews. It was just decided that the film should end where it does. It was no deliberate attempt to disguise his warts."

© 2003 Religion News Service. All rights reserved. Used with permission.