Finding Community in Seven Days in Utopia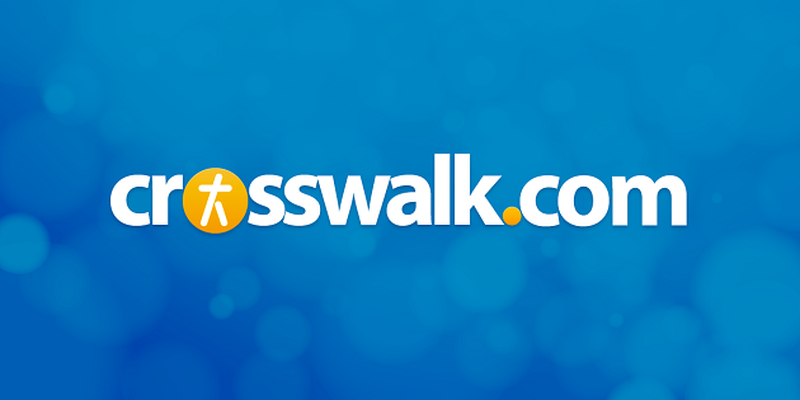 Community. It's the buzzword heard in many a church congregation or self-help group these days. And it seems like it shouldn't be too hard to find.
But with the infiltration of "virtual community" (thanks a lot, technology), the truth is it's getting harder and harder to find the real thing. Those in the tiny town of Utopia, Texas, though, know it's not as hard as it sounds. It's just choosing to reach out, make a difference and walk through this life together.
It's a powerful theme that runs through Seven Days in Utopia, a new film releasing September 2, 2011 in select cities, that is based on the best-selling, inspirational novel, Golf's Sacred Journey: Seven Days at the Links of Utopia, by top Peak Performance coach David L. Cook.
First-time director and screenwriter Matthew Russell, who co-wrote the screenplay with Cook, found it an opportunity to explore something seen less often on-screen: the impact people can have in one another's lives when they come together through mentoring relationships.
"Life is about what's in your heart, your personal satisfaction and your personal relationship with God. It's about people who are around you, your friends, your family, your loved ones. It's not about the 500 followers you have on Twitter or the 3,000 Facebook friends you have."
When Russell, who for the last decade has worked in Hollywood's visual effects world (Live Free or Die Hard, Night at the Museum), first read Cook's novel, he was attracted by the responsibility of carrying such an important faith-based message from page to screen that would "glorify the Lord."
Lost and Found
Set in the real-life town of Utopia, Seven Days in Utopia tells the fictional story of an aspiring golfer who's burned out in his game and has stormed off of the course in the middle of a tournament. After throwing his clubs in the trunk of his car, Luke Chisholm speeds off down the Texas back roads and eventually finds himself in Utopia.
Literally. He doesn't know it then, but he will find himself in just a week's time after an initial meeting with an eccentric rancher who owns a tiny, dilapidated golf course in the middle of nowhere.
"Spend seven days in Utopia," Johnny Crawford says in his unusual offer. "And you'll find your game."
Luke doesn't realize it yet, but he's hearing from a former golf professional . . . someone who understands the game, someone who's experienced loss and someone who knows all too well the bumpy road that brought Luke to the crossroads he's standing at today.

So what does the young golfer have to lose? He's at the end of himself, and he's got a few days off from the golf tournament circuit. Carrying his baggage full of frustrations due to poor performance, a broken relationship with his father (who just happens to be Luke's caddy and is living out his own golf dreams through his son) and the realization that he doesn't know who he is anymore or what he wants out of life, Luke agrees to stay.
"It was nice to play a part like that," Robert Duvall says of Johnny, who stands in stark contrast to the actor's most recent role as a hermit seeking reconciliation in 2010's Get Low. "He's kind of a mentor person."
An Academy Award winner and a veteran of over one hundred films, Duvall points to Marlon Brando in his own acting career as a mentor of sorts who influenced himself as well as other young actors of his generation. And he sees the value in anyone taking the time to reach out and help someone else.
In a week's time, Johnny guides Luke through a series of unorthodox exercises designed to help him see that becoming who you were meant to be has nothing to do with winning, and everything to do with how you approach the game.
"How could a game have such an effect on a man's soul?" Johnny asks in narration at one point in the film. "The way I see it, how could it not?"
Through fly fishing, piloting a small plane, painting on canvas and even a round of "cowboy poker," Luke begins to find his rhythm, balance and patience and see that God's purpose in his life is "deeper than a little white ball falling into a cup."
Let's Get Real
Just as authenticity is important to movie-going golfers and sports fans who may have been disappointed by golf films from years past (Tin Cup, etc.), making the putt and making it believable was something of great importance to actor Lucas Black as well. The Alabama native and new father to a nine-week-old baby girl not only had to work alongside a legendary actor (again, as he and Duvall co-starred in Get Low), but also had to play the game with real skills as the down-and-out golfer.
"I was real adamant about making that part of the movie realistic," he explains about filming the shots Luke must play in many scenes. "So it was a conversation I had with the [film] director and the director of photography on making sure that the golf shots that I hit weren't CGI'd, and I wanted them to go through a normal routine."
Said to be "probably the best golfer Hollywood has ever had in its midst," Black is a scratch golfer who says he plays golf and competes in amateur tournaments when he's not shooting a film. He also credits his golf coach, Rick Grayson from Springfield, Missouri, as someone who has been a mentor in his life when it comes to his game.

Upping the authenticity level yet another notch is the community found in Seven Days in Utopia's location and supporting cast. For the golf tournament scenes, the cast and crew traveled to Boot Ranch in Fredericksburg, Texas which was designed by PGA legend Hal Sutton.
"Fredericksburg was probably the cleanest town in America," remembers Duvall about the days spent filming in this Texas Hill Country locale. He also speaks highly of Utopia, where the film finished out the rest of its shoot.
"I would have to put [Utopia] right at the top of the list of my favorite locations of my whole career I've worked at. It was welcoming. It was a wonderful place to work and a wonderful cast. Just a special time."
Play On, Players
Besides Academy Award-winning actress Melissa Leo (The Fighter), Kathy Baker (the upcoming Machine Gun Preacher), Deborah Ann Woll (HBO's True Blood) and Brian Geraghty (The Hurt Locker), the "wonderful cast" also included some special supporting members: several of golf's most popular players whose credentials include winning major tournaments and who added greatly to the true-to-life action.

"It was just great to be able to hit golf shots with PGA Tour pros and major championship winners," says Black, referencing the involvement of Rickie Fowler, Rich Beem, Mark Brooks and other professional golfers. "And for me it just measured my game up to theirs and seeing how they hit golf shots and where does mine relate to theirs. That was an awesome experience."

Playing Luke's golf rival on-screen is K.J. Choi ("Tae Kwon Oh" in the film), the most successful Asian golfer ever who has spent 40 weeks in the top ten of the world rankings and won the 2011 Players Championship.

"The storyline immediately interested me," he says. "It was lovely and powerful in its message which is strong if you play or do not play.
"Playing golf can be very up and down," he continues. "And like life it is very short and has many kinds of people. Some of those people hold back. Some are sad. Some are happy. Same ball, different goals."

Black says meeting a golf hero like Choi was "phenomenal."
"Seeing him play on TV, he's got such an intimidating look," Black admits. "But talking to him on set, he's got such a great personality and a great sense of humor. He's got a great passion for the game which I loved. We were blessed to have him."

For those not familiar with a birdie, a bogey or anything else golf related, Russell echoes Choi and assures the uninitiated that Seven Days in Utopia is not just a golf movie.
"I kind of based the model off of one of my favorite films of all time which is Jerry Maguire," he reveals. "I'm a huge football fan, and there are two things I would pull from that. It's not really a football movie; it's just the world that it takes place in. And I think that that's one thing that I wanted to parallel with Utopia.
"And the other thing is just the authenticity of it. You can make it not about football or we can make this movie not about golf. But if it's done right and authentic, hopefully we can satisfy both of those worlds."
Time Is Ticking
Meanwhile back in Utopia, as the days of his week tick by, Luke begins to take stock of his life—apart from golf—as the community of Utopia (the café owner, the waitress, the innkeeper, the local cowboys and even the prickly rodeo champion) come together to walk alongside Luke on his journey to find himself and his game.
As Johnny leads Luke deeper one day, "SFT" are the letters he writes on a golf ball during a lesson. Luke is encouraged to "see it, feel it, trust it" as he makes his shot. And later, SFT takes on even more meaning.
"God is all around us," Johnny reminds Luke. "If you listen, there's a still small voice of truth, leading us, talking to us . . . see his face, feel his presence, trust his love."
In flashbacks, Luke relives times as a child when his father worked him hard, making him practice golf into the hours of the night. To the audience, it's obvious Luke must make peace with his dad and find a way toward forgiveness before he can move forward in life—or even in his golf career.
The last morning of Luke's stay in Utopia, it is Easter Sunday no less. And the Christian symbolism is rich as he finds Johnny digging a small grave by a large tree. Inside the shallow pit is a wooden box. And there, Johnny says, Luke must bury the lies he has chosen to believe about himself and life. Johnny then encourages him to chisel his living epitaph for the grave and to consider how he will live the rest of his life.
Filling the Cup
It's not the end yet, though. Thanks to a little networking, Johnny calls in a favor to a friend who secures a free exemption for Luke to play in an upcoming golf tournament. A grateful Luke is amazed at a chance to redeem himself and to try to get his game together. Looks like his time in Utopia has been well played.
In the film's final climactic scene, the tournament has reached its zenith and Luke has but one final putt to make in order to win the game. The crowd is cheering. Johnny is standing quietly on the sidelines with a knowing smile. And Luke's future is on the line and in sight.
So . . . did he make the putt?
It's the question that's posed after the camera pans away before we can see what happens. The closing credits then begin to roll with Duvall's voiceover: "Utopia is a place where the voice of truth resides and eternal trophies line the shelves." Moviegoers are then directed, through visual, to www.didhemaketheputt.com to continue the journey.
It's a clever way to keep us invested and focused on the heart of the story.
Adds Black, "You kind of really have to sit back and ask yourself, 'Well, is it important?' Is it really important that he made the putt?
"Even though he's given his best effort, he knows that it's not going to define his life by that putt. That's the whole message—that there's more important things in life, even though that's what he's tried his whole life to achieve."
And that's really just Utopia. People coming together—in community—helping those who are lost to find hope and what really matters in this life.

Rated G and presented by Visio Entertainment, Seven Days in Utopia releases in select cities on September 2, 2011 and stars Robert Duvall, Lucas Black, Melissa Leo, Deborah Ann Woll, Brian Geraghty, Kathy Baker and K.J. Choi. Click here for more information about Seven Days in Utopia.

Photos courtesy of Visio Entertainment.
Watch the official trailer here . . .