Freedom Fought for in For Greater Glory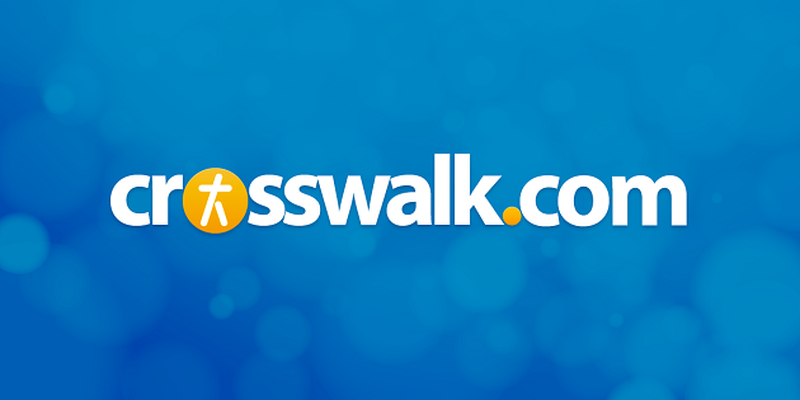 In a storied career that's now spanned three decades, Andy Garcia has played a slew of fascinating characters.
Whether it was a member of the legendary Corleone family in The Godfather: Part III, the supportive husband of a woman struggling with severe alcohol dependency in When a Man Loves a Woman or the cunning manager of Vegas's famed Bellagio hotel who's eventually outsmarted by a rag-tag group of thieves led by George Clooney in Oceans 11, he's always made quite an impression.
But for his latest role as Enrique Gorostieta Verlarde in For Greater Glory, a decorated Mexican general who's still not sure if he even believes in God but is leading the fight for religious freedom in a little-known civil war anyway, Garcia has signed up for a role that's admittedly more personal.
"There are certain parallels to this movie and my own life," Garcia says. "I come from a country [Cuba] where religious freedom was completely taken away for many years. So that parallel makes it easy for me to champion that cause."
Rebels With a Cause
Centering around the Cristero War, a three-year rebellion in Mexico that kickstarted after President Plutarco Calles' declaration that religion—and the practice of it—was illegal, more than 200,000 people ended up losing their lives in the battle from 1926-1929.
Let's face it, for most people, it would've been far easier to "obey" the law and worship God privately. But for a passionate group of devout men, women and children who simply refused to be silent, that wasn't an option. So after making the decision to sacrifice their own well-being in the name of faith, family and the future of their country, they eventually recruited the retired General Verlarde to lead the revolt against religious persecution.
While the true story behind For Greater Glory isn't often featured in many modern history books, it's already resonated with audiences in Mexico in a huge way. In fact, Garcia noted that after Titanic, it's the second highest-grossing film and has "broken all records."
"Although it was made in Mexico and financed there, it's a movie for the world," Garcia says. "It needs to be told because it's a beautiful story."
Embracing Faith in Hollywood
While actors are naturally in full-on promotional mode at a movie's press junket, there was something decidedly different about this event that was held in Los Angeles recently.
Unlike your average superhero movie or run-of-the-mill romantic comedy, everyone from Dean Wright who directed the project, to an impressive newcomer you'll definitely want to watch for, Mauricio Kuri, who plays a young martyr named José, seemed to have a particular pride about the story they'd been involved in.
And for Eduardo Verastegui (Bella), who was born in a tiny village in Northern Mexico, it was a rare opportunity in Hollywood to talk about his renewed faith that's become the cornerstone of his own life.
"For many years, my faith was not the center of my life until a series of events happened while here in Los Angeles. I became aware that Latino men were not being seen in today's films as noble or as men of faith and integrity," Verastegui shares. "I began to realize that I wasn't a part of the solution as an actor. That's when I made a promise. I would never again use my talents to do anything to harm my faith or my Latino culture. At the same time, I realized that I needed something bigger than myself to accomplish this. I needed help with the temptations found in my industry. How can I do this, knowing that I am a weak person? I understood that it was humanly impossible. So, at 28, I knew I needed something bigger than myself to fulfill this promise. That's when I went back to my faith. And I started learning more about my faith. I began working on a spiritual discipline, a spiritual structure."
While it hasn't always been easy, Verastegui says that structure has helped strengthen him during life's more challenging seasons. "Like anything else, if you don't have a structure or an order, you can collapse very easily," he shares. "My faith helped me to find true freedom in the middle of even the worst moments in my life. I learned how to be free and at peace."
Staying True to the Cause
For Verastegui, For Greater Glory is also an object lesson in learning from the mistakes of the past—and not repeating them. While he grew up in Mexico, he didn't know about the Cristero War. Since it had been such an embarrassment to the Mexican government, it was never taught about in school, and now that he does know about such a harrowing chapter in history, Verastegui has made it his mission to share this story with the world.
"We need to learn from history so we don't commit the same mistakes," he shares. "And we need to show some of the heroes of Mexico who weren't afraid to stand for something bigger than themselves—to the point where they gave their lives, even becoming martyrs for what they believed."
Perhaps, the most compelling question that's posed in For Greater Glory is what any believer would do in a similar situation. Would you be willing to die for your faith? Or would you hope the government officials would eventually see the error of their ways and change their minds sooner rather than later.
It's certainly not the stuff of summer popcorn fare, and for Verastegui, the stakes in a story like For Greater Glory can't help bring another game-changing film to mind, namely Schindler's List.
"We need to be reminded of what we're capable of, and of what happens to us when we don't have God in the center of our lives—pure and simple."

Rated R for war violence and some disturbing images, For Greater Glory, which also stars Eva Longoria ("Desperate Housewives"), Peter O'Toole ("The Tudors") and Nestor Carbonell ("LOST"), opens in theaters June 1, 2012. Click here for more information about For Greater Glory.