Great Message Scores Big in "Friday Night Lights"
Annabelle Robertson

Entertainment Critic

2004

8 Oct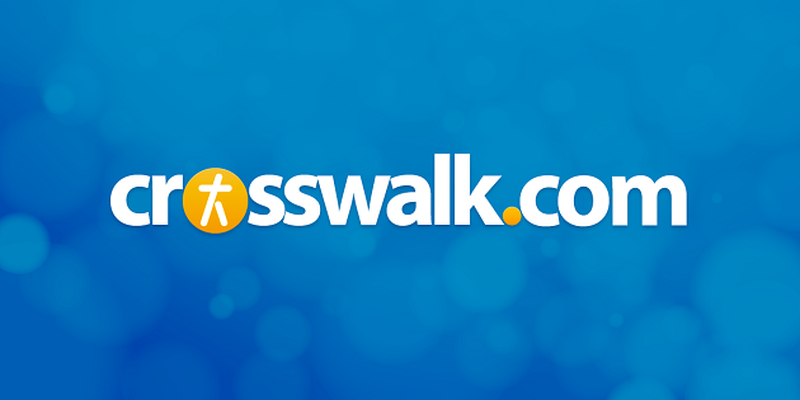 Release Date: October 8, 2004
Rating: PG-13 (for language and a sex scene)
Genre: Drama
Run Time: 117 min.
Director: Peter Berg
Actors: Billy Bob Thornton, Lucas Black, Garrett Hedlund, Derek Luke, Jay Hernandez, Lee Jackson, Lee Thompson Young, Tim McGraw, Grover Coulson
In Texas, high school football isn't a game – it's a religion. And nothing paints this picture better than "Friday Night Lights," a film based on the 1990 bestselling book by Pulitzer-prize winning journalist H.G. Bissinger.
Permian High School coach-with-a-heart Gaines (Billy-Bob Thornton) believes that winning or losing doesn't really matter – it only changes the way people treat you. Like putting "For Sale" signs on your front lawn when you lose, and threatening to hire a new coach. Unfortunately, in the West Texas town of Odessa, not much else happens, so folks have major expectations riding on those Friday night games, which translates into some mighty big pressure for the team.
In addition to the town's overwhelming expectation, quarterback Mike Winchell (Lucas Black) has to contend with his sick single mother. Don Billingsley (Garrett Hedlund) has a dad (Tim McGraw) who isn't afraid to brutalize him – which he does, whenever the urge strikes. The only one who has it all figured out is Boobie Miles (Derek Luke), the lightening-fast running back who's headed for fame and fortune. But Boobie's dreams come to an end on the 20-yard line, under those same bright lights that once made him revered. And Chris Comer (Lee Thompson Young), a third-stringer who can't even remember where he put his helmet, has to fill Boobie's very big shoes. Suddenly, the team that was headed for a state championship may not even make it to the playoffs.
Peter Berg ("The Rundown"), who is reportedly cousins with the author of the book, may be an amateur director, but his film is pure professional. It captures the heartbeat of the sport – not just the superficial, emotional high, but the dreams, hopes and lives that are often pinned on a single play. Its gritty, documentary-like cinematography, which contrasts the dullness of the daylight with the glaring lights of the stadium, takes us into the heart of small-town Texas and shows us a slice of people's lives. Despite the reality check, you'll nevertheless spend the second half of the film cheering like you're in a stadium with them.
Without exception, the actors do a fabulous job, particularly Thornton and Luke. Thornton allows us to feel his helpless anger, which simmers but never rises to the surface, at the town's desperate fickleness. And as Boobie, Luke ("Antwone Fisher") gives depth to the cocky athlete who, quite literally, is brought to his knees. When he screams on the field after being injured, we wince. And when he cries, after cleaning out his locker room, we want to cry with him. Keep a watch on this stellar actor, for whom great things are inevitable.
Also excellent were the stoic Lucas Black ("Cold Mountain"), whose angst prevents him from playing at the peak of his abilities; Garrett Hedlund ("Troy"), as the boy who still loves his father, despite incredible abuse; and a stand-out first performance by country music crooner Tim McGraw, as the detestable father who can't figure out how to escape from the past.
The best thing about "Friday Night Lights" is neither the story, the direction nor the acting, as great as all these are. It's the film's message, which portrays in no uncertain terms both the seduction and the fleeting nature of football fame. At the end of the movie, Coach Gaines pulls the names of the boys off the roster, letting them drop into a bin one by one, replacing them with another set of names. The slow-motion gesture captures how desperately short-lived – and how empty – it all is, without something greater to pin our hopes and dreams to.
Perhaps McGraw's character tells it best, in a moment of poignant honesty. "It's all you'll ever have outta life," he says, referring to the state championship they covet so much. "You got one year – one stinking year – to make yourself some memories. And after that, it's gone." So much so that this former champion can do nothing but wallow in the past, drinking himself into oblivion every night as he beats out his frustration on an innocent child.
There are brief Christian elements to the film, like an echo of "God bless us" and two teams who pray the Lord's Prayer simultaneously. But the most Christian part of this film isn't anything overt. It's the message about the loneliness, the pain and the ultimate futility of worshipping anything but Jesus Christ. A wonderful film for adults and mature teens accompanied by parents.
OBJECTIONABLE CONTENT
Drugs/Alcohol Content: Wild drinking at teen party, including teens using funnel to get drunk; adults toast to success in several scenes; character drinks repeatedly to drunkenness, which leads him to abuse son.
Language/Profanity: About two dozen obscenities and half a dozen profanities.
Sexual Content/Nudity: Boys talk about "getting laid;" several teenage couples kiss passionately at party; inference that one couple has had sex, with teens dressing afterwards (including close-up of girl's underwear); teenagers begin to undress but are interrupted before having sex; upper male nudity and upper female nudity seen from behind.
Violence: Harsh football violence in several scenes that lead to injuries, including bloody faces and one severe knee injury (sound of bone cracking); brutal physical abuse of son by father in multiple scenes.