Hannah Montana and Miley Cyrus: Living in Two Worlds
Rebecca Cusey

Crosswalk.com Contributing Writer

2009

9 Apr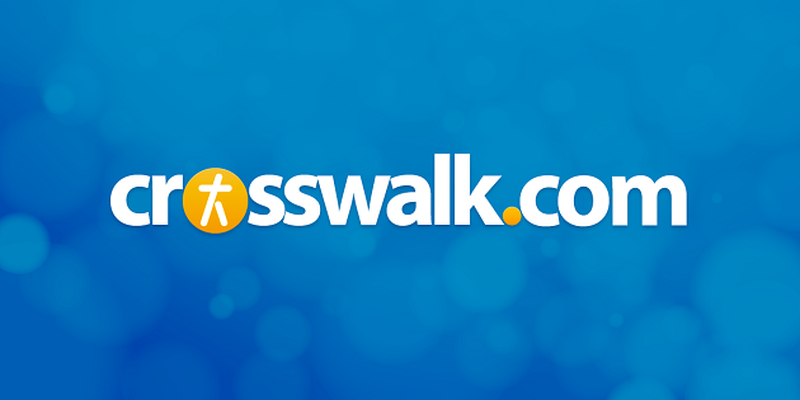 Miley Cyrus, the star of Disney's astronomically successful series, Hannah Montana, is bringing the magic of the pop star with the secret normal life to the big screen in Hannah Montana: The Movie, opening Friday.
In an odd life-imitating-art-imitating-life circle, both Miley Cyrus and her character Miley Stewart are growing up. The movie moves past the slapstick tone of the TV show to take on paparazzi, celebrity, and Hollywood culture and compare it to roots, family, and hometown values.
The film begins with Miley Stewart living the high life in California. Her alter ego, pop star Hannah Montana, enjoys the fruits of her popularity. She shops on Rodeo Drive, is shuttled around in a limo, and fields invitations to awards shows. When she wants normal life, she just takes off her extraordinarily effective blonde wig and becomes Miley, ordinary schoolgirl. But it's all getting a little out of control. After a knock-down, drag-out fight with Tyra Banks (in a self-deprecating cameo) over a cute pair of heels, Hannah's limo is late to her best friend Lilly's (Emily Osment) 16th birthday party. Her late arrival as Hannah Montana steals the spotlight from the birthday girl. She also misses her brother's departure for college. To top it off, a slimy gossip reporter lurks around, sure that there will be a scandal to splash across the front of his magazine.
Miley's daddy Robbie Ray (Billy Ray Cyrus) decides his daughter needs a perspective adjustment and carries her off to the family homestead in Tennessee. The chickens roam the yard, the cute farmhand rides a horse, and the family plays bluegrass on the porch in the evenings. Miley, however, doesn't even recognize her own horse. A stint on her grandmother's farm that's full of music, hard work, and loving common sense might just be what the spoiled pop star needs.
Miley meets Travis (Lucas Till), a handsome cowboy who works on the farm for the summer. He gets up with the sun and labors at fixing up the hen coop in his spare time. He has plans to build a life through hard work, starting with selling eggs one at a time. As Miley is drawn to him, her life is made more complicated by the gossip reporter who follows her to Crowley Corners, and by a greedy developer who wants to build a mall over the rolling countryside. The town calls on Hannah Montana to help raise money. Miley's and Hannah's double life gets harder and harder to maintain. She's drawing close to a choice: Tennessee Miley or Hollywood Hannah. Which will she be?
"The double life really starts affecting Miley Stewart and starts making her the person she was always so against. The reason she had this double life was so that she could not become that person and not respect material things and be so obsessed with Hollywood and what she's become and not who she is. It's important to always bring it back to what's important and that's the friends and the family," said Miley Cyrus at a recent press junket.
Her father, Billy Ray Cyrus, said the connection to home, family, and faith, is important to real-life Miley, too. "She loves acting. She loves singing. She loves writing songs. I think part of it is staying real and remembering who she is and where she comes from and what it's all about. Never forget where you come from. That's the theme of this movie. Going back to your roots and remembering why you're here."
The fact that the movie is set largely in Tennessee gave Miley a chance to spend some time in her home state, just like her character. "I wish I had more time to visit," she said, adding that she'd like to have a quiet house there some day.
So how much of Miley on-screen is like Miley in real life? "The thing about Miley," said Jason Earles who plays Miley Stewart's brother Jackson, "Is that she basically doesn't have a filter. You know exactly where you stand with her. And there's something very charming about that."
The international sensation, who recently turned 16, has had a few broadly publicized mini-scandals. Some provocative pictures of her were leaked online. She's rumored to be dating a 20-year-old male model. Last summer, she participated in a Vanity Fair photo shoot with Anne Leibowitz in which she appears to be unclothed, her back bare and a sheet covering her front. Miley called the photos "embarrassing" while her camp accused Leibowitz of taking advantage of a fifteen-year-old girl to sell magazines.
Raising a child in the Christian faith in Hollywood isn't easy, said Billy Ray Cyrus, "So you can imagine being Miley right now, let alone me. You just gotta know what the dark side wouldn't give to put out that light and that positive hope and love and bring down anyone. Miley gets up and wins an award and thanks Jesus, because it's who she is and what she believes. … Can you imagine how much joy it would bring the devil to see Miley just do something really stupid and all these kids around the world that she's represented such a positive force to just taint it with something stupid and ruin it?"
As might be expected, music plays a large part in the movie. Miley performs several numbers, including the famous opening theme, and a foot-stomping rendition of "Hoedown Throwdown." In addition, Rascal Flatts performs with Billy Ray in a warm down-home music jam on the farmhouse porch. Taylor Swift performs her single "Crazier" and co-wrote "You'll Always Find Your Way Back Home." Together, Billy Ray and Miley Cyrus perform a bittersweet duet about growing up, "Butterfly Fly Away." And Miley sums up the stay true to your roots theme of the movie with the ballad "Climb." The soundtrack for the movie includes all of these songs. In addition, Billy Ray Cyrus just released another album, Back to Tennessee.
As to whether Miley Cyrus will be more Tennessee or Hollywood, we'll have to wait and see.


Photo courtesy of Walt Disney Pictures.

Walt Disney Pictures' Hannah Montana: The Movie opens in theaters nationwide on Friday, April 10, 2009. Please visit the Hannah Montana The Movie site for more information.

**This article first published on April 9, 2009.