Hollywood Newcomer Maddy Curley Proves She Can "Stick It"
Annabelle Robertson

Entertainment Critic

2006

24 Apr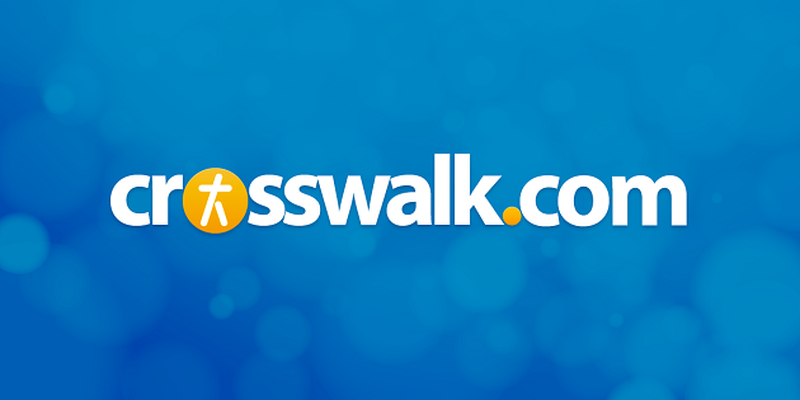 Maddy Curley understands competition.  So when she auditioned for her first film role, Curley knew she needed to stand out from the hundreds of other actresses who had also auditioned. 

She therefore obtained the email address of director Jessica Bendinger ("Bring It On") and began sending her chatty emails, several times a week.  She emailed so much, in fact, that Bendinger dubbed the emails "Maddy Spam."  It worked, though.  Bendiger cast Curley in one of the lead roles, on the condition that she stop sending emails. 
It's just one of the lessons that Curley learned, early on in life, about the importance of taking risks and going after what you want.
A former University of North Carolina Elite gymnast and a four-time competitor at the National Collegiate Athletic Association (NCAA) Regional Championships, Curley grew up in the gymnastics studio, practicing four hours a day, six days a week.  Her gymnastics background, in fact, is one of the main reasons Bendinger, a former gymnast who also wrote the screenplay for the film, agreed to audition Curley. 
"Stick It" (Touchstone Pictures), which releases on April 28, tells the story of Haley (Missy Peregryrm), a smart-aleck teen who renounced gymnastics at the pinnacle of her career, ruining her teammates' chances for a spot on the Olympic team.  When a thoughtless prank goes awry, Haley is forced to attend a regimented, elite gymnastics academy as part of her sentence.  She must train under a tough coach (Jeff Bridges) with teammates who are less than thrilled about her return to the sport.  Curley plays Mina, one of just a few gymnasts who is actually glad to see Haley back in the fold.
"This film has the same competitive spirit and comedy [as "Bring It On"], but at the same time, it's also very dramatic," Curley says.  "I love how Jessica can pull in the drama to show these huge emotions behind a sport like gymnastics or cheerleading, with the comedy coming from the characters' relationships and from the youthfulness of Mina and Wei Wei as they're learning and growing."
In addition to her success onscreen and on the mat, Curley is also a Christian.  I spoke with her about her faith, her background and what it was like to snag such a plum role, so early in her career as an actress.
---
Q:  I understand that you're a youth worker at The Vineyard Christian Fellowship in Venice, CA.  When did you become a Christian?
A:  I can't remember a time when I wasn't a Christian.  I grew up Methodist and was baptized when I was 13, which was when I really 'got it.'  In college, I went to Catholic church with some friends as well as a few others.  I was active in Athletes in Action and my roommate was a phenomenal Christian – a big influence.  And I always went to church regularly, so when I came out here to California, that was really important to me.  I didn't want to bounce from church to church.  I found this church and it was a good fit.  The sermons were so great, so biblical.  Now I'm a youth leader, working with middle school kids.
Q:  Your background as a gymnast is really impressive.  How did you get involved with the sport?
A:  I was eating with my parents at a restaurant when I was 4.  We walked past a training center in Tallahassee and I said I wanted to watch.  Then I tried a class and the coach came up to me and said that I was too advanced for that class.  I had to decide between dance and gymnastics, but there really was no choice.  I started competing at age 6 and then, I guess, the rest is history.
Q:  What made you decide to go to UNC-Chapel Hill?
A:  I wanted to go to a college with a great education as well as a great gymnastics program.  And, I got a full scholarship, which helped with my decision (laughs).
Q:  That's a very competitive school.  You must have had really good grades, being from out of state.
A:  I had a 4.0.
Q:  I always find it interesting that the best athletes are almost always the best students as well.
A:  UNC has the highest GPA of any college gymnastics team.  If you slip even a little, our coach, Derek Galvin, will take you off the team until you get your grades back up.  I loved that about it – being the smartest team (laughs).  
Q:  How common are gymnastics scholarships?
A:  Not very – there just aren't that many offered.  UNC only had one in state and one out-of-state. Other colleges have a little more, but it's definitely very competitive.
Q:  You were a great gymnast and a great student.  How in the world did you find the time to do any acting?
A:  I was at the gym 4 hours a day, 6 days a week.  On Saturdays we had practices and competitions from January to May.  But summers growing up, I was a member of The Petite Players, a summer acting program for kids in Tallahassee.  I played a munchkin in "The Wizard of Oz" and Luisa in "The Sound of Music."  In college, I was finally able to focus on it, however.  My coach was very accommodating and wanted us to have a life outside of gymnastics.  You don't really do gymnastics after college, so I did a lot of plays. I was part of an improv group where we performed.
Q:  So this is your first big role. 
A:  It was actually my first audition for a film.
Q:  How did you manage to get the part?  Through your agent?
A:  No – I got an agent afterwards.   An acquaintance from an acting class who was working for a casting agency asked around for my email address.  She told me I should come and audition for it.  I got so excited I went straight up to DC and auditioned.  Then I got called back and called back again.  They made a DVD and sent it out, and then I went out to LA and auditioned again.  Then I waited a really long time.  I was very fortunate to have the director's email address.
Q:  So tell me about making the movie.
A:  Well, it was the best experience of my life.  I loved going in every single day.  It feels exactly like what you would think it would, if you were a star!  They would ask me what I wanted for breakfast, then I would go into the hair and makeup trailer and they would do my hair and makeup.  Then I would go into wardrobe and they would tell me what to wear (although I wore a leotard every single day).  Then we'd go down to the set, or you could wait until someone called you.
Q:  Were you down there every day?
A:  Every second!  I wanted to see everything that went on, all the time.  So you just waited until you did you scene.  I had no idea you did it from four different angles – from the back, the front, the side.  Now, when I watch a movie, I have so much respect for them.  I know what it took to get a shot.  A lot of my friends got to come and visit me on set, and they appreciate it now, too.
Q:  Wasn't it challenging for you to do this movie, being new to the industry?
A:  It was and it wasn't.  It wasn't, in the sense that I've lived this life.  Some of my theatre roles were way, way not who I was – like once, when I played a dog.  (Laughs.)  This one seemed so close to home.  
Q:  What did you like about your character?
A:  That she wasn't stupid.  I didn't want to play the blonde bimbo.  She has a lot of really fun remarks, and the way that she talks to the other characters.  I liked the way that her talent gets discovered throughout the movie.
Q:  Do you think a lot of Christians will want to see this movie?
A:  I do, because Missy, who plays Haley, and I are both Christians.  It's also a wholesome movie and it touches on a sport that a lot of people haven't seen before.  I like that it isn't just about anorexia and bulimia.  It's got girls doing girls doing really tough things.  There's no love interest, and the director actually had to fight against that.  But there's no need – there's so much else going on.
Q:  Gymnasts don't date a lot, anyway, do they?  Most athletes don't.
A:  No, we don't.  We like to think that boys are intimidated by us and don't ask us out!  But really, I think that it's why would you want to date someone who's in a gym 24/7?
Q:  What are your plans from here on out?
A:  I've moved to LA and I've got an agent and a manager, and I'm hoping to get more roles once the film is out.  I've been going out for TV pilot auditions. 
Q:  What's the difference between a manager and an agent?
A:  A manager is more personal.  The agencies usually have more people working together to get you roles, whereas your manager is more personal and makes sure that the actor is taken care of, as a person.  
Q:  Who do you admire out in Hollywood?
A:  My favorite actresses are Gwyneth Paltrow, Reese Witherspoon and Nicole Kidman.  They'd done such beautiful work and you don't ever see them in trashy roles.  That's the kind of image I hope to maintain.  And I love Jim Carrey.  I used to joke that I wanted to be the female Jim Carrey.  I think comedy is one of the best forms of drama.  I'm taking Improv classes now.  But I would also love to do a period piece – that's one of my goals.
Q:  Have you met anyone that you've been really impressed with?
A:  Yes, I met Jim Caviezel and his wife.  He gave me a bunch of acting tips.
Q:  What did he say?
A:  He said that I should always work out ahead of time, before an audition.  That way, your muscles won't start twitching, when you get nervous.  He also said to go into an audition already in character.  If they want a surfer dude, go in as that.  You can be yourself after your audition.  
Q:  I've interviewed him myself, for "The Passion."  He's unbelievably nice, isn't he? 
A:  Yes, and such a strong Christian.  You can really tell.
Q:  I know.  I felt the same, when I spoke to him.
A:  It just radiates off him, and he's very passionate about his faith.  But at first, I didn't even know who he was.  Someone had to tell me that he was the one who had played Jesus in "The Passion."  I was impressed.  I was like, 'Wow! I just met Jesus.'  Then I said to myself, 'Hey – if I'm this impressed now, with the Hollywood Jesus, I can't even imagine how impressed I'm going to be when I meet the real Jesus!'


Starring Missy Peregrym, Vanessa Lengies, Jeff Bridges, Nikki SooHoo and Maddy Curley, "Stick It" is rated PG-13 (crude remarks) and releases nationwide on Friday, April 28, 2006.  

Click here for more information.