Courageous Points to Fatherlessness
John Crupper

Shepherding the Next Generation

2011

27 Sep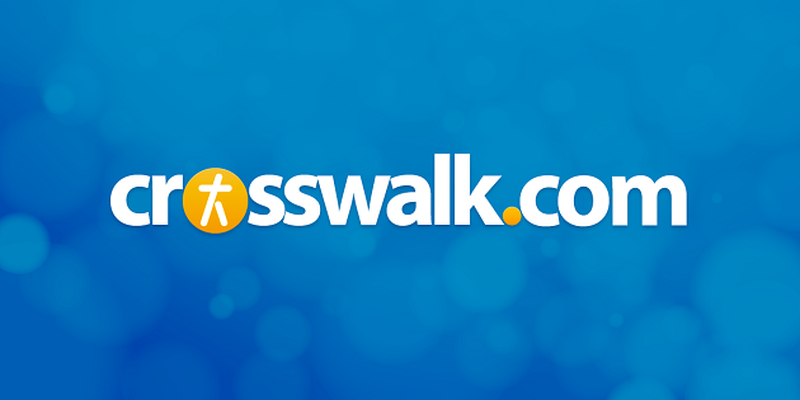 As the deputy sheriffs finish their morning briefing in Sherwood Pictures' new film Courageous, the sheriff announces one last item.
I received an email, he tells them, and I want you to know about it. The violent gang members, run-aways, high school dropouts, and teens in prison—the sorts of kids who get into trouble with the law—have something in common: "Most of them are from fatherless homes."
"When a father is absent," he goes on, "kids are five times more likely to commit suicide or use drugs. They're twenty times more likely to wind up in prison. So tonight after you clock out," he adds, "go home and love your families."
The movie tells the story of five men—four deputy sheriffs and a laborer—trying to do just that, love their families.
When the film opens, two are careful, caring fathers: Javier who had a great father and Nathan whose father deserted the family before he was born. The other three are David who is single; Shane, divorced with one son; and Adam, disengaged and distant from his wife, teenaged son, and daughter.
As a result of a family tragedy, Adam rediscovers fatherhood and draws his four friends into a deeper commitment to their families. And the movie could end there with everyone living happily ever after. But life isn't like that. The plot takes a sudden twist when Adam discovers that some of the drugs seized in busts never arrived in the evidence room. Suddenly, there is a whole new set of challenges including the issue of parenting a child from prison.
At one point in the movie, a seventeen-year-old, whose father has gone to prison, joins a local gang after a brutal initiation. "You're family now," the leader tells the boy. Later, arrested and in handcuffs in the back of a squad car, the boy explains to one of the deputies why he joined the gang. "I ain't got nobody, man," he says through his tears, "I just ain't got nobody."
To its great credit, the movie Courageous points to a critical issue rarely addressed in our society. Eighty-five percent of youths in prison come from fatherless homes, making them much more likely to be involved in crime, to become a teen parent, and less likely to finish their education. David Popenoe, Professor of Sociology Emeritus at Rutgers University notes, "Fathers are far more than just 'second adults' in the home. Involved fathers—especially biological fathers—bring positive benefits to their children that no other person is likely to bring."
But how can anyone be an involved father or a husband from prison? In fact, many marriages end in divorce when a husband goes to prison. And children often view their fathers in prison as an embarrassment or worse. So what can we do to help fathers in prison straighten out their lives while also helping their children stay on the right path in life?
There are no magic bullets, of course, and much more research is needed on the effectiveness of various programs. But the good news is that there are pastors and ministry leaders who recognize the vulnerability of these children and are reaching out to strengthen the spiritual lives of fathers in prison and break the cycle of generational crime. Some examples:
Awana Lifeline operates its Malachi Dads program in prisons nationwide. Director, Lyndon Azcuna explains that the program encourages inmates "to grow into godly parents, equipping them to spiritually train their kids from behind bars to help break the cycle of crime in their families." Through the program's Returning Hearts Celebrations, inmates and their children are brought together for an annual day of fun, bonding, and Bible teaching, allowing fathers to hug, play and learn along with their children, without glass between them.

In Memphis, DeAndre Brown, Executive Director of Lifeline to Success, works with prisoners in the months before their release preparing them for life outside prison. Brown is tackling one of the toughest problems in criminal justice: recidivism. As an ex-offender himself, Brown understands the problems and frustrations that exist outside the prison walls. Teaching basic life skills, including marriage and family skills, he helps prisoners prepare to make good choices after their release.

In Ohio, The Ridge Project was born out of Ron and Cathy Tijerina's pain and struggle during Ron's fifteen years behind bars. Through those years, Ron and Cathy worked on their marriage and raised their two sons together. Ron began mentoring other inmates while Cathy cared for wives and families on the outside. Their Fatherhood Program rests on the premise that "if a man can successfully re-enter his family, then he can successfully re-enter society."

In Nashville, CrossBridge reaches out to strengthen prisoners like Shawn, who grew up as a "preacher's kid" but rebelled, becoming involved with drugs and alcohol and ending up in prison. His marriage survived incarceration, but his son—16 years old and blind since birth—refused to speak to him. Tina Mitchell, Executive Director of CrossBridge, shares that Shawn recently celebrated one year of sobriety, is back with his wife, and he and his son are close once again.
Across the country, there are similar efforts underway, and the movie Courageous deserves our praise and support for bringing this issue to the attention of millions of people who will see the film in more than 1,300 theatres beginning this Friday. Pastors and ministry leaders, like the ones described above, are encouraging all of us to invest our time and prayers in helping our most vulnerable children and their families. Their approaches may differ, but the ultimate goal is the same: to ensure that fewer and fewer children grow up saying, "I ain't got nobody."
Dr. John K. Crupper is the national director of Shepherding the Next Generation, a non-profit based in Washington, D.C. Lyndon Azcuna, DeAndre Brown, Ron and Cathy Tijerina, and Tina Mitchell are all members of Shepherding the Next Generation.