It's Okay to Say "Merry Christmas," Charlie Brown
Alan Sears

Alliance Defense Fund

2005

19 Dec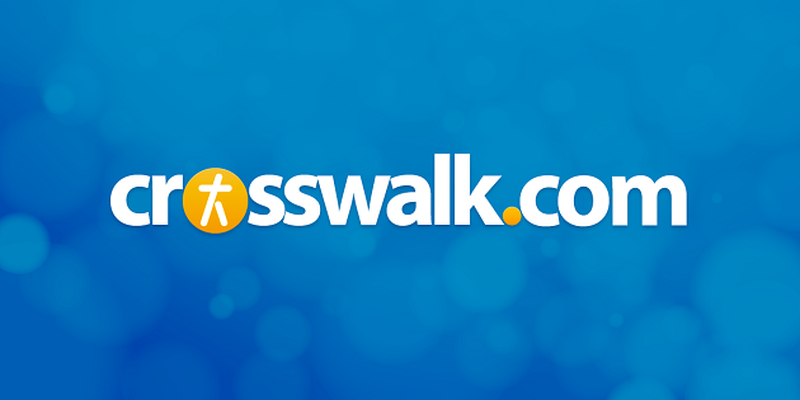 Recently, I sat down with my family to watch the classic Christmas special, "A Charlie Brown Christmas."
I had not watched it for years, but I was intrigued after reading an article earlier in the day in USA Today 1 about the history behind this special – along with the recollections of a fellow Alliance Defense Fund team member who, as a child growing up in Santa Rosa, California, knew Peanuts creator Charles Schulz.
The article talked about how much this special continues to touch hearts 40 years after it first aired in 1965.
Why? Because when you hear Linus read Luke 2 at the end of the program, it is one of the very few times you will hear the real story of Christmas proclaimed on network television.
But it almost didn't happen – and wouldn't have – unless Charles Schulz, a quiet, unassuming, man of faith, hadn't stuck to his beliefs.
Schulz was told by Lee Mendelson, the producer of the program, "Look, you can't read from the Bible on network television."  The same producer said, "When we finished the show and watched it ... I said, 'We've ruined Charlie Brown.'"
But Schulz insisted that the New Testament quotation regarding the birth of Christ remain, and he would not back down.  On its first airing, over 50 percent of the viewing audience tuned it in, an amazing accomplishment, and the special went on to win both an Emmy and Peabody award.  Forty years later, it remains one of the highest rated programs on network television when it airs.   Mendelson now admits that he was dead wrong.
Why has "A Charlie Brown Christmas" endured all these years?  Some of the reflections reported by USA Today article are illustrative that Americans today are yearning for a return to a time when the real meaning of Christmas could be openly proclaimed – free of interference from the forces of political correctness.
One parent, who planned to watch the program with her six-year-old daughter talked about the show's appeal:  "It's the values.  Would there be any programs for children on today that could get away with talking about the real meaning of Christmas?"
Peter Robbins, now 49 years old, who provided the voice for Charlie Brown, said, "This show poses a question that I don't think had been asked before on television:  Does anybody know the meaning of Christmas?"
And another parent put it succinctly:  "This is one of the last shows that actually comes out and talks about the meaning of Christmas.  As a society, we're taking religion out of a lot of the trappings of the holiday.  This one is different."
But perhaps the most touching comments come from Christopher Shea, now an adult, but at time was the 7-year-old boy who provided the voice for Linus' touching reading of Jesus' birth.
When asked about the show's impact, Shea said, "It's the words.  People kept coming up to me and saying, 'Every time I watch that, I cry.'  But as I got older, I understood the words more, and I understood the power of what was going on.  Now I cry too."
Charles Schulz was not an activist.  At the time the special was produced, he was more concerned about how the true meaning of Christmas had been lost in a sea of materialism.  He was a quiet man with a wry sense of humor who shunned the spotlight.  But he knew that the world was hungry to hear the real meaning of Christmas (even 40 years ago before Christmas cleansing began in earnest), the story of a little child born in a manger who would be God's greatest gift to the world.
When the head of Americans United for Separation of Church and State or someone from the American Civil Liberties Union threatens to silence the public celebration of Christmas, they are silencing something – as voiced by a small boy – that millions of Americans hold near and dear to their hearts.
Charles Schulz left this earth five years ago, but his legacy of faith lives on through the words of an animated character who, with just a few words, proudly proclaimed what has been called "the reason for the season."  They are a lasting testimony to Schulz's faith and willingness to take a bold stand for the Gospel.
Merry Christmas.  It's okay to say it, Charlie Brown.

Alan Sears, a former federal prosecutor who held various posts in the departments of Justice and Interior during the Reagan Administration, is president and CEO of the Alliance Defense Fund (www.telladf.org), a legal alliance defending America's first liberty – religious freedom – through strategy, training, funding and litigation.  He is co-author with Craig Osten of the new book "The ACLU vs. America:  Exposing the Agenda to Redefine Moral Values" (www.acluvsamerica.com).  Learn more about ADF's Christmas Project at www.saychristmas.org.

1Bill Nichols, "The Christmas Classic That Almost Wasn't" - USA Today, December 6, 2005.