Language and Sex Make "Mr. 3000" More Muck Than Ballpark Hit
Annabelle Robertson

Entertainment Critic

Updated

Jul 28, 2007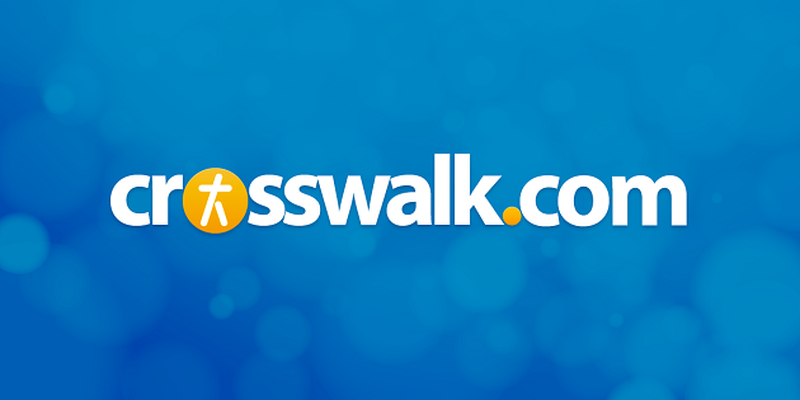 Release Date: September 24, 2004
Rating: PG-13 (for sexual content and language)
Genre: Comedy/Drama
Run Time: 1 hr. 44 min.
Director: Charles Stone III
Actors: Bernie Mac, Angela Bassett, Michael Rispoli, Brian J. White, Chris Noth, Paul Sorvino
Oh, Disney! What a disappointment that you had to muck up an otherwise perfect family film with so much language and sex. I laughed, and most audiences will too, but no kid under 16 should go near this film. Which really is a shame, because it has a great message.
Baseball superstar Stan Ross (Bernie Mac) is about to get his 3,000th hit on base and a spot in the sports Hall of Fame. An arrogant, self-centered loudmouth who cares for no one but himself, Stan has alienated his fellow players and the media with his Barry Bonds-like behavior. So when he finally gets his big hit, it's no surprise that he dumps his team, the Milwaukee Brewers, when they need him most.
Nine years later, Ross is a successful businessman with a slew of stores and restaurants called "Mr. 3,000." But, what a surprise, the sports writers still haven't voted him into the Hall of Fame. So Stan cooks up a scheme that is sure to win him his due. But, just as he's about to be accepted, someone discovers a mistake in the calculations. Apparently, one of Stan's games was counted twice, leaving him three shy of 3,000.
What's a 48-year-old player to do, especially when his livelihood – not to mention his ego – is hanging on that number? Go back, of course, and do what he needs to do, no doubt in the first game. Unfortunately, however, the Brewers have to take him back. And baseball isn't what it used to be. Neither is Stan.
Director Charles Stone III ("Drumline") does a decent job with this predictable but funny script, in which Mac serves up his usual brand of smart-aleck humor. With his mean-spirited stare, Mac is the perfect Stan, and his one-liners like "You're more hungry than a hostage!" will keep audiences laughing. But Mac also manages to elicit sympathy, despite his wretched personality. In one poignant scene, we see the abject cruelty of the media – how they discuss people as if they aren't listening and have no feelings, stripping them apart, dissecting their every move and viciously mocking every weakness.
Like the plot, which revolves around the discovery that "there is no 'I' in team," the music is one cliché after another. We're treated to "YMCA," "I Feel Good," "Let's Get It On," "When You Wish Upon a Star" and "Let's Groove Tonight," to name just a few. But it's all in good fun, and it is fun. As the ESPN sportswriter who still has a thang for her former beau, Angela Bassett does what she can with her stock role, as does Brian White as a younger version of Stan. Of course, Bassett's also one of the best actresses in Hollywood. Paul Sorvino plays the Brewer's tight-lipped manager, whom Stone makes great use of for dramatic effect. And Michael Rispoli plays Boca, Stan's best friend who's known more for his loyalty than his advice.
The message of the film is a good one. Not only does it reinforce the importance of teamwork, but it also vividly demonstrates the perils of pride. With Stan's prideful arrogance come isolation, alienation and ultimately, desolation, that no amount of money or fame can erase. And, while Stan does come to grips with his sins, after he's been humbled, he falls right back into them as soon as success arrives again, showing how deceptive pride is. Interesting, for a man who has reportedly struggled with lots of anger toward Hollywood. Maybe Mac is warning himself as much as others in his high-stakes arena.
Unfortunately, the film is seriously marred by overt sexuality and crude language, which make it wholly inappropriate for kids. It's too bad, too, because it would be a great family film. Instead, we hear numerous innuendos and crude references to sexual situations, see shots of women's rear-ends and Bassett's crotch. We also see them both before and after they engage in premarital sex (including one funny scene of Mac walking around in a sheet), along with all the requisite sex talk.
But it's the obscenities – at least one every few minutes – which really take the prize. We might enjoy the joke about teaching a Japanese player to cuss 'properly' if Mac didn't have such a potty mouth the rest of the time. And it isn't just locker room talk; it's throughout the film. Frankly, I think it perpetuates a stereotype about African Americans that is both wrong and offensive.
The end result is a movie that won't win any awards but is nevertheless entertaining. It's just too bad the kids can't come along.
OBJECTIONABLE CONTENT
Drugs/Alcohol Content: Multiple scenes in bars & restaurants with drinking, including one character who appears drunk and a reference to a woman "drinking players under the table." Also, prominent alcohol placement ad with name of stadium repeated displayed as "Miller."
Language/Profanity: Chock-full of obscenities – too many to count – and a handful of profanities, as well as "joke" obscenities like a foreign player named Fukuda.
Sexual Content/Nudity: multiple references to sex, sexual situations and innuendo (e.g. "best sex I've ever had," "swinging a bat," "getting it on" and groupies, among others), clothed crotch shot, shots of women's clothed buttocks, extended premarital foreplay (including discussions of sex), one scene of premarital sex, partial female nudity and partial male nudity (in locker room and bedroom). Also multiple references to Viagra and its uses, with film ending on pseudo Viagra commercial (another placement ad).
Violence: Mild – various pitches land directly in player's crotches or other body parts; man drops beer bottle on floor, where it crashes; player throws trash can onto field