"Legally Blonde 2: Red, White & Blonde" - Movie Review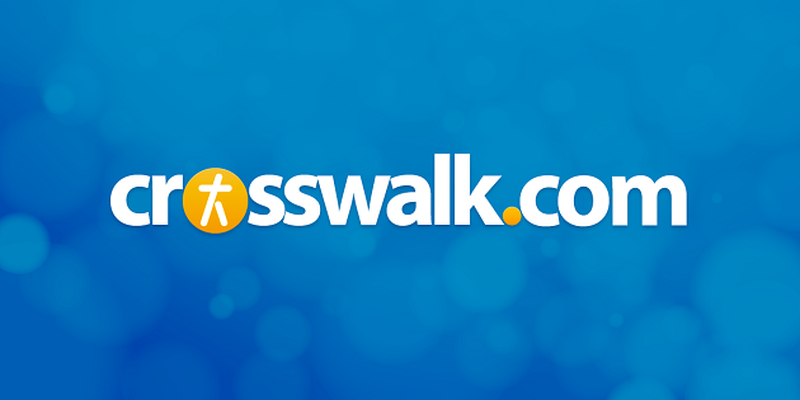 Genre: Comedy
Rating: PG-13 (for some sex-related humor)
Release Date: July 2, 2003
Actors: Reese Witherspoon, Luke Wilson, Sally Field, Regina King, Jennifer Coolidge, Bruce McGill, Bob Newhart
Director: Charles Herman-Wurmfeld
Special Notes: Reese Witherspoon is one of the most sought after actresses in Hollywood. "Legally Blonde" earned $97 million at the box office and "Sweet Home Alabama" did $127 million. The prediction for "Legally Blonde 2" is that it will do well over the opening July 4 holiday weekend and Witherspoon will once again prove her star "box office" power.
Plot: The story picks up with Elle Woods (Witherspoon) having graduated from Harvard Law School and joined a successful law firm. When Professor Emmett Richmond (Wilson) asks Elle to marry him, she discovers she can't go through with her socially correct nuptials without inviting the mother of her dog, Bruiser, to the wedding. When Elle hires a private investigator to track the dog down, he eventually leads Elle to an animal research lab where the tiny dog is being used for cosmetic testing. Elle asks her law firm to commandeer a lawsuit to stop the testing, but when they remind her that their clients own the lab she gives them an ultimatum and is fired. With Emmett and her best friend (Coolidge) supporting her, Elle heads to Washington, D.C. to change the animal testing laws. Elle calls on an old sorority alumnus, Congresswoman Rudd (Field), to help her but her staff (King, Rajskub and Barton) won't take her seriously. With the aid of wise doorman, Sid Post (Newhart), and her loyal supporters, Elle sets out to show Washington she's serious and push her bill through Congress, with the help of some key members (Ivey, McGill).
Good: I have to admit I'm a fan of Reese Witherspoon and admire her for her personal and public image. I believe she's one of the more positive role models in Hollywood (if a person is inclined to look for a role model in the movie business), because she represents an actress who has a strong work ethic, balanced personal convictions and is pro-family. In other words, she's a class act. I laughed at and enjoyed her witty lines spoken with a spirited perkiness ? lines like "Hello, patriots!" or "Is bill writing super fun, or what?" I chuckled at the "It's Capitol Barbie" line, and even though her nail salon friend (Coolidge) can be a bit crude at times, I enjoyed some of her funny exclamations ? like when she observes Reese in her "patriotic Elle" outfit and exclaims, "You make me want a hotdog real bad!" There are several memorable moments from the movie, including a "snap cup" scene (pieces of paper are put in a cup that are supposed to say something positive about the other person when drawn and read), Elle's humorous crusade for animals and the happily-ever-after marriage and future career choice.
Bad: Most of this story is played for laughs with nothing intended to be taken seriously. In terms of comparing this comedy with others out there, this one is considered to be a relatively "clean-cut" movie but parents, this is an example of a PG-13 comedy that's not intended or meant for, your adolescent kids or pre-teens. This is clearly an adult comedy aimed at mature audiences who can handle the mature dialogue and language (lots of "Oh my God" expressions used in a Valley Girl kind of way). There's some crude language and mild profanity ("Holy crap" and "Give 'em h--- tomorrow") and some adult jokes that make this unsuitable for the under 13 crowd. Since the focus is on animal testing, there are several discussions and jokes about it including one scene where a dog is shown in a testing lab. The one element in this otherwise well-written story that I found to be unnecessary and typical of Hollywood writers these days is when screenwriter Kate Kondell felt it necessary to infuse the script with gay-related themes. Elle's personal assistant in her law firm is portrayed as stereotypically gay. Then there's a whole running gag about gay dogs … I kid you not … gay dogs. When a dog groomer caring for both Bruiser and a Congressman's dog tells Elle and the Congressman that the dogs were trying to "hump" each other and that she supports a "healthy curiosity" among dogs, she then declares, "Your dogs are gay." The conservative congressman (McGill ) then asks, "Why me?" stating that he told his wife not to buy the dog in Dupont Circle (a large gay neighborhood in Washington, D.C.). He ends up joining Elle and supporting her bill because of the incident, later declaring to his constituents gathered to pass Elle's bill that his dog is a "flamer". The scene was ridiculous and the premise didn't work with the rest of the movie; it would have been a better movie without it. Not only is that whole subplot silly, but it smacks of the "political incorrectness" of writers these days who are trying to bring "awareness" to the gay agenda, even if it's using dogs as the subjects. There's also some additional dialogue that contains a few sexual innuendoes but no sexual situations take place (although several women show a little cleavage). One of the characters doesn't like Elle and belittles and tries to embarrass her behind her back, but she eventually changes her attitude about her. Rudd bows to financial pressure from a donor and changes her mind about Elle's bill, causing Elle to feel betrayed and confused. Rudd then sets out to sabotage it and Elle, but her plan backfires.
Bottom Line: Reese is considered to be one of the top leading females in Hollywood and is respected for her clean cut image and role model persona. I don't think I laughed as hard at this movie as I did the first one, but admittedly it's hard to capture that initial "novelty" in a sequel. This time the emphasis is on showing Elle as a brilliant woman who discovers a cause that can help animals and pursues justice to help that cause. In other words, there's a serious theme to this comedy. But there are definitely some funny moments mixed in if you want a few laughs, a light storyline to follow and an ending that leaves you with a smile on your face. I believe the PG-13 is an appropriate rating making this movie clearly meant for mature older teens and adults. I recommend it for mature audiences who can discern and appreciate the overall message. Parents, because of the areas of concern mentioned above, it is up to you to discern for yourselves what content is appropriate for your child or teenager.