3 Lessons from Burden, the Story of a Black Pastor Befriending a KKK Member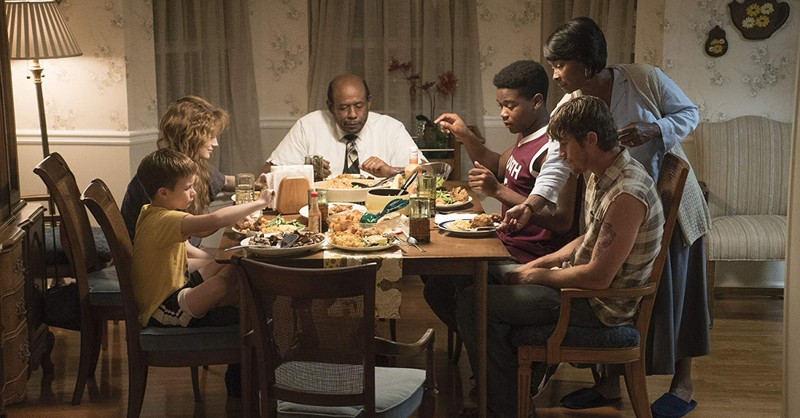 Mike Burden is a hate-filled man who owns the deed to the newest attraction in Laurens, S.C. – the KKK Museum.
He's lit crosses. He's worn KKK apparel. One time, he nearly beat a man to death, simply because he was black.
But now Mike is wanting to leave the KKK. He's doubting its worldview. He's also wanting to appease his girlfriend, who despises everything about the Ku Klux Klan.
Mike's new stance, though, has consequences. He loses his job. He's booted from his home. The KKK, it seems, still has influence.
Mike Burden is homeless, as are his girlfriend and her young son.
And then a miracle happens. An African American minister who had been praying for racial reconciliation feeds them. He finds Mike a job. Even more incredible, he welcomes them into his home, giving them a room.
He urges Mike to repent and accept Christ – and to turn from the hate-filled errors of his past.
The new movie Burden (R) tells the true story of an unlikely friendship between the Rev. David Kennedy (Forest Whitaker) and Mike Burden (Garrett Hedlund), two men who became friends in the late 1990s when the latter was desperate for help. Eventually, they teamed up to close the KKK Museum.
It's a powerful story of grace, mercy and redemption, even if it includes gut-wrenching R-rated content that can make it tough to watch. (Scroll to the bottom for details.) Whitaker is excellent.
"It's such a beautiful tale of just loving your enemy until he's your friend," director Andrew Heckler told Crosswalk.
Here are three biblical lessons from the film:
Photo courtesy: ©101 Studio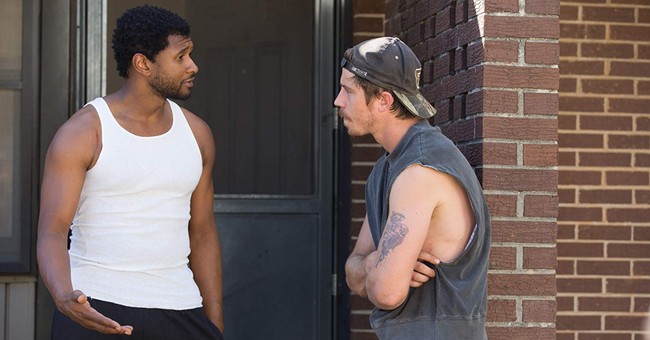 1. 'Loving Your Enemies' Works
Jesus' commandment to "love your enemies" was at the heart of Martin Luther King Jr.'s successful non-violent strategy. Love, King said in 1957, delivers the "power of redemption." Hate is "a cancer that gnaws away" at the center of your life. "If you hate your enemies," King said, "you have no way to redeem and to transform your enemies."
Still, it's difficult. Mike Burden had donned the KKK regalia. He had lit crosses in the middle of the night. He had told racist jokes. He had worked at the "Redneck KKK Museum."
He hated black people. During one poignant scene, Mike runs to the roof of the museum with a rifle, ready to shoot any black protester who charges the building. One of those protesters was Kennedy, a black man who always responded with love.
When Mike was kicked to the street by the KKK, Kennedy opened his home – against the objections of his family and friends.
"I know him as a brother in Christ," Kennedy told a bewildered friend.
The pastor and his congregation, Heckler told Crosswalk, turned their "sworn enemy into a friend."
Photo courtesy: ©101 Studio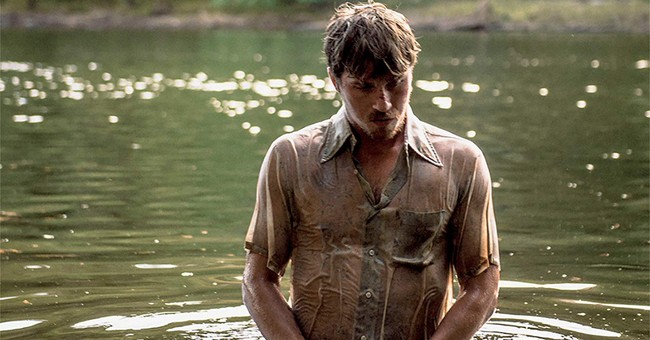 2. Anyone Can Change
The Bible includes stories of radical change, yet too often, we doubt it can happen today. Maybe that's because we also doubt the power of the gospel.
But the same God who transformed Paul from a murderous hater of Christ into a Spirit-filled servant of Christ can change a hate-filled KKK member, too. The Mike Burden we see at the beginning of the movie – the Mike Burden who repulses us – isn't the same Mike Burden we watch at the end.
Twenty minutes into the film, he's laughing as his friends stand in the back of a pickup truck and urinate on an unsuspecting black girl. A few moments later, he's donning a KKK robe and participating in the burning of a cross.
But before the credits roll, Mike Burden is being baptized by a black pastor – and pledging to not go back.
"I've hurt a lot of people," Mike says. "… I want you to know I'm sorry."
The film's themes, Heckler said, are forgiveness and redemption.
"It's not a complicated message," he said. "The problem is [that] it's complicated to actually put it into practice."
Photo courtesy: ©101 Studio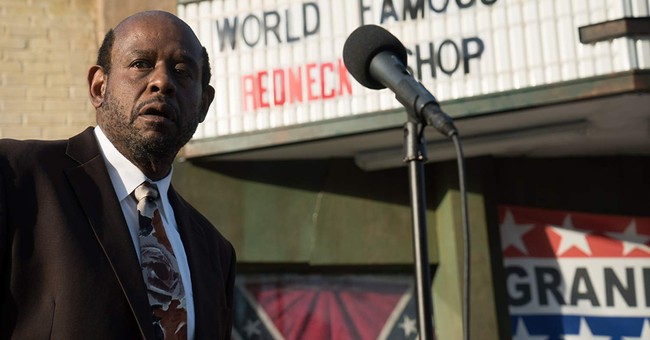 3. Change Can Take Time
Mike left the KKK, but the hatred in his heart didn't immediately disappear.
Needing work, he gets a job with a construction crew, only to get fired after starting a fight and saying a racial epitaph. A dejected Rev. Kennedy tells friends and family members, "You can't get rid of hate unless you replace it with something else."
Kennedy confronts Mike, telling him to take responsibility for his actions. "Repent and find redemption," the pastor says. Eventually, Mike replaces the hatred in his heart with the love of God.
Mike's story is a reminder that salvation may be immediate, but sanctification is a process.
The heroes in the story, Heckler said, were Kennedy and Judy. They were patient with Mike. They didn't give up.
"What they did was not easy," Heckler said.
Heckler believes the movie has a message for today's polarized society.
"We need this movie," he said. "It's not political. …. These are just simple values: Listen to each other, treat each other with respect and love each other."
Burden is rated R for disturbing violent content, and language throughout including racial epithets. Language includes: F-word (26), n-word (14), s--t (9), s-- (8), GD 5, d--n 2, d--l 1. Violent/disturbing content includes: A white man brutally beating a black man in his car; KKK members pouring gasoline on a man and threatening to set him on fire (they don't); KKK members urinating on a black girl from the back of a pickup truck as she walks down the sidewalk; KKK members lighting a cross at night.
Entertainment rating: 3.5 out of 5 stars
Family-friendly rating: 1.5 out of 5 stars
Photo courtesy: ©101 Studio
---
Michael Foust has covered the intersection of faith and news for 20 years. His stories have appeared in Baptist Press, Christianity Today, The Christian Post, the Leaf-Chronicle, the Toronto Star and the Knoxville News-Sentinel.