Lessons from When the Game Stands Tall
Joy Allmond

Crosswalk.com Contributing Writer

2014

18 Aug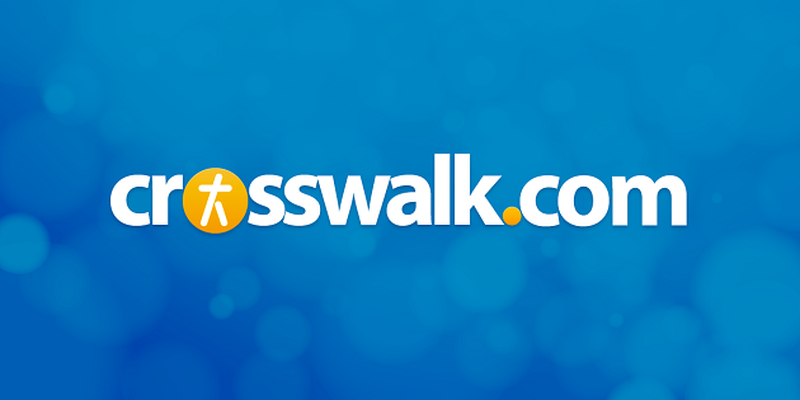 Sports, brotherhood and God: these are three of Jim Caviezel's passions. So when he was asked to play the role of Coach Bob Ladouceur in When the Game Stands Tall, he knew he had to say yes.
Opening in theatres August 22, When the Game Stands Tall is the true story of a high school football coach and the impact he made on the players as individuals and as a team. Despite the team's 151-game winning streak, Coach Ladouceur's focus was not on winning, but on training his players to be men.
It only seemed natural for Caviezel, 45, to take this role: he spent his entire childhood playing sports, learning along the way what it means to be a part of a team. His roots as an athlete run deep: his dad, James, played basketball at UCLA under Coach John Wooden—another coach known for mentoring his players just as much off the court as on the court.
"Growing up, I played (basketball) practically all day, every day. During my senior year of high school I played on a very good team—but we weren't good enough to play in the state tournament. Yet, we were selected to play the number one team in the state," he recalled.
Incidentally, the same weekend he was to play in the state championship a little film called Hoosiers opened in theatres. The script for Hoosiers seemed to be ripped from the very pages of Caviezel's team's Cinderella story: an unlikely small town high school team makes it to the Indiana state finals.
The storyline inspired Caviezel and his team to play the game of their lives.
"We ended up beating that team. Collectively, we were fearless. As for me, I didn't want to let my teammates down," he said.
"So when I looked at the script of When the Game Stands Tall, what drew me is the story of coach Ladouceur and how he drilled the notion of 'don't let one another down' into his boys' minds and hearts. It somewhat mirrored my personal experience in high school sports."
To prepare for the role, Caviezel attended Ladouceur's last game at De La Salle High School. He studied Ladouceur's mannerisms on the sidelines during the game so that he could learn the character.
But what he saw in the locker room after the game left an impression that will last far beyond filming: the love and respect the players had for their coach was visually astounding.
"When I saw the boys looking at their coach as he spoke to them, their eyes were glassed over—almost like they were going to burst into tears. He told them, 'Whatever gets your heart swollen—think about that when you play.' These boys were ready to die for this man," he said.
"There is something very Christlike about Coach Ladouceur—something very powerful, very real. And many of these kids don't have a father. Coach Ladouceur fills in the gaps for them. His presence in a room is felt, even with very few words."
Another impressive thing about Ladouceur, says Caviezel, is his emphasis on character. Throughout the film, Ladouceur's character gives advice to his players, such as, "Don't let a game define who you are; let it define the way you live."
For the coach, it was not about winning. He never asked the team to play a perfect game, but he asked them to give a perfect effort on every play from snap to whistle.
"Winning is what the world sees. He never chose to focus on that. It was about turning these boys into men. He really just wanted to create good men. Men of virtue. Courageous men. Men who would sacrifice for one another. You're never more Christlike than when you are sacrificing," said Caviezel.
"These virtues that Coach Ladouceur worked to instill in these guys transferred onto the field into incredible results. The wins were byproducts of the character they were developing. And that's a great story to tell."
Another—and more important—reason Caviezel chose to play this role is because of his faith in Jesus Christ.  
His faith has informed role decisions he has made throughout his acting career—whether playing the role Jesus in The Passion of Christ or his current gig as John Reese on the hit TV show Person of Interest.
He typically goes for redeemable characters: "I love playing a guy who has worked his way into a dark place, then turns around and says, 'no more.'"
But for this role, it is the principles of biblical manhood that he hopes to drive home to audiences.  
"I once heard someone say that the word 'ego' could be an acronym for 'Edge God Out.' Well, for these guys, Coach Ladouceur put God back in it."
Audiences will hear and understand some of the tenets that the team adopted into their way of life individually and corporately: compassion, brotherhood, faith, commitment and sacrifice.
One way Ladouceur instilled these traits into his players was through commitment cards. The boys were challenged to identify their weaknesses, write them on a card and share them with the team.
"They didn't just talk about their strengths, they exposed their weaknesses. Then they start helping each other. And Coach Ladouceur worked with them like they were a group of apostles—a group of guys that have a shepherd."
And this practice, says Caviezel, requires vulnerability if vital community of Christian brotherhood is to exist.
"Vulnerability is the hardest part. Individual egos must be laid to die in order for a team to live. The vulnerability these guys had with one another was actually tied to the love they had for one another," he explained. 
"This may sound odd to the world, but the reason they won so often is that they loved one another. They were not afraid to say it or to show signs of affection. At the end of the film, you see them holding one another's hands. The people in the stands at the De La Salle games understood what they saw."
Quoting John 15:13, Caviezel believes that this is what viewers should take away from the film: "'Greater love has no one than this: to lay down one's life for one's friends.' Brotherhood and sacrifice are a part of that. And vulnerability. We all need to be vulnerable enough to love. And that is what Coach Ladouceur ultimately taught his teams."
Joy Allmond is a writer based in Charlotte, N.C., where she lives with her husband, two teenage stepsons and two dogs. Follow her on Twitter @joyallmond.