Making Movies That Save lives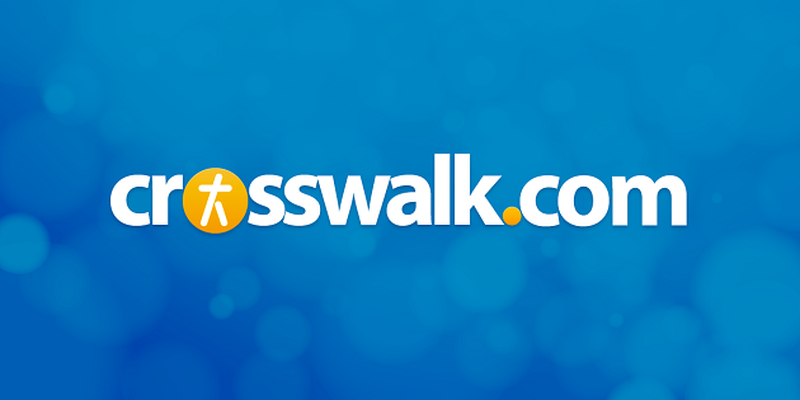 (WNS)--Eduardo Verastegui is perhaps best known as the star of the 2006 movie, Bella, which won the People's Choice Award at the Toronto International Film Festival, one of the world's most prestigious film festivals. Bella told the story of a man haunted by his past who befriends and helps a pregnant single woman. The movie, which had a budget of just $3 million, went on to earn more than $12 million at the box office, and it's had strong DVD and streaming revenue since leaving theaters. The movie has become a favorite of the pro-life community, as well. Verastegui also helped produce the short film Crescendo, which has raised more than $5 million for pregnancy care centers throughout the world. Most recently, he produced the newly released big screen film Little Boy. I talked with him about his career and success.
How did you get into the movie business? I am from a very small town in Northern Mexico called Xicotencatl, Tamaulipas. I moved to Los Angeles 30 years ago to pursue my American dream. I wanted to be an actor. I met someone on a plane. He was a casting director. He referred me to do an audition. I did the audition, got the part, moved to LA. That's when I realized that, after 10 years of working really hard since I was 18, first in a boy band singing, then soap operas, music again, all the way until the day I moved to Los Angeles to do this movie for 20th Century Fox, I was very confused. In one hand, I thought I had everything in my life, but in the other hand, I had nothing. I was very empty, and at that time I realized how much media influence how people think. So I made a promise that I will never use my talents again to do anything that will offend my faith, my family, or my Latino culture.
After I made that promise, I ended up not working for four years. So, be careful what you promise. Every single offer that I got was exactly about the things that I promised I would never do. I was led to open a production company with one mission, to produce films that would have the potential not only to entertain, but hopefully to make a difference in people's lives. The first fruit of that dream was a film called Bella, a little film that has changed the lives of so many people, including my own life.
You call it a little film, but Bella really did have a big impact. Oh yeah. I said a "little film" in a way that it's a small budget, independent, but at the same time, a big film that has changed the lives of so many people, including my own life. The best part of Bella is not that it ended up winning one of the biggest film festivals in the world, the Toronto Film Festival, and many other awards. The best part of Bella, for me, is all the emails and letters and phone calls that I receive every day from young women who were pregnant. They are scheduled to have an abortion, and after seeing the movie, by the grace of God, they changed their mind and kept their babies. More than 2,000 babies have been saved, by the grace of God, because of this little movie called Bella, and many of those babies, I carry them in my arms. Some of them are called Bella. Some of them are called Eduardo. It's amazing, … 2,000 babies that we know of. … Only God knows how many more, and I hope many, many more, but even if it would be only one, it would be all worth it, because life is not an accident. Life is sacred. This is beautiful, and we need to celebrate life. We need to appreciate life. We need to protect life at all times, from the moment of conception to an actual death.
And Bella led us to many other things, like Crescendo, for example, the movie that you saw and that you like.
Crescendo is a 17-minute movie, and it's been used by pregnancy care centers all across the country, at least, and maybe around the world. Bella inspired me to open a medical center called Guadalupe, in Los Angeles, in the middle of 10 abortion clinics. We are in the center. We are like an oasis of life in the middle of a desert of death. And again, since we opened, more than 1,000 babies have been saved from abortion. When they see their baby in the ultrasound, and they see all the love that this medical center offers to them, and they remind them that they're not alone. We're there to protect them, to help them, to guide them. We're family. …
And after that, in the process, I started working with Jason Jones. We became friends, and we became brothers and partners. He and Alonso Alvarez, the director of Crescendo, and I, got together one day. We started talking about what else we could do in a format that is short, so we could use it for free in media, especially YouTube, so young people can see it from all over the world for free. It has to be entertaining. It has to be beautiful. It has to be artistically very rich, but at the same time has to be very powerful. In a way, we can save lives, just like Bella did.
Tell me what the results of Crescendo have been. I know it's raised millions of dollars for pregnancy care centers. We use Crescendo as an instrument, as a tool for crisis pregnancy centers so they can raise money through this little movie. We did many premieres around the world precisely to do that, to raise money for crisis pregnancy centers.
First there was Bella, and then Crescendo, and now Little Boy. Little Boy is our latest movie. In this movie, is a sign to, not only to entertain you, but to wake up that little boy, that little girl that we all have in our hearts that, when we grow up, somehow falls asleep. There's the capacity to love big, to forgive big, to serve big, to do great things with your life. … This is five years of my life for one hour, 40 minutes of your time, and I hope it will touch your heart.
You wanted a PG rating, and the Motion Picture Association of America gave it a PG-13 rating. Is that going to hurt the movie? No, not at all. This movie is for the family, and I understand why they did that because of the World War II element. … This movie is for everyone, and I just hope that everyone that will come will leave not only entertained, but they will leave inspired, wanting to love more, judge less. They will leave wanting to forgive more, complain less. They will leave with a candle in their heart.
*This article first published by World News Service.