Mystic River Movie Review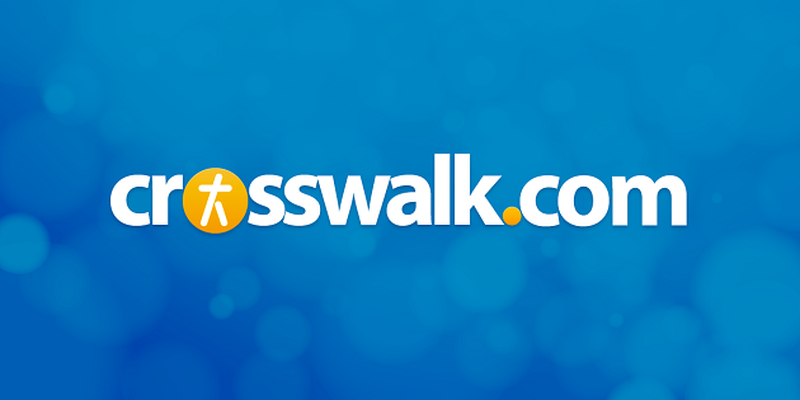 Genre: Drama
Rating: R (for language and violence)
Release Date: October 15, 2003 (wide release)
Actors: Sean Penn, Tim Robbins, Kevin Bacon, Laurence Fishburne, Marcia Gay Harden, Laura Linney
Director: Clint Eastwood

Special Notes: The author of "Mystic River", Dennis Lehane, is in the neighborhood Columbus Day Parade sequence. He's the local politician waving to the crowd from the back of a convertible.
Plot: Jimmy Markum (Penn), Dave Boyle (Robbins) and Sean Devine (Bacon) were best friends while growing up in a rough Boston neighborhood. One day when the boys were playing street hockey and writing their names in some wet cement, two men drove up. One of them told Dave that legally he was supposed to take him in for questioning because he was caught destroying public property. The other two boys look on in helpless horror as Dave drives away. Four days later, Dave escapes his child abusers and manages to make it back home, but things are never the same again between the three. Twenty-five years later, Dave has married and has a son, while Jimmy has been married, served time in prison and remarried after his first wife's death. He owns a local grocery store, but runs the streets with his underworld ways. Sean has become a homicide detective and is separated from his wife. When Jimmy's 19-year-old daughter Katie is brutally murdered and found in a park, he takes the law into his own hands and his revenge begins a ticking time bomb that is set to explode. Sean is sent to investigate the death with his partner (Fishburne) and through mysterious circumstances, the trail begins to lead to Dave. As clues unfold and other characters come into play, the men soon realize that their past will forever affect their future.
Good: Eastwood is getting heaps of praise for his direction of this crime thriller and understandably so with a stellar cast and the dramatic performances that are packed into this story. This is a thriller that will appeal to adults who enjoy this type of movie on many different levels. Every parent can relate with the pain Penn expresses upon finding out his beautiful daughter has been murdered. Every adult will likewise recoil at seeing an innocent boy seduced by a stranger into a car and the anguish on the boys' faces as they helplessly watch him taken away. Every mother and wife will relate to the grief the two women (Harden, Linney) have to deal with surrounding the dark circumstances with their husbands and children. Penn is definitely brilliant and wrings every emotion out of his scenes. Robbins can play the still-waters-run-deep character better than anyone, but I felt his plight wasn't served as well as it could have been with a little more dialogue. Bacon plays the small moral fiber that runs throughout the story. He's a detective out to solve the crime because his old friend is the father of the victim, and all the while he's trying to deal with his personal life that's unraveling by the minute. His wife has left him, yet she enjoys a peculiar (and annoying) habit of calling him up and sitting on the other end without saying anything. I can definitely see why critics are praising this movie and the strong performances – it's got all of the ingredients they love to dissect. But for me, the story came up short in that it seemed to pander to serving revenge, rather than justice.
Bad: I appreciate and enjoy a well-done murder mystery and the drama that surrounds it. But there has to be a redemptive ending or one that ties the loose ends together to feel that the story has been told well or done what is was supposed to do. I realize that life isn't always tied up neatly and many times the repercussions from sin leave so many shattered pieces that it's impossible to wrap it up in a package. But I still feel it's important to set a moral tone with justice serving the injustice, and in a way that isn't done here. I won't go into detail because I would be giving away a couple of major plot points, but I wish I could discuss it because the moral fiber of this story sets the tone for the movie. This is a dark and depressing story that left me feeling that way long after I walked out of the theater. When the dramatic abusive situation happens to Dave in the three boys' early lives, it sets into motion an unresolved chain of events that culminates and plays out in their adult behaviors. The guilt, grief and innocence lost affects each one of them, and the need for revenge ends up destroying lives. This is a story that plays on the emotions that revenge is justified and even allowed to be the justice. In this case, the injustice serves the character's revenge and not the story. I felt it was hard to relate with these characters because they live in such a different world. Although the audience will have sympathy for Penn's character, he's not a likable person and likewise I didn't connect with any of the female characters. This is a movie filled with adult themes about child abuse, murder, revenge, betrayal and taking the law into your own hands. The disturbing elements include: an abundance of profanity and religious profanity, a scene involving a dead girl's body (clothed but bloody), an execution-style murder and a teenager threatening an adult with a gun.
Bottom Line: This is definitely an adult murder mystery that is dark, depressing and probably not for everyone. While I appreciate a good murder mystery and enjoy Eastwood's directing style, this isn't as "great" a movie as the press are hyping it up to be. While the ending is understandable, I found it to be depressing and disturbing, leaving me with mixed emotions at how justice was served.