NBC Affiliates Close Book on Tonight's "Daniel" Premiere
Jenni Parker and Allie Martin

AgapePress

2006

6 Jan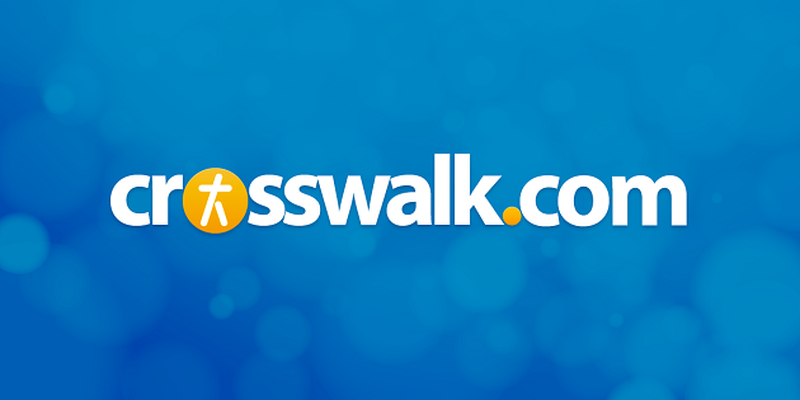 NBC affiliates in Indiana and Arkansas have become the first television stations to announce that they will not be showing the controversial debut of the new show "The Book of Daniel." Officials at the two Nexstar Broadcasting Group stations, Terre Haute's WTWO-TV and Little Rock's KARK-TV, announced that they will pre-empt the inaugural episodes of "Daniel" scheduled to air tonight.
Critics of "The Book of Daniel" have charged, based on promotions and press about the show, that the new series mocks Christianity or that it deals with religious subjects in an offensive manner. The show's main characters include Daniel Webster, a drug-addicted Episcopal priest, as well as his alcoholic wife, his homosexual son, his drug-dealing daughter, and his lesbian secretary, who has a romantic relationship with his sister-in-law.
Also, there is Daniel's Chinese adopted teenage son who is dating a female bishop's daughter, and – perhaps the most controversial character of all – a white-robed, long-haired and bearded "Jesus" who appears to Daniel and holds discussions with him, often openly challenging contemporary interpretations of church teachings. The hour-long drama, which NBC has touted as "edgy" and "challenging" is scheduled to kick off tonight with back-to-back episodes.
Last month, the Tupelo, Mississippi-based American Family Association (AFA) began calling on advertisers and broadcast affiliates to withdraw support for "The Book of Daniel." Several stations have experienced a deluge of outrage expressed in e-mail and phone protests from viewers objecting to the new series.

Public Protests, Network Affiliates React

This strong public reaction apparently played into the Terre Haute and Little Rock stations' decisions to close the book on the premiere episode of "Daniel." According to a Reuters news story, KARK-TV cited "careful consideration" of viewer feedback as the reason behind its decision not to air the program. And, according to Associated Press, WTWO stated on its website that its move to pre-empt the show was "due to emails and calls from viewers."
AFA founder and chairman Don Wildmon predicts that continued viewer protests against what many see as an offensive and sacrilegious drama will cause still more stations to get on the same page with KARK and WTWO, choosing to opt out of airing the show. "We are tired of NBC's anti-Christian bigotry," Wildmon says.
But the head of the Terre Haute station says the public outcry against "The Book of Daniel" is not the primary thing that influenced his decision to pre-empt the show. According to the Reuters report, WTWO general manager Duane Lammers says his action has less to do with the show's content and more to do with expressing his objection to what he describes as the networks' strong-arm approach to affiliates, and to the unfair and inconsistent federal oversight of broadcast indecency.
"People that watch programming now watch it either on a satellite dish or a cable," Lammers notes. "Very few people still just really, literally watch over an antenna. So for there to be this vast opportunity for programmers to put on whatever it is they want to put on with no accountability, and for me to have to face a license renewal and an FCC who is very well focused right now on obscenity and things like that – I mean, I just think those issues need to be discussed."
Ultimately, the WTWO-TV station manager contends, his decision had nothing to do with the program or with AFA's call for public protest of it. He told Associated Press that he simply does not intend to let NBC "make unilateral decisions affecting our viewers." He says the choice he made is meant to highlight a flawed system and to emphasize his contention that "there needs to be a level playing field between cable and broadcast."
However, Lammers does understand and sympathize with viewers' concerns about indecent content. "I sometimes am troubled and embarrassed by what I see," he admits, "and I think that people should have a discussion about it. My one piece of advice is that well thought out positions are always going to be responded to well. I didn't necessarily like getting 30 copies of the same e-mail, where people haven't taken time to even think out their position."
NBC is standing by "The Book of Daniel" and urging people to see it for themselves instead of judging the series by the promotions advertising it or what others have said about it. The show's executive producer, Jack Kenny, denies the series is anti-Christian and says it does not attempt to satirize Christ or Christianity in any way.
Nevertheless, pro-family audiences are likely to remain skeptical. AFA media researcher Ed Vitagliano promises his organization will be monitoring "The Book of Daniel" closely, reporting back to the AFA supporters on its content, and holding advertisers accountable if it does turn out to be "yet one more show that's going to dog the Christian faith."
© 2006 AgapePress.  All rights reserved.  Used with permission.