9 New Faith-Based Movies You'll Want to Watch This Fall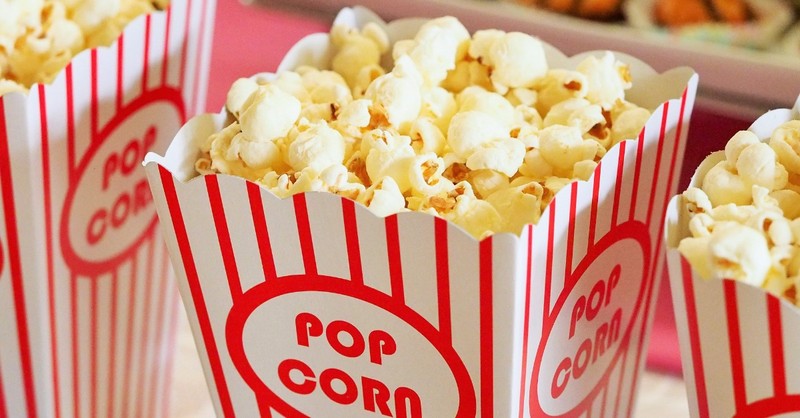 The pandemic killed the summer movie season, but fall is looking far more promising.
In fact, for fans of Christian and inspirational movies, the next four months will be similar to the pre-coronavirus days, with at least nine faith-based films releasing to home digital platforms and in theaters. (Yes, theaters!)  
The lineup includes a film made by the Erwin Brothers, another film starring an Academy Award winner, and a documentary about a Holocaust survivor.  
Here are nine new Christian and inspirational movies you'll want to watch this fall:
Photo courtesy: Pixabay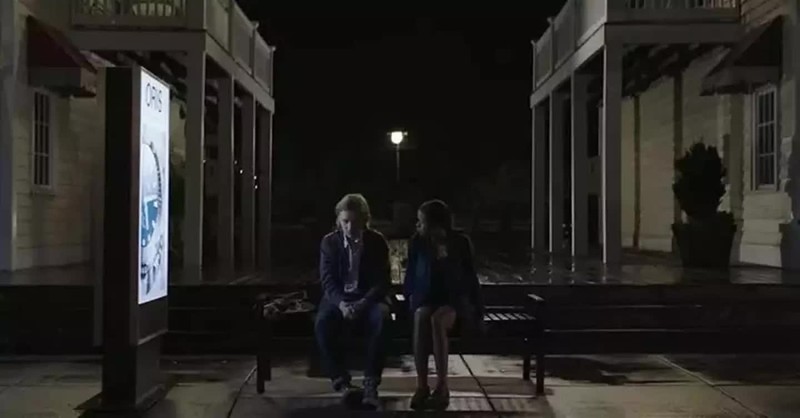 1. Words on Bathroom Walls (Theaters: Aug. 21)
A witty teenage student is diagnosed with a mental illness and learns to face the future thanks to support from his family, his Catholic high school priest, and his girlfriend. The film stars Charlie Plummer (All the Money in the World), Taylor Russell (Waves) and Andy Garcia (Godfather Part III, The Untouchables). Due to strong language, this one is not for children. Rated PG-13 for mature thematic content involving mental illness, some sexual references, strong language and smoking.
Photo courtesy: ©Roadside Attractions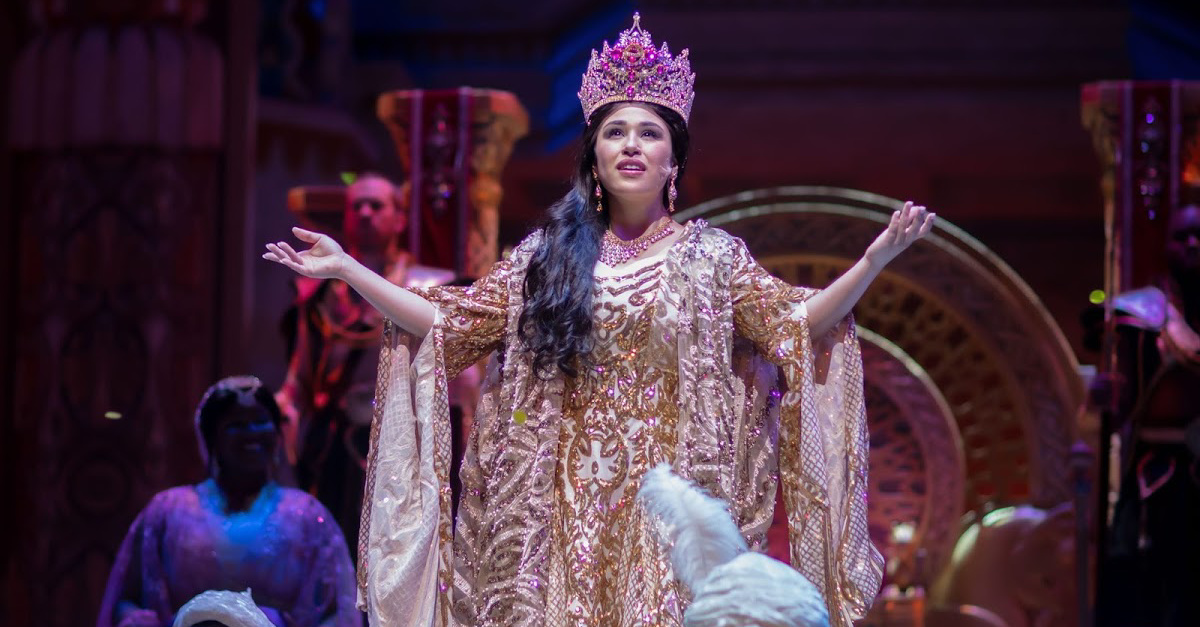 2. Queen Esther (Streaming: Sept. 4, 5, 6)
It's the first-ever live broadcast of a Sight & Sound Theatres production. Queen Esther is a Broadway-like musical that tells the story of the courageous Old Testament woman who saved her people, the Jews, by foiling an evil plan. It will be broadcast live from Lancaster, Pa., on Sight & Sound's streaming service, Sight-Sound.TV, with multiple cameras and behind-the-scenes interviews. It's entertaining, gripping and inspiring. The Sept. 4 production will take place live; the others are encores. Visit Sight-Sound.TV.
Photo courtesy: ©Sight & Sound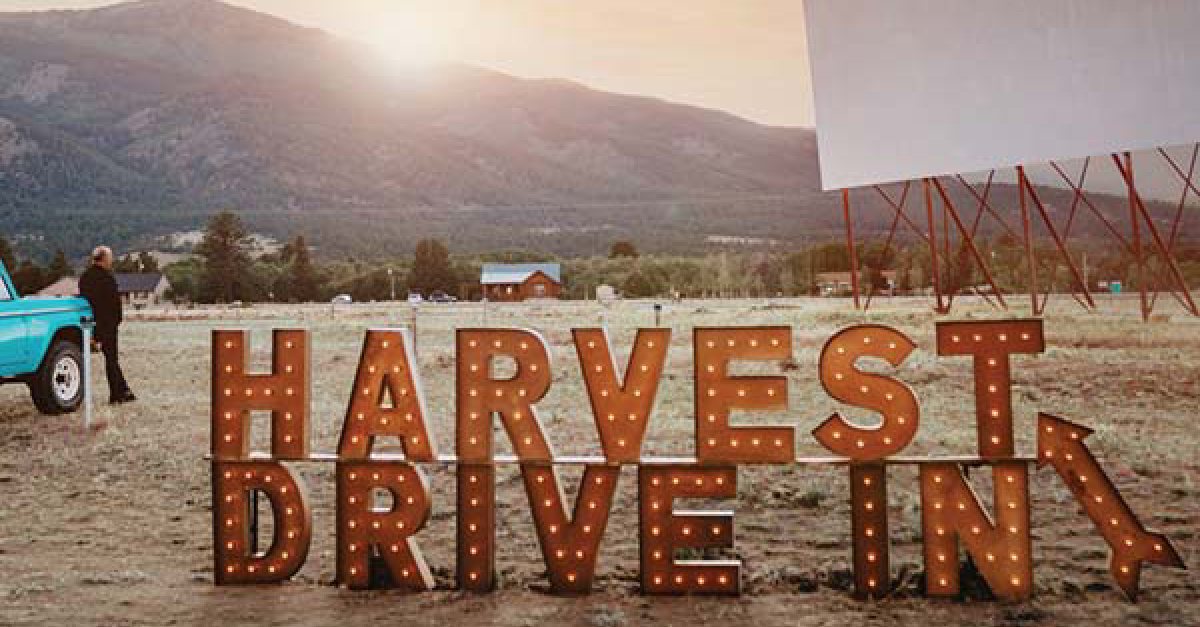 3. A Rush of Hope (Streaming: Sept. 4-7)
On Labor Day Weekend, this "cinematic crusade" featuring Greg Laurie and others will stream on Harvest.org and Harvest's Facebook page, delivering the gospel in an "artistic way," according to its website. "What is the meaning of my life, and what happens after I die? There are answers to these questions," Laurie says in the trailer. It will feature music from For King and Country, Mercy Me and Jeremy Camp, as well as movie clips from the Erwin Brothers. The same filmmakers who made I Can Only Imagine and I Still Believe are producing it. Visit Harvest.org/a-rush-of-hope.
Photo courtesy: ©Harvest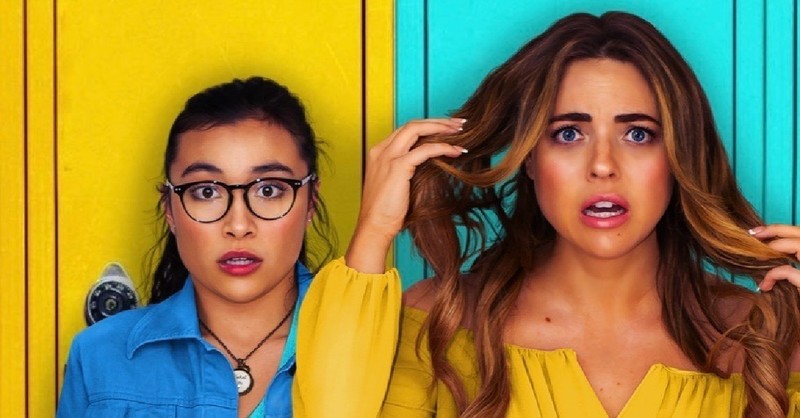 4. Switched (Digital and VOD Sept. 4; DVD Oct. 6)
This faith-based film follows the story of a bullied teenage girl, Cassandra, who prays that her rival -- a popular-but-mean girl named Katie -- would discover what it's like to walk a day in her shoes. She gets her wish when the two girls wake up one morning with their bodies switched. Executive producer Nicole Weider hopes the film helps lessen bullying: "Switched has the power to change people's lives and give perspective to students who are struggling with bullying and comparison in school." Visit SwitchedMovie.com.
Photo courtesy: ©Vertical Entertainment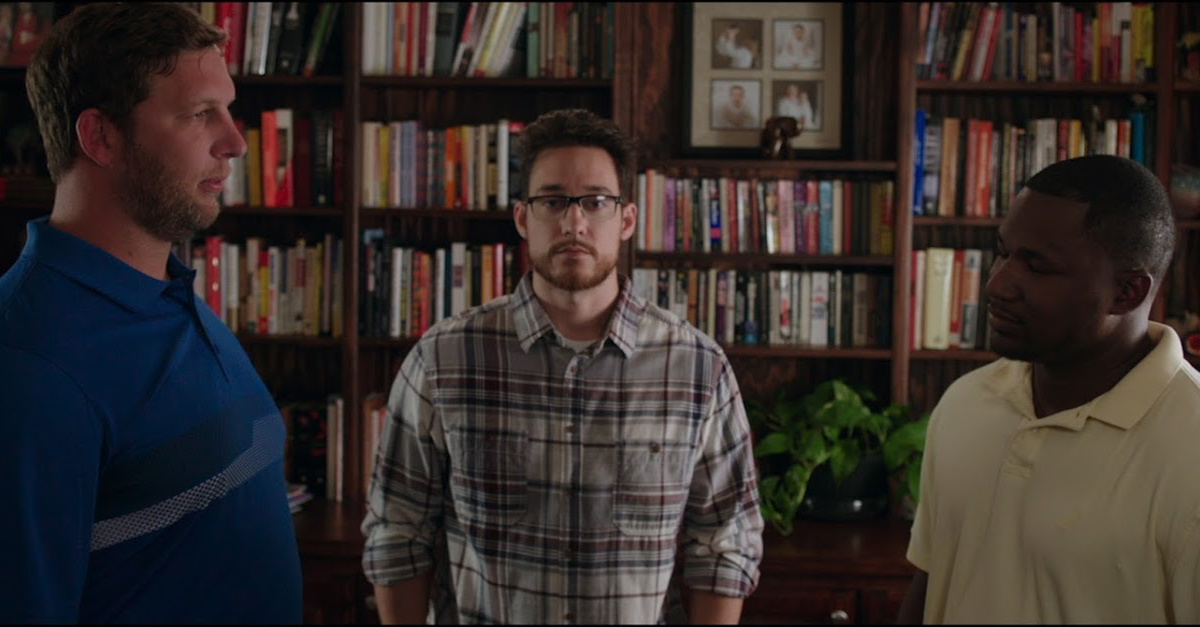 5. Small Group the Movie (Digital and DVD, Oct. 6)
This faith-based comedy follows a fictional filmmaker, R. Scott Cooper, who moves his family to Georgia with the goal of making a film about the dwindling influence of Christianity in America. He and his wife then infiltrate a small group Bible study in order to uncover hypocrisy, only to befriend Christians who are doing their best to live out Christ's commands. Rated PG-13 for thematic material including brief violence and drug references. Visit SmallGroupMovie.com.
Photo courtesy: ©Limesoda films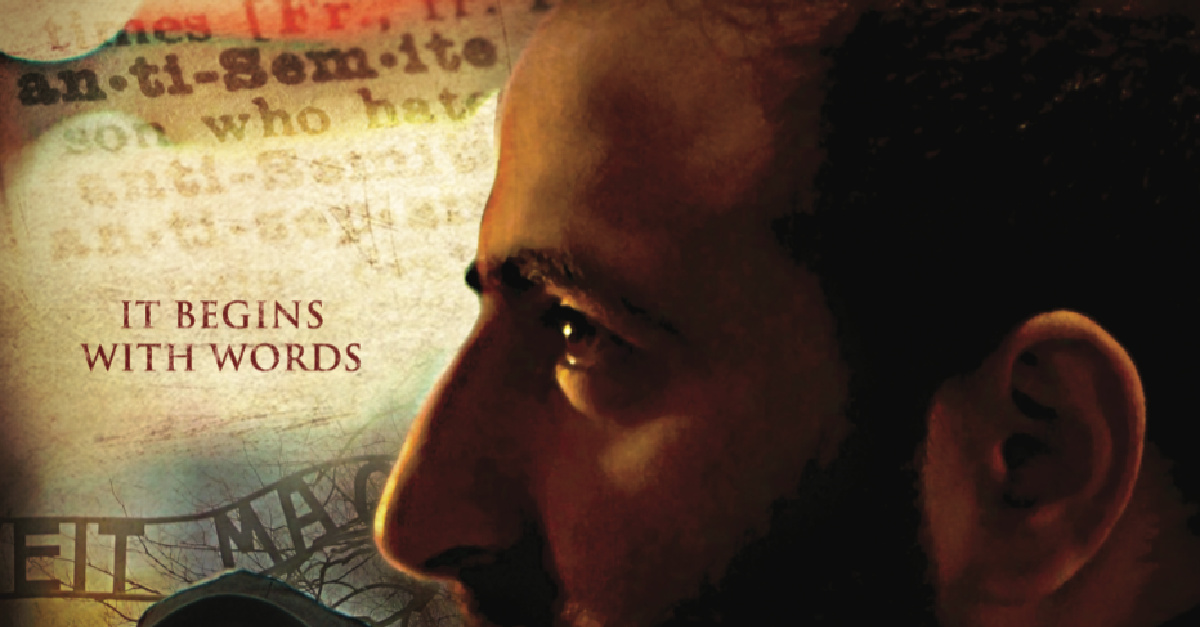 6. Never Again (Theaters: Oct. 13 and 15)
This feature-length documentary examines the modern rise of anti-Semitism through the eyes of a Holocaust survivor, Irving Roth, and a formerly radicalized anti-Semite, Kasim Hafeez. Kasim flew to Israel expecting to hate the Jewish people but instead discovered a multi-religious society he learned to love. Eventually, Kasim met Roth, a survivor of World War II concentration camps in Auschwitz and Buchenwald. Never Again is in theaters for two nights only: Oct. 13 and 15.
Photo courtesy: ©ReelWorks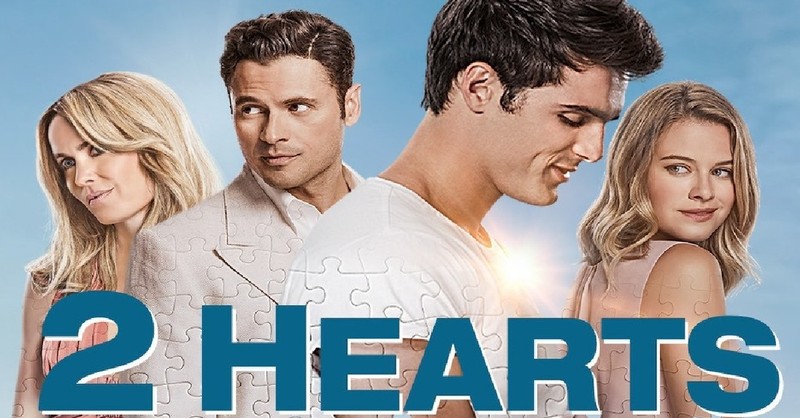 7. 2 Hearts (Theaters: Oct. 16)
Fate brings together two couples living in different locations and in different decades after a tragedy strikes. 2 Hearts is an inspiring romantic film starring well-known talent, including Jacob Elordi (The Kissing Booth, Deep Water), Tiera Skovbye (Riverdale, Once Upon a Time) Adan Canto (Designated Survivor) and Radha Mitchell (The Shack). It was inspired by a true story. Leslie Bacardi, who, along with husband Jorge, inspired the film, said, "We wanted to share our story about the amazing, miraculous way life can unfold, even in the toughest of circumstances, which seems so appropriate for these times." Rated PG-13 for brief strong language.
Photo courtesy: ©Silver Lion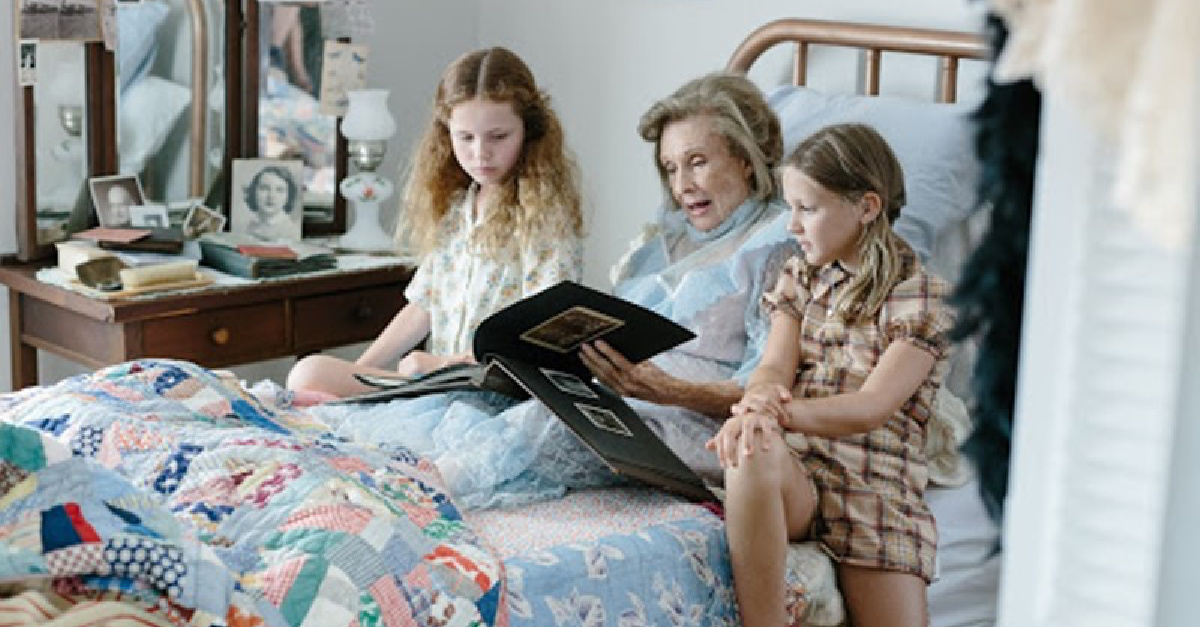 8. When We Last Spoke (Theaters: Oct. 27 and 29)
Sisters Juliet and Evangeline are left to live with their grandparents after their father goes off to war in Vietnam and their mother pursues a singing career. The family, though, comes together to overcome heartache and learn about forgiveness and love. It is based on a book by Marci Henna and stars Corbin Bernsen (L.A. Law), Melissa Gilbert (Little House on the Prairie) and Academy Award winner Cloris Leachman (The Last Picture Show). Producer Rick Eldridge (The Ultimate Gift) calls it a "warm-hearted story that follows the life of a funny, quirky family who have experienced their fair share of trials." It will be in theaters only two nights: Oct. 27 and 29. Visit WhenWeLastSpoke.com.
Photo courtesy: ©ReelWorks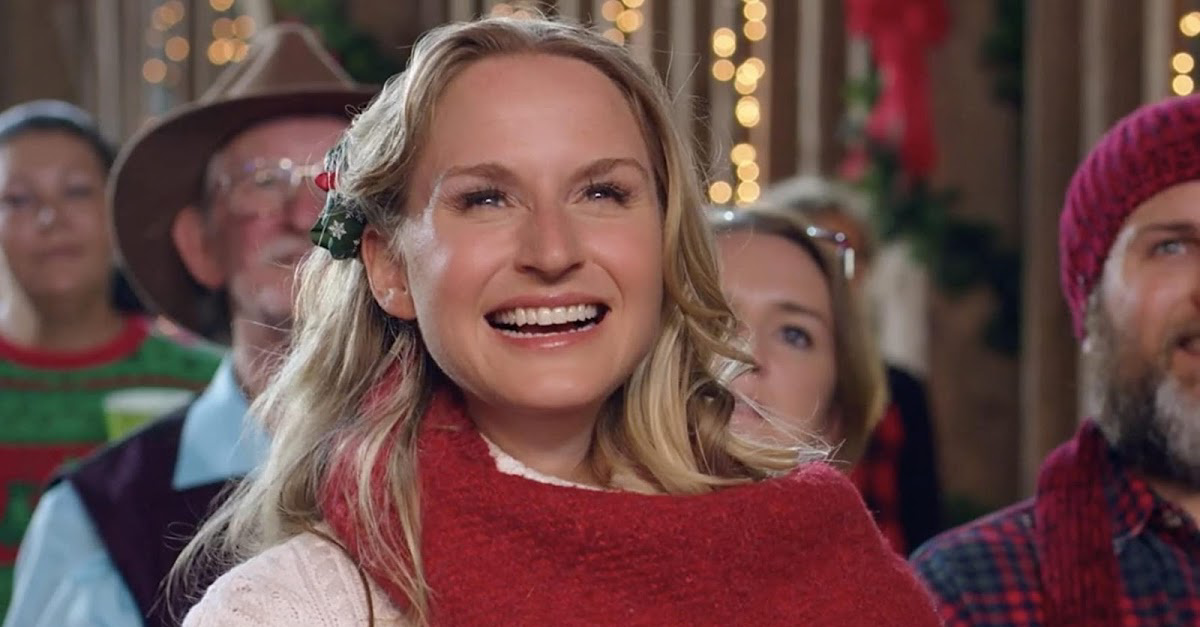 9. The Farmer and the Belle: Saving Santaland (DVD, Nov. 17)
This Christian romantic comedy follows a New York City model who visits her small hometown for the holidays and falls in love with a pig farmer, who happens to be her childhood pen pal. She helps save the town's Santaland, too. The film is based on a true story and designed to be the first part in a franchise. It also delivers a biblical message: True beauty is found within. Visit TheFarmerandtheBelle.net.
Photo courtesy: ©Vision Films
---