"Phantom of the Opera" Offers Phantastic Legacy to Masses
Annabelle Robertson

Entertainment Critic

2005

7 Jan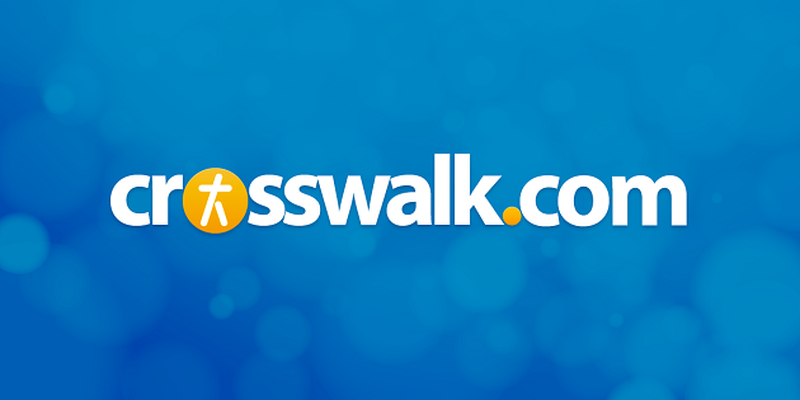 Release Date: January 21, 2005 (limited 12/22/04)
Rating: PG-13 (for brief violent images)
Genre: Musical/Drama/Romance
Run Time: 2 hrs. 23 min.
Director: Joel Schumacher
Actors: Gerard Butler, Emily Rossum, Patrick Wilson, Miranda Richardson, Minnie Driver
After 15 years in the making, Andrew Lloyd Webber's "Phantom of the Opera" has finally been brought to screen. And for this "phan," the film version is sheer delight.
It's 1917, and through the gritty lens of black and white film, we watch as an elegant older woman nods to an elderly viscount in a wheelchair. The two have come to the Paris Opera House to bid on the historic contents of the building, which has fallen into disrepair. All of the items are sold for a pittance, until the auctioneer unveils his pièce de resistance – the magnificent crystal chandelier that once illuminated the old theatre. As they watch, the chandelier hoists itself into the air, where each of its candles suddenly burst into flames, thrusting us back to 1870.
La Carlotta (Minnie Driver) is a volatile diva who can't sing a note, but when she quits the show yet again, the theatre's new managers (Simon Callow and Ciaran Hinds) are beside themselves. Ballet mistress Madame Giry (Miranda Richardson) knows exactly what to do, however. She suggests they cast Christine Daae (Emily Rossum) in the lead. Although Christine is a mere chorus girl, Madame Giry informs them that she has been taking voice lessons from a genius.
With no other choice, the managers agree, but they need not fear, for Christine's performance awes audiences. The opera's new patron, wealthy Viscount Raoul de Chagny (Patrick Wilson), is also enthralled. He and Christine were childhood friends, but now they're grown up and can't stop thinking about each other. But when Christine goes to thank the "Angel of Music," her mysterious muse that she believes is the voice of her dead father, she is spirited away into the bowels of the opera house. There, she finally meets the phantom of the opera house – a musical genius who wants Christine as his lover.
The phantom allows Christine to return above ground, but insists that she star in his production. When the managers refuse, the phantom takes deadly action. Meanwhile, Christine has fallen in love with Raoul. However, the phantom isn't ready to give her up yet, so he convinces Raoul to stage his musical, 'Don Juan,' with him – and Christine – in the lead.
It's the rare film critic who will have seen a "Phantom" stage show, much less one in London or New York. Moreover, not everyone appreciates musicals, so I expect the reviews of this film to be very mixed. But no matter where you stand, you can't help but be impressed. "Phantom of the Opera" is the largest grossing stage or screen production in the world, with more than 65,000 performances staged for more than 80 million people in 18 countries. The production has earned more than 50 major awards and garnered more than $3.2 billion in box office receipts, since its debut in London's West End at Her Majesty's Theatre in 1986.
I've seen the London stage production, and even had the honor of watching the amazing Michael Crawford and Sarah Brightman (who was married to Lloyd Webber at the time). And, while the Scottish Butler (last seen in "Laura Croft Tomb Raider: The Cradle of Life) definitely isn't Crawford, he nevertheless gives a winsome performance and hits all the right notes. It's even more impressive when you realize that Butler had to learn to sing for the part. His character isn't as dark as the phantom of the stage show, but that phantom isn't as ominous as the one in the book (by the same name, written in French in 1911, by Gaston Leroux), which inspired Lloyd Webber.
Part of the sympathy we feel for this phantom comes from the addition of a flashback to his childhood, where we witness the understandable source of his distress (as well as his friendship with the ballet mistress). As a result, this phantom is intriguing and beguiling, and his lair, though located deep underground and surrounded by murky water, is lit with far too many candles to appear more than a tad sinister. But it works, and it helps us appreciate why the innocent Christine is so mesmerized by a murderer – an important plot point.
Rossum ("The Day After Tomorrow"), who was 16 when the film was shot, seems born for the role of Christine. She trained from the age of 7 at the Metropolitan Opera in New York and has a beautiful voice that only gets better as the film progresses, as it should. She projects just the right amount of naïveté, without a trace of melodrama – not an easy task in a Gothic love story – and will no doubt become a huge star as a result of this film.
As Raoul, Wilson is at a huge disadvantage, as all Raouls are, because he is pitted against the powerful, dominant character of the phantom. But Wilson pulls his Raoul off well, and he has a good voice. Schumacher's sword fight, which is not in the original production, certainly helps to make him appear less wimpy. In the end, you feel as if Christine must chose between a bad boy genius – albeit one with some nasty physical and emotional scarring – and a wealthy, handsome royal. Hmmm. Life in the dungeon with the brilliant phantom or the sprawling mansion with Mr. Nice Guy – what a tossup!
At 75, Joel Schumacher ("Veronica Guerin," "Phone Booth") has directed both good films and bad. And while he was clearly limited by Lloyd Webber's dictate to follow the musical if not slavishly, then at least very closely, Schumacher deserves accolades. He has coaxed excellent performances from his actors and made additions – not the least of which is the 1917 frame, which serves as a both an introduction and an epilogue – that actually improve the story. And he definitely knows how to transform a woman's bare shoulders and a man's open shirt into some serious va-va-voom.
No one will deny that the costumes, the sets and the makeup are Oscar winning – many times over. But even without the visual extravaganza, this film is definitely the second-best of the year, after "The Passion of the Christ." Unfortunately, Martin Scorsese is well overdue for his golden idol, so he's probably the director that will take it home, for his good-but-not-nearly-as-brilliant "The Aviator."
Whether you're a novice, a theatrical connoisseur or a true "phan" (as those who adore the musical have dubbed themselves), you're likely to agree that Schumacher's "Phantom" offers a phantastic legacy, now available to the masses.

AUDIENCE: Mature adolescents and adults
OBJECTIONABLE CONTENT:
Drugs/Alcohol Content: Various people drink wine/beer/champagne, once from a shoe; characters smoke cigars and pipe.
Language/Profanity: Less than half a dozen mild obscenities and several profanities (mostly "OMG");
Sexual Content/Nudity: Scantily-clad female characters in several scenes (including much cleavage); characters kiss/embrace/caress suggestively; several songs contain sexual allusions (but not innuendo); various statues with bare breasts and buttocks; rear male nudity when male character "moons" another; various actors/stagehands make rude (but not lewd) sexual gestures; brief dialogue exchange between two characters about "lust of the flesh."
Violence: Phantom kidnaps a willing victim and takes her underground to his lair; phantom and love interest fight a dual with swords, where one is injured; background painting depicting a severed head; woman slaps a young girl for gossiping; man pushes young woman to floor in anger; child is physically abused by kidnappers, then escapes and strangles his tormentor; man commits murder by chasing his victim then allowing him to be strangled; man knocks another man unconscious; man falls and is trapped underwater and must fight for his life; man ties up another man, seemingly to kill him, but does not.