Q&A with "College Road Trip" Actor Donny Osmond
Christa Banister

Crosswalk.com Contributing Writer

2008

7 Mar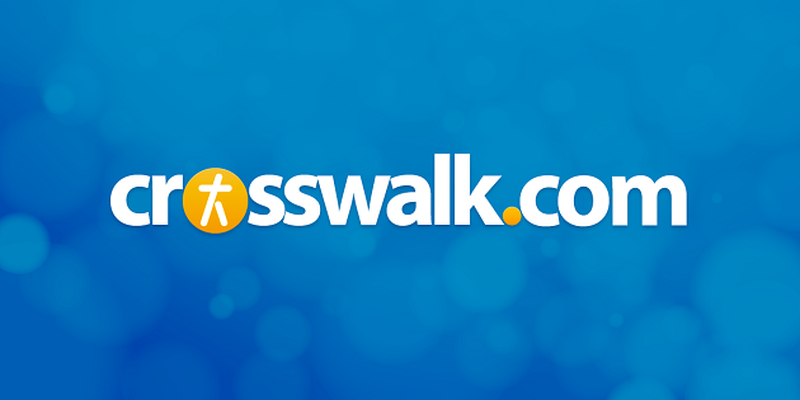 Back in the early '70s, Donny Osmond was basically the Miley Cyrus of his day. With positively swoon-worthy songs like "Puppy Love" and "Go Away Little Girl" and later, a successful variety show with his sister Marie, it didn't seem like there was much the squeaky-clean entertainer could do wrong.
And unlike the teen idols who show up on reality programming like VH1's Celebrity Rehab these days, Osmond still manages to score a variety of respectable gigs including filling in for Pat O'Brien as the host of celebrity news show The Insider and a role in the new Disney family flick College Road Trip. Of course, many will remember him for his turn in Joseph and the Amazing Technicolor Dreamcoat on Broadway.
Now as we catch up with Osmond in the middle of a string of promotional interviews, his "4,000th of the day" he said jokingly, we discover how the father of five sons (and new grandfather) finds balance in the midst of the busyness. ...
Crosswalk.com: So how did you end up landing the part in College Road Trip?
Donny Osmond: It was one of those flukey things. I was doing a tour, and I had about a two-week window, and my manager called and said they really wanted me to do a small cameo. And I thought, What a great opportunity to take my little boy on a—no pun intended—road trip. Then the role ending up being far more than what I thought.
CW: Yeah, you definitely get to sing a lot!
Osmond: Yeah, show tunes! I'm not singing very well, mind you.
CW: But you looked like you were having fun anyway.
Osmond: I had an absolute blast.
CW: You have five sons. Did you find yourself being overprotective as a father like Martin Lawrence's character was in the movie?
Osmond: Yeah. But after the first two, you sort of figure it out and let them grow up.
CW: Your character in the film is this dorky dad who has no idea of how over the top he really is. Any resemblance of that in real life?
Osmond: I really hope not! (laughs) I don't think so.
CW: How was it working with Martin Lawrence?
Osmond: It was great. Oddly enough, when we rehearsed a scene, he was nowhere to be found. Then just before the scene would roll, he'd pop out and take the scene to a whole new level.
CW: So he was off somewhere improvising?
Osmond: A lot of these lines were improvised, which is always great in this kind of film.
CW: Unlike a lot of teen stars whose careers are over before they hit 21, you've managed to keep things going. What do you think the secret has been to staying busy?
Osmond: It's a difficult transition, but I think if you can hang in there, it all comes back. What's interesting is because as your core audience starts to grow up, it suddenly becomes very uncool to you for a period of time that you liked doing what you did. But then you grow up and get comfortable with who you are and embrace the past. So if you can stay busy and constantly have some presence in the marketplace and make sure it's good, it'll come back.
CW: Tell me about your next plans in the works. Rumor has it, there's a Vegas show coming?
Osmond: Well, Marie and I decided to get the whole Donny and Marie routine back together. It'll be the first time in 30 years that Marie and I have done a long stint in Vegas. We thought the timing just really feels good right now in the wake of her huge success in Dancing with the Stars. You know there's going be a lot of dancing, and everyone knows that I'm a better dancer than Marie. (laughs) But it's going to be good.
CW: In Hollywood it's rare for people to be married to the same person for so many years. What are your secrets to a successful marriage?
Osmond: We kind of have a saying in our home that if my wife and I have an argument, then she's right. That keeps a marriage together. We all know that women rule the planet.
CW: With such a busy schedule, how do you find that family balance?
Osmond: That's the word, that's the key: balance. You have to find balance in all you do. It's so easy to lose track of the important things in life and let show business and busy work get in the way. But you have to realize the most important thing in your life is your family. The curtain will come down eventually, and the show business thing is a roller coaster ride anyway. The thing that evens it out for me is a stable home life. You want to protect it as much as you can.
CW: So that's why it has to feel good to do a movie like you just did.
Osmond: Absolutely. That's why I did it. I mean, c'mon, I'm not an actor, I'm a singer. That's pretty evident with my lack of acting skills. But it was fun to do this movie and a great opportunity to appeal to such a broad base. It's interesting because when you look at it, the demographics that know who I am are parents, teenagers—even the little kids who saw me in Joseph and the Technicolor Dreamcoat. They know me from different things. And by doing a movie like this, every age group has a memory of Donny Osmond specific to their generation. So I'm very fortunate in that respect.


Starring Donny Osmond, Martin Lawrence and Raven Symone, Walt Disney Pictures' College Road Trip opens in theaters nationwide on Friday, March 7, 2008.

Click here for a full review.