4 Reasons to Watch Emanuel, the Grace-Filled Film about the Charleston Church Shooting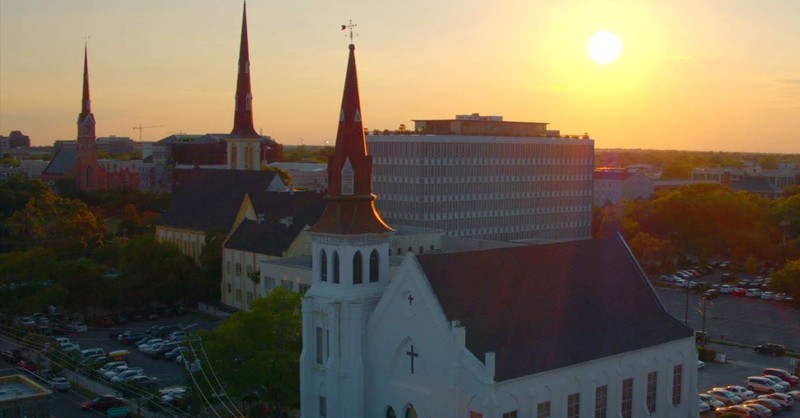 The 21-year-old white supremacist who shot and killed nine African-American churchgoers in Charleston, S.C., in 2015 wanted to start a race war.
Instead, he sparked a movement by the victims' family members focused on forgiveness – first in the courtroom, then in a book, and now in a new movie.
The film Emanuel will show in theaters two nights only (June 17 and 19), telling the stories of the family members who forgave the shooter and helped heal a nation.
Brian Ivie, who also made The Drop Box (2015), directed it.
It includes interviews with survivors, family members, local leaders and historians.
Here are four reasons you should watch it:
Photo courtesy: Unanimous Media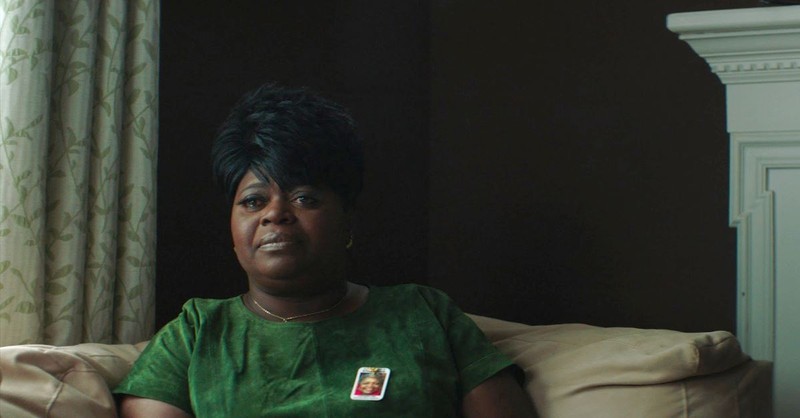 1. It Displays the Power of Forgiveness
Barely 48 hours after the shootings, the victims' family members were allowed to confront the shooter during a bond hearing. Their statements – which were not pre-planned – displayed the power of the gospel. They also helped calm racial divisions. 
"I forgive you," Nadine Collier, the daughter of victim Ethel Lance, said through tears.
Other family members echoed her comment.  
"I forgive you and my family forgives you," Anthony Thompson, the husband of victim Myra Thompson, said. "But we would like for you to take this opportunity to repent, confess. Give your life to the one who matters the most – Christ. He can change you."
Thompson later wrote a book, Called to Forgive.
Some observers said the family members were forgiving the shooter too soon. Others said their statements displayed weakness. Still, others said the shooter shouldn't be forgiven at all.
Ivie, the director, told Crosswalk the family members were displaying forgiveness "in a way that I had never really seen outside of the Bible."
Some family members opposed the shooter receiving the death penalty, in hopes he would live long enough to repent and change his life.
Photo courtesy: Unanimous Media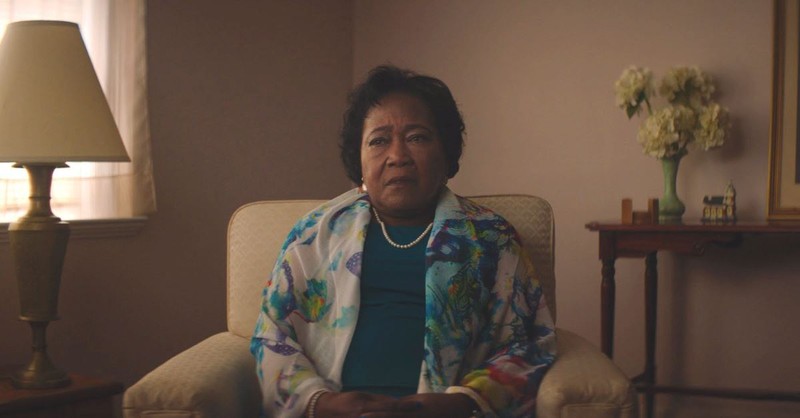 2. It's Authentic
The family members who forgave the shooter received the most media attention. But other family members still haven't forgiven him. Their stories are in Emanuel, too. 
It's a wise inclusion in the movie. 
Yes, forgiveness is powerful. Yes, forgiveness is biblical. Yes, forgiveness is commanded by God. But forgiveness isn't always easy.   
Ivie said he wanted the movie to include both sides of the story. 
"We're frail beings," Ivie said. "You could say, 'What would Jesus do?' ... but I'm not Jesus. I'm a mess. I need God's grace in my life, every day." 
Too many Christian films, he said, "don't feel authentic." 
"I think the reason for that is because they're trying to tie everything up in a bow. And that's just not how life actually is. I mean, we have hope, we have an eternal hope. But at the same time, we live in the already-not yet," he said, referencing the belief that Christians are already experiencing the kingdom of God, although it has "not yet" reached its fullness.  
"There are still shootings. There are still bad things happening all the time," he said. 
"I'm hoping that the film makes people feel like they can have the conversation and the dialogue" instead of feeling like they're "expected to be perfect."
Photo courtesy: Unanimous Media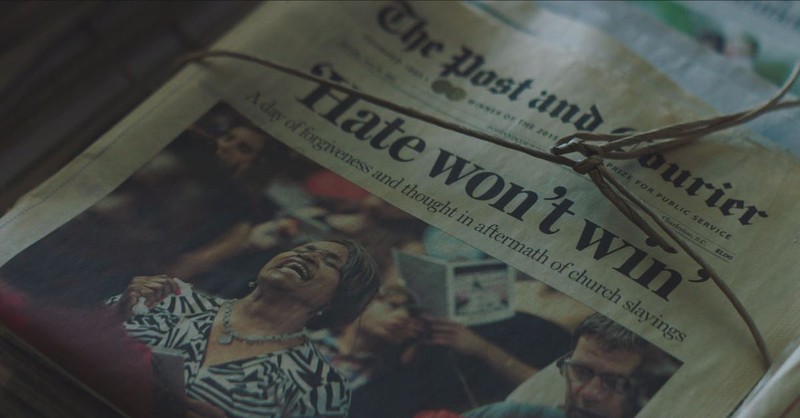 3. It Shows Us a Better Way Forward
Eighty percent of Americans say the country is "divided," according to a 2018 NBC News/Wall Street Journal poll. Ninety percent say these divisions are a "serious problem." 
But are we as divided as the shooter wanted us to be? Or are these divisions more superficial, driven by TV talking heads and social media platforms that highlight our few differences rather than our many similarities?  
Emanuel forces us to ask: If the family members can forgive a murderer who killed someone they loved, then why are we holding grudges and displaying hate against people for far less offenses?  
Emanuel also forces us to examine the source of forgiveness. The victims were Christians. 
"The film's called Emanuel because I wanted people to see that God was near to the brokenhearted in this situation," Ivie said, referencing the Hebrew meaning for Emanuel: "God with us."
"That is the heartbeat of the film."
Photo courtesy: Unanimous Media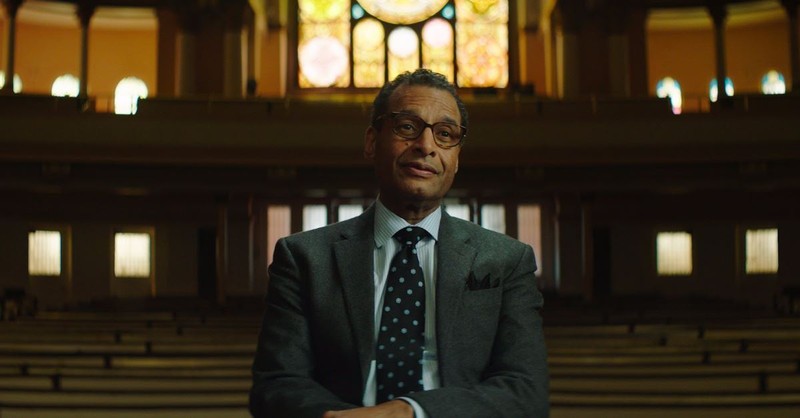 4. It Is Stephen Curry's 2nd Movie
The NBA star and Golden Star Warriors' guard – who is known for his Christian faith – is the executive producer. His first movie as executive producer was the hit faith-based film Breakthrough, which grossed more than $40 million on a $14 million production budget. 
Curry and the other 10 producers of Emanuel pledged to donate their proceeds to the victims' families and survivors. Oscar-winning actress Viola Davis (Fences, The Help) is another executive producer. 
It won't be the last film with Curry's name on it. Last year his production company, Unanimous Media, formed a partnership with Sony to produce family-friendly content. Emanuel is a Unanimous film. 
"Stephen played a major role in the marketing and promotion of the film, raising money for the families and in securing partners," Curry's business partner, Jeron Smith, told CBS Sports. "The power of Stephen's brand is incredibly strong, and he brings a ton of value to partners because of the size of his platform and how he transcends the world of sport."
For more information, visit EmanuelMovie.com.
Content warnings: Emanuel is unrated. It contains discussion of the shooting. It has minimal language ("b--ch," said during footage from a protest). 
Michael Foust is a freelance writer. Visit his blog, MichaelFoust.com.
Photo courtesy: Unanimous Media
---