10 Romantic Movies with a Deeper Meaning of Love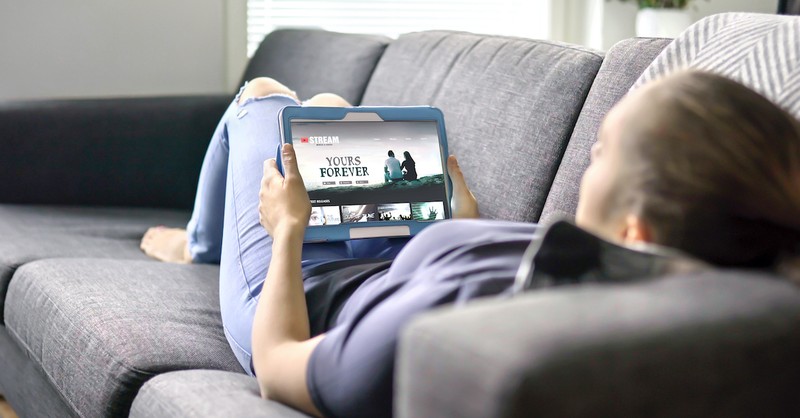 Some may call them "guilty pleasures"; others may proudly tell you their favorites and why. It doesn't matter the age, sex, race, or even heritage. Romantic movies can grab at our heartstrings with their emotional characters, picturesque settings, and passionate storylines. It's no wonder that people would be drawn to romantic movies, for we were lovingly created by a God who isn't shy about expressing His love to us. We were created in His image (Gen. 1:27) and because of this, we are His children covered with His love (1 John 3:1).
However, if we were to look past the "fluff" of romantic movies, we might see there are messages of love hidden within the folds of beloved romantic classics. The following ten movies (available on DVD/Blu-ray and various streaming services) here may seem like they only have one message about love, but in actuality, they have bigger messages deep within that are more of the heart of the films. (Warning: spoiler alert for those who haven't seen these amazing movies!)
Photo credit:  ©GettyImages/TeroVesalainen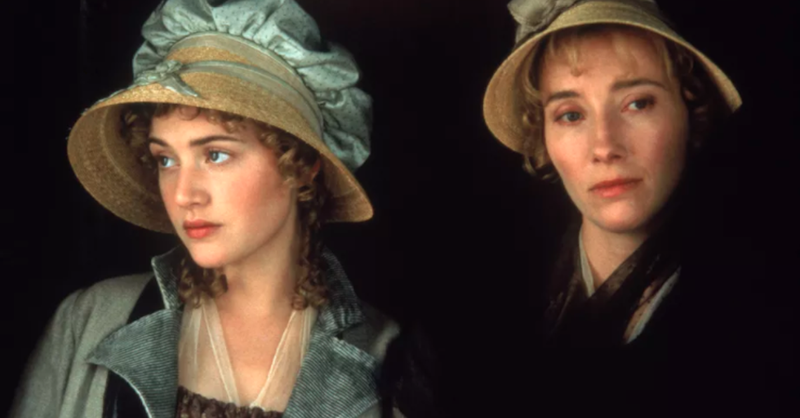 1. Sense and Sensibility
Based on the 1811 novel by beloved romance author Jane Austen, the film centers on the Dashwood family, primarily the romantic ups and downs for older sister Elinor and her younger sister Marianne. Yet what is most exemplary of love in the movie is the sisterly bond shared between Elinor and Marianne.
One pivotal scene in the film is when Marianne becomes seriously ill and may not make it through the night. Elinor breaks down in tears as she tells comatose Marianne that she cannot keep living if she isn't by her side. This is meaningful because throughout the film, Marianne criticizes Elinor for not exposing her true emotions to anyone; it's only when Marianne is on her death bed that Elinor finally breaks her walls down and displays her true emotions, also revealing them later to the man she loves.
Christians can learn from this by seeing that it's okay to show how you feel inside, especially to your family, because keeping emotions hidden lessens the connection you can make with others, and revealing them will strengthen the bond you have.
Rated: PG
Released: 1995
Length: 2h 20m
Streaming: Hulu with Starz Add-On, available to rent on Amazon Prime Video, YouTube, and Google Play
Photo credit: ©ColumbiaPictures-MirageEnterprises/Vox.com

2. Sleepless in Seattle
This quirky film, starring Tom Hanks and Meg Ryan, has a young boy in Seattle, Jonah, calling a radio station to find his widower dad, Sam, a new wife. A woman in Baltimore, Annie, hears the program and writes a letter to Sam and Jonah, wanting to meet in New York City on Valentine's Day.
This film goes deep into dealing with the pain of losing your spouse and when you need to move forward and love again. This message centers on Jonah, children in general, who know adults better than they know themselves and knows when it is time to get back to living again. Jonah could tell Sam is hesitant to fall in love again and loves his dad so much to know that he needs help to move forward again. Jonah's plan also reveals to Sam that he had let memories of his late wife take away moments of living with his son now, presenting the message of not letting grief hinder you from living and loving those around you again.
Rated: PG
Released: 1993
Length: 1hr 45m
Streaming: Hulu with ShowTime Add-On, available to rent on Amazon Prime Video, YouTube, Google Play
Photo credit: ©Tri-StarPictures/Hollywoodreporter.com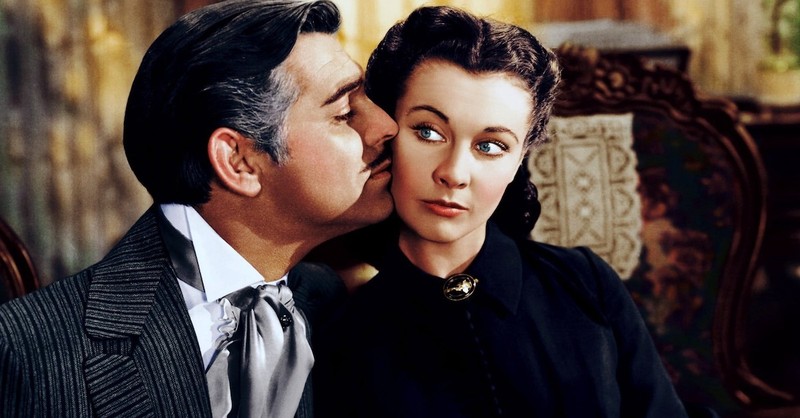 3. Gone with the Wind
One of the sweeping classics from the Golden Age of film, Gone with the Wind is set in Georgia during the Civil War, as pampered Scarlett O'Hara (Vivien Leigh) pines for one man while swept up into a volatile marriage with the handsome Rhett Butler (Clark Gable).
The message of love for Christians here is seeing marriage as a covenant that you make with someone else, where you are willing to sacrifice for that person and are committed to making the relationship grow. Rhett begins to realize that Scarlett is never going to get over former flame Ashley, so he decides to move on with his life. Scarlett asks him what will she do if he leaves, to which he utters his famous reply, "Frankly, Scarlett, I don't give a d—n," to show her selfish needs aren't of concern to him anymore.
Marriage is one that as you bloom in marriage to one another, needs for self are replaced with needs for each other and growing closer to each other and God.
Rated: G
Released: 1939
Length: 3h 58m
Streaming: Available to rent on Amazon Prime Video, YouTube, iTunes, Google Play
Photo credit: ©Metro-Goldwyn-Mayer/Google.com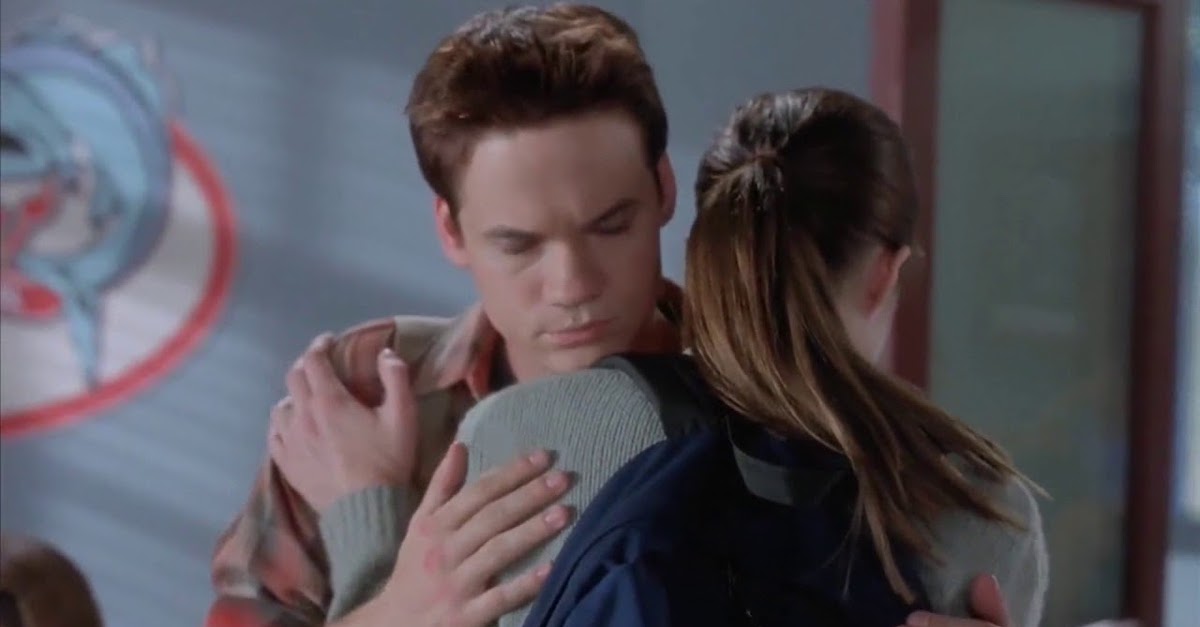 4. A Walk to Remember
A memorable tearjerker from author Nicholas Sparks, this movie follows the budding relationship between troubled teen Landon (Shane West) and strong, hopeful Jamie (Mandy Moore), who are brought together when Landon has to volunteer for service projects after getting in trouble with the law. Throughout the course of the movie, Jamie shows her Christian faith to Landon and gives him hope in himself and God, as both fall in love deeply. However, it is revealed that Jamie has terminal cancer and the two only have a precious few months together before she passes away.
The message of love here is in spite of knowing her death is near, Jamie is unafraid to openly love and encourage Landon to believe the same within himself, which he continues doing after she is gone. As Christians, we need to love those around us, even the troubled ones, because God sees more in all of us than we see in ourselves.
Rated: PG
Released: 2002
Length: 1hr 42m
Streaming: Available to rent on Amazon Prime Video, YouTube, iTunes, Google Play
Photo credit: ©WarnerBros./YouTube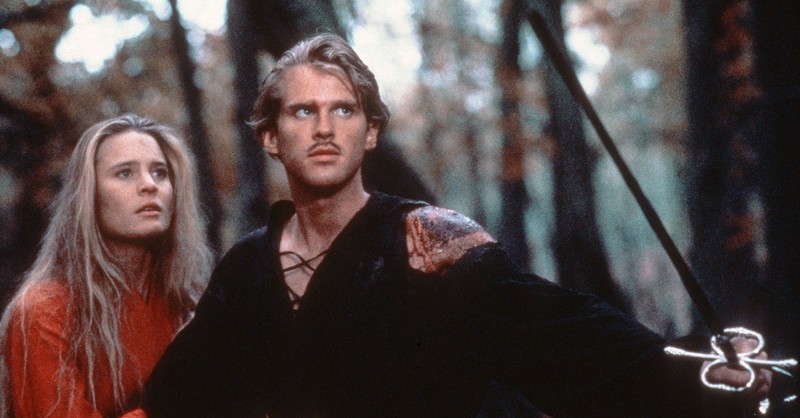 5. The Princess Bride
Yes, who can forget the love shared by Princess Buttercup (Robin Wright) and Wesley (Cary Elwes), set in Medieval Europe. However, the film's stronger message of love is that of friendship, which is displayed through the motley friendship shared between a vendetta-filled swordsman Inigo Montoya (Mandy Patinkin) and soulful giant Fezzik (Andre the Giant).
Both bullied by their obnoxious boss Vizzini (Wallace Shawn), they form an unbreakable bond where both believe in each other's abilities as only true friends do. Inigo teaches Fezzik rhymes to grow his intelligence while Fezzik nurses Inigo back to health after a drinking binge.
Their friendship encourages them to help Wesley come back to life (in a way) and rescue Buttercup from Prince Humperdinck, forming a tight bond of friendship between the four. The love of friends inspires us to new heights, to take good risks, and to believe in ourselves when others don't.
Rated: PG
Released: 1987
Length: 1h 38m
Streaming: Available to rent on Amazon Prime Video, available for purchase on YouTube, iTunes, and Google Play
Photo credit: ©20thCenturyFox/People.com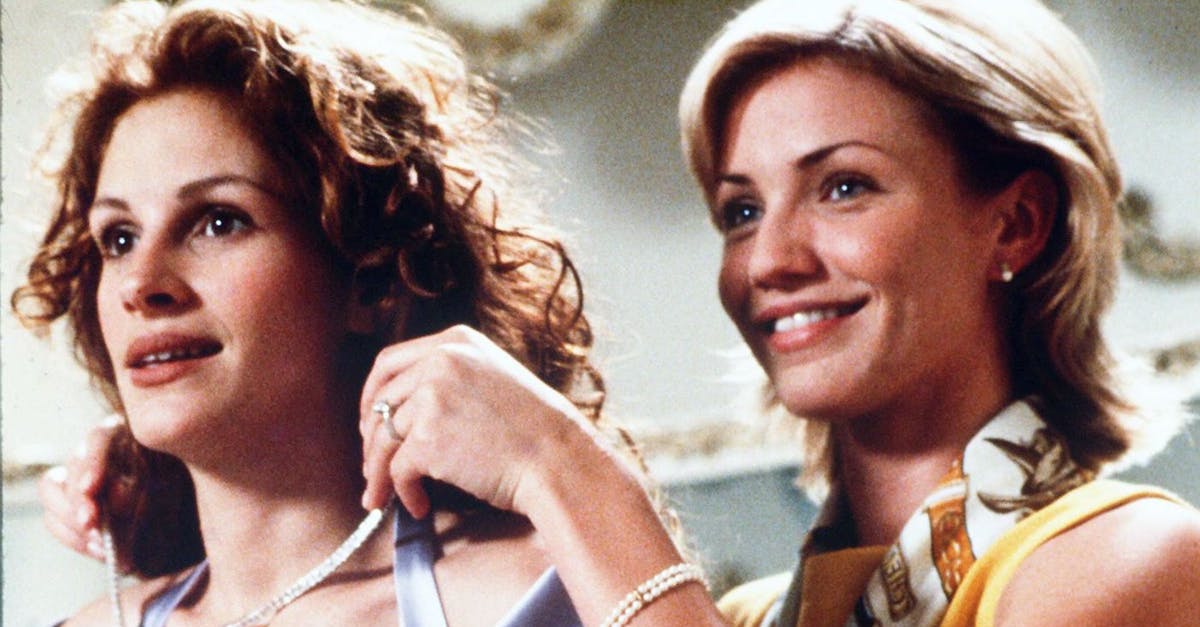 6. My Best Friend's Wedding
Some may question why this movie is on the list, due to some questionable content in the story. However, there is an underlying message of love that Christians can take from this movie.
In the film, New Yorker Julianne (Julia Roberts) finds out her best friend, Michael (Dermot Mulroney) is getting married, suddenly, to young college student Kimmy (Cameron Diaz). Though they ended their short-lived romance, Julianne always believed Michael would be the one for her and spends most of the movie trying to break up Michael and Kimmy.
When she does, she feels the guilt of letting her own selfish needs get in the way of their happiness and reunites them, just in time for their wedding. The message of love Christians can take away from this film is that when someone has moved on in your relationship, and you haven't, you need to move on as well. Julianne loves Michael enough to see that though her happiness wouldn't be fulfilled with him, his could with Kimmy and that makes her happy in the end.
Rated: PG-13
Released: 1997
Length: 1h 45m
Streaming: Hulu, available to rent on Amazon Prime Video, YouTube, iTunes, Google Play
Photo credit: ©TriStarPictures/Stylist.co.uk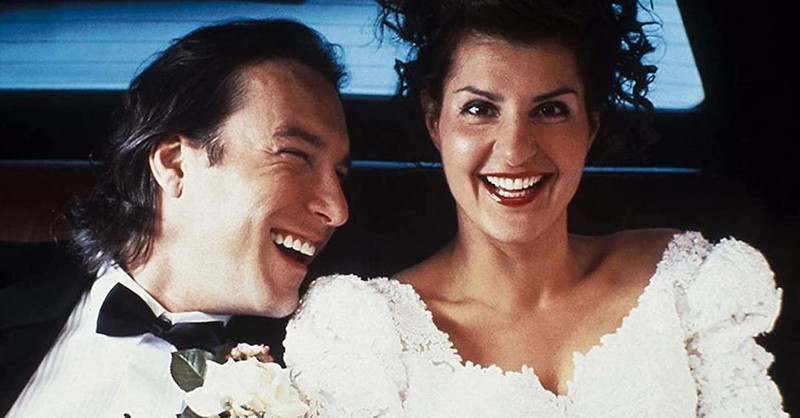 7. My Big, Fat, Greek Wedding
Oh, you've got to love family, which is sometimes impossible for Toula (Nia Vardalos), given she is in the midst of a big, fat, Greek family. This makes it even harder to have a dating life, which Toula finds with endearing teacher Ian (John Corbett) and tries to hide until he proposes. Then it is meet the family, all of them, like never before.
Toula spends the majority of the film ashamed by her family and their quirky ways, especially in how different they are from Ian's straight-laced parents, but as her wedding draws closer, she begins to learn and respect more of the family dynamic she shunned for so long. Nothing is more meaningful than when her disapproving father buys Toula and Ian a house as a wedding present, and she heartily embraces her father in tears of thanks.
What Christians can take away from this film is that everyone's family has quirks that can be embarrassing and dissimilar to your way of thinking, but they are still your family and their quirks are made up in you as well. The same is true for us, as we are all a menagerie of people as God's family, but our quirks make us all unique and special in God's eyes.
Rated: PG
Released: 2002
Length: 1h 35m
Streaming: Hulu, available to rent on Amazon Prime Video, YouTube, iTunes, Google Play
Photo credit: ©GoldCircleFilms/Amazon.com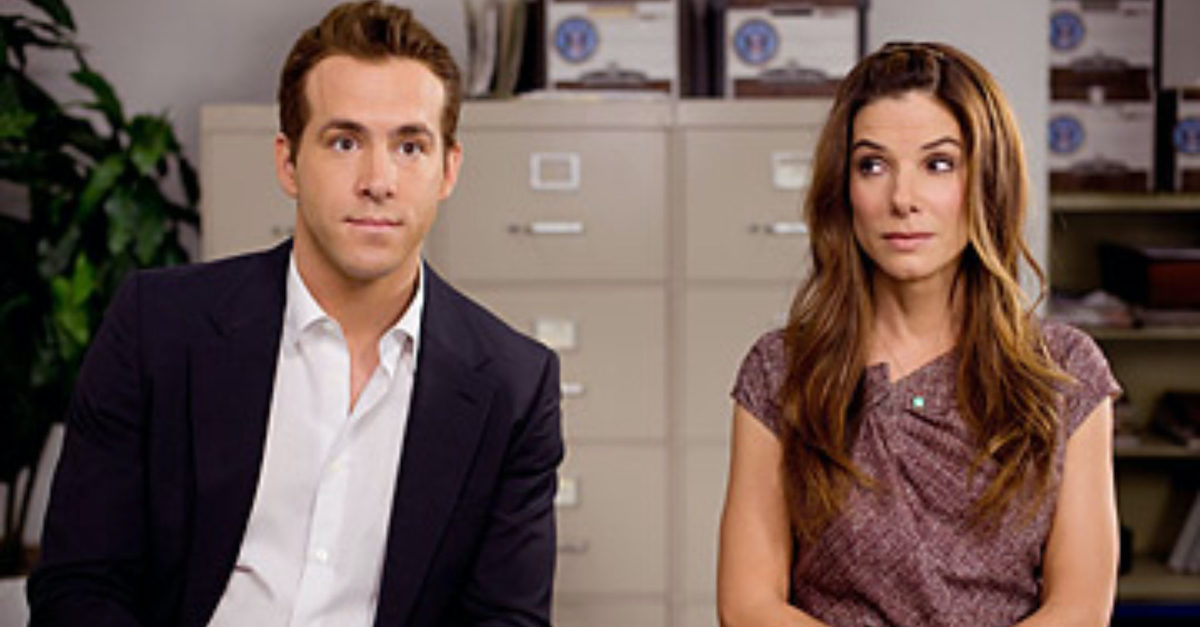 8. The Proposal
Who didn't laugh when steely book editor Margaret (Sandra Bullock) ropes bewildered assistant Andrew (Ryan Reynolds) into being "engaged" to avoid her deportation. Even when she has to go to Sitka, Alaska to meet with his family who thought Andrew hates her, they keep the charade going until Margaret has a change of heart and cancels their wedding. But, like all romantic films, Andrew discovers he actually loves Margaret, as does she, and they become engaged for real.
This is a film that Christians might find applies to not only their dating lives but also living like Christ to others. Margaret looks at first to be the unlikeliest match for Andrew but by the film's ending, they both are the best match for each other because they force both to confront aspects of their lives they hadn't ever before and grow from those changes.
We can use the same message when we share the love of Christ with others, as God loves to use the unlikeliest people to share His love with other unlikely people who need His love.
Rated: PG-13
Released: 2009
Length: 1h 48m
Streaming: Available to rent on Amazon Prime Video, YouTube, iTunes, Google Play
Photo credit: ©TouchstonePictures/Pluggedin.com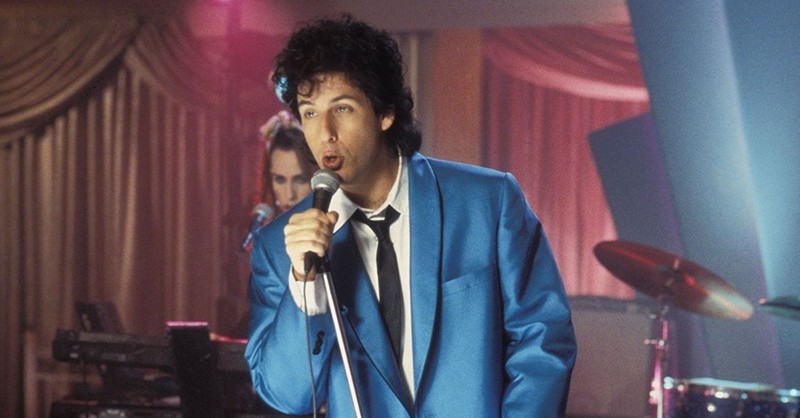 9. The Wedding Singer
Set to an awesome 80s music soundtrack, the love story of waitress Julia (Drew Barrymore) and wedding singer Robbie (Adam Sandler) is one for the ages. After being left at the altar, Robbie despises anything wedding-related until Julia convinces him to help her plan her wedding since she is new in town.
As they plan her wedding, they learn truths about their pasts that cause them to re-think where they are headed next in life. Robbie sabotages his friendship with Julia when he becomes convinced that the only reason she is marrying her fiancée is because he is financially secure, and tries to be that way in order to impress her. However, in the end, he realizes Julia loves him for who he is inside, not what he provides, and rescues her from a Vegas wedding with a sweet serenade on a plane.
True love between a couple shouldn't depend on what career you have or if you make a lot of money but on whether what you are doing is bringing the best parts of you out. Julia could see music is where Robbie thrives and encourages his career when others didn't, and we do the same when we encourage our significant others (and even family/friends) in pursuing their callings instead of settling for what makes them money.
Rated: PG-13
Released: 1998
Length: 1h 37m
Streaming: Cinemax, available to rent on Amazon Prime Video, YouTube, iTunes, Google Play
Photo credit: ©NewLineCinema/MentalFloss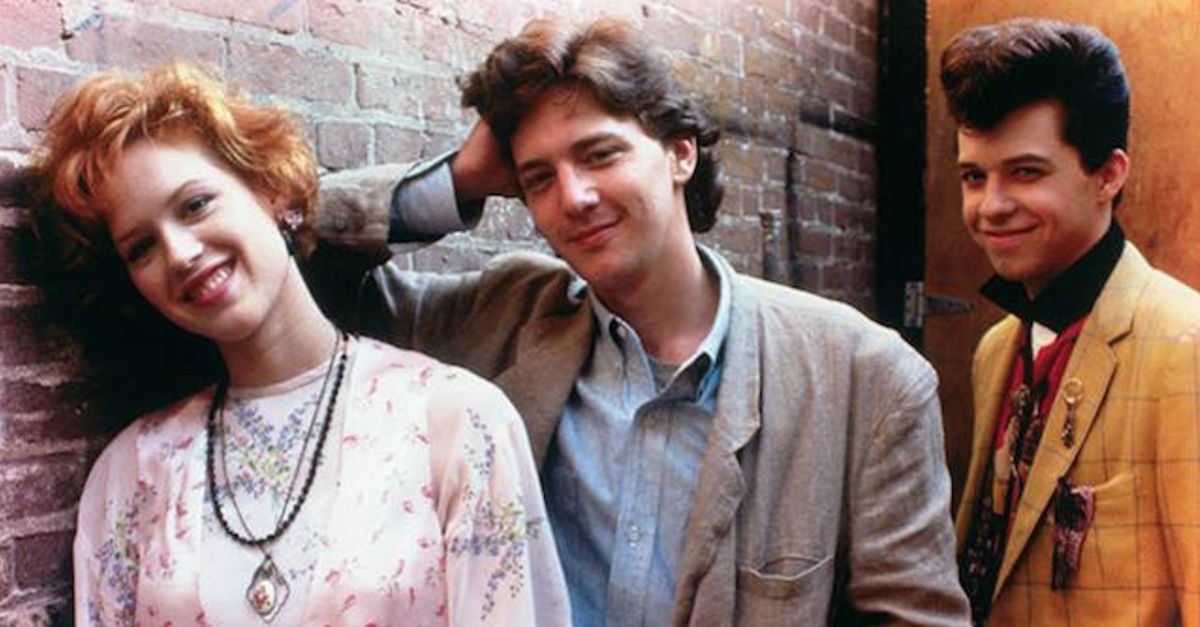 10. Pretty in Pink
A beloved 80s classic from writer/director John Hughes, Pretty in Pink follows the complicated love story between two high schoolers who come from different sides of the tracks: Blaine from a rich, upper-class family and Andie, a DIY-er struggling to make ends meet with her single dad. Throw in her best friend Duckie, who is secretly in love with her, and it's the makings of an endearing love saga.
What makes Pretty in Pink a strong representation of love lies in the character of Andie, who confronts Blaine about his hesitance to make their romance public because of influence from his snobby friends. Andie could have cared less what the "Richies" thought of her but loved who Blaine was and was willing to stand in defiance with him against the stereotypes of their school and society. It wasn't until Andie showed up, unafraid, at the prom with Duckie (wearing an awesome homemade dress) that Blaine realized how strong she really was and the errors of his ways. Sometimes as Christians, people will feel uncomfortable when we don't follow the crowd and stand up for our beliefs instead. But others will admire our strength and courage to boldly proclaim our beliefs and be confident in who Christ made us to be.
Rated: PG-13
Released: 1986
Length: 1h 36m
Streaming: Hulu, available to rent on Amazon Prime Video, YouTube, iTunes, Google Play
Romantic films stir up our emotions and desires of true love, but what they do most is remind us of an eternal love story that is shared between us, Jesus, and God.
Photo credit: ©ParamountPictures/MentalFloss.com
---