Screwtape Letters Given Life Off-Broadway
Richard Abanes

Crosswalk.com Contributing Writer

2010

2 Jul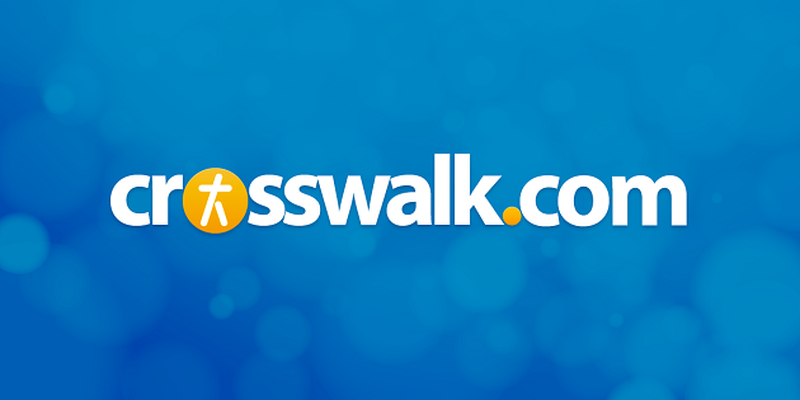 Opening Date: May 10, 2010 (New York, NY: Westside Theater)
Run Time: 90 min.
Direction: Jeffrey Fiske
Actors: Max McLean, Karen Eleanor Wight

C.S. Lewis (The Chronicles of Narnia, Mere Christianity) remains one of the most influential of all Christian thinkers, philosophers, apologists, novelists, and theologians. And his unique giftedness was perhaps no more evident than in The Screwtape Letters (1942), which has now been given life on the stage in New York (Westside Theater).

The spiritual-warfare-themed plot of this production takes theater-goers into the depths of hell; specifically, the home-office of a senior demon named Screwtape (Max McLean). Onlookers are granted access to his private chambers to observe him as he dictates a series of letters to his nephew, Wormwood, a novice tempter; letters that are dutifully transcribed by Screwtape's devoted secretary, Toadpipe (Karen Eleanor Wight), a servant-demon-creature, who cowers like a little beast at its master's feet.

The marvelously stark set awaiting those entering the theater is simultaneously eerie, dark, and malevolent—yet strangely inviting. And that is only the first of many treats for hell's visitors. It is a topsy-turvy world where God is the "Enemy," the Devil is known as "Our Father below," and the morally pure are viewed as foes. In this upside-down universe the goal is to ensnare human victims and bring them to hell, where demons will feast upon their eternal anguish.

It's a horrifying concept! But Lewis, along with this show's amazing cast of two, somehow manage to take the storyline and infuse it with wicked humor, forceful insights, thought-provoking observations, and penetrating statements of truth. The Screwtape Letters is a masterpiece of theatrical brilliance that honors the genius of Lewis' book. From start to finish the captivating dialogue, sensible stage direction, clever lighting, and original music carry the show along at a brisk pace that makes ninety minutes pass like thirty.

McLean—a 2009 Jeff Award winner for his Solo Performance on stage in Mark's Gospel—is mesmerizing as Screwtape. His interpretation of the letters penned by Lewis seems filled with a personal understanding of what he is saying. His monologues are not just monologues. One gets the sense from McLean that what he is saying is coming from a deep knowledge of exactly how to damn the human soul. It's at once intriguing and slightly uncomfortable; in other words, perfect. And sprinkled throughout his evil wisdom are witty twists of thought that not only make the mind pause to think about others, but make the heart look inwardly at the self. And exactly how McLean manages to repeat the same closing to each letter ("Your Affectionate Uncle, Screwtape") without allowing the line to become irritating or lifeless is still a mystery to me.

As for Wight's depiction of Toadpipe, it is nothing short of riveting. In obedience to each commanding snap of Screwtape's fingers, the little creature Wight portrays by instinct becomes the embodiment of whatever vice is being discussed by the demonic tutor: pride, gluttony, worldly ideals of beauty, lust, hypocrisy, materialism, and sanctimonious self-righteousness. Toadpipe is comic relief, to be sure. But in the hands of Wight—whose movements and vocalizations are as endearing as they are disturbing—Toadpipe blossoms into an array of herbs and spices that season the main courses served up by her partner. And that is what Wight (winner of the 2008 DC Theatre Scene Award for Best Female Actor) and McLean are—partners.

Most extraordinary, of course, is the source material offered by Lewis, whose work is as relevant today as it was in the early twentieth century. His original thoughts are plentiful (although some of them have been updated), clearly articulated, and true to the main thrust of Lewis's messages about the human condition. It is a clever adaption of Lewis' writings by McLean and Jeffrey Fiske (who also directed the production).

The Screwtape Letters is easily one of the best plays in New York. It is a deeply moving production on many levels. The show is one of those rare creations that not only entertains, but teaches (and one does not even realize they are being taught). Interestingly, Lewis admitted that the writing of his book was a bitter experience, saying, "Though I had never written anything more easily, I never wrote with less enjoyment ... though it was easy to twist one's mind into the diabolical attitude, it was not fun, or not for long. The work into which I had to project myself while I spoke through Screwtape was all dust, grit, thirst, and itch. Every trace of beauty, freshness, and geniality had to be excluded."

I, for one, am glad that Lewis pushed through the difficulties he faced in writing The Screwtape Letters. And I am most definitely pleased that thanks to this new Off-Broadway production, Lewis' work survives in a way custom-made for the modern era in which we live. Bottom Line: Go see this play.