Shyamalan Establishes Himself a True Auteur with The Village
Annabelle Robertson

Entertainment Critic

2004

30 Jul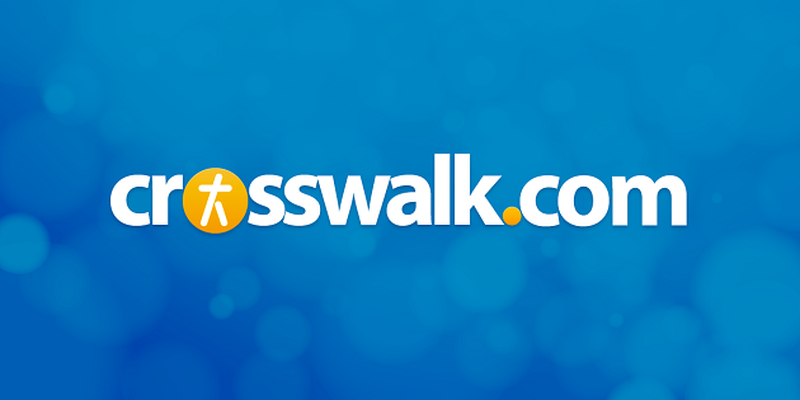 DVD Release Date: January 11, 2005
Theatrical Release Date: July 30, 2004
Rating: PG-13 (for a scene of violence and frightening situations)
Genre: Thriller/Drama/Horror
Run Time: 108 min.
Director: M. Night Shyamalan
Actors: Joaquin Phoenix, Bryce Dallas Howard, Adrien Brody, William Hurt, Sigourney Weaver, Brendan Gleeson
It's 1897 in rural Pennsylvania and the children of Covington find one of their dogs skinned and dead. Immediately, rumors circulate that it is an act of "the ones we do not speak of," mysterious creatures that lurk in the woods surrounding Covington. The townspeople assure the elders that no one has breached the village perimeter and gone into the forest, which is forbidden. It is said that they will not come into the village as long as the villagers don't venture into their woods. As an added precaution, the townspeople avoid any trace of the color red - in their clothing, their homes and even in their plants - which attracts the creatures. Young men guard the perimeter every night, wearing yellow cloaks, the "safe color."
But all is not perfect in Covington. Children have died of the fever, which incites Lucius Hunt (Joaquin Phoenix) to request permission from the elders to traverse the woods for medicine in the towns - something that has never been done before. Permission is denied, but curious, Lucius ventures a few feet over the boundary. The next night, the creatures arrive, leaving even more warnings. Soon, a deadly incident leaves one villager fighting for his life, and the decision to leave Covington must be revisited.
So much secrecy surrounded this project that even the stars are said to have complained about M. Night Shyamalan's cloak-and-dagger requirements. The studio also issued strict guidelines to the media about how much we could reveal, so discussing the film's message is difficult without spoiling it's turning plot. Suffice to say that it has political overtones which relate to post 9-11 themes like fear and isolationism, as well as a philosophical message about utopian societies.
The Village also carries a distinctly humanistic worldview that has carefully extracted any Christian elements. For example, none of the villagers attend church - an oddity for that period. Their mealtime prayers are simply, "Thank you for the time that we've been given," without any address to God. And when someone is injured, the people are asked to "give him your thoughts and prayers, because he [the wounded villager] can hear you," a declaration that reeks of New Age synchronism.
Phoenix (Gladiator) does a great job and is certainly a star to watch. William Hurt, as head elder, Sigourney Weaver, as Lucius's mother and Adrien Brody, who won an Oscar for his role in The Pianist and plays the mentally-ill Noah Percy here, round out this all-star cast with equally top-notch performances. The real star of this film, however, is newcomer Bryce Dallas Howard, daughter of Ron Howard. This up-and-coming actress allegedly had trouble finding work until Shyamalan saw her on Broadway and offered her the role that Kirsten Dunst had turned down. It is, perhaps, the best decision that Shyamalan could have made (apart from excluding Ashton Kutcher, who is rumored to have been considered for a role as well). Howard does a phenomenal job as the blind Ivy Walker who is caught in a love triangle between Lucius and Noah.
With The Village, Shyamalan has fully established himself as a true "auteur," and is also fast becoming the next Alfred Hitchcock. Not only does he write, direct and produce his thrillers, but he also makes brief cameos in them. These traits, as well as Shyamalan's distinctive use of celluloid and stunning cinematography, truly set him apart from any other filmmaker. It's also a credit to Shyamalan and Walt Disney that there is only one mild obscenity, no profanities, no nudity or inappropriate sexuality and no gratuitous violence. As such, The Village proves that good films can be made without objectionable content. Bravo.
A cinematically beautiful film full of twists that will keep you shaking in your seat, The Village is a real treat for Shyamalan and thriller fans alike, especially those who enjoy a deeper message.
OBJECTIONABLE CONTENT:
Drugs/Alcohol Content: None.
Language/Profanity: One mild obscenity.
Sexual Content/Nudity: No nudity, no sex scenes, no love scenes. Two kisses - one between married couple, one between couple who has just become engaged.
Violence: Character is stabbed several times (shown at odd angles); character falls to his death; household pets and livestock are found dead after being skinned (some blood). Scary creatures are seen, which will be frightening for younger children.