Silly "Producers" Successfully Returns to Big Screen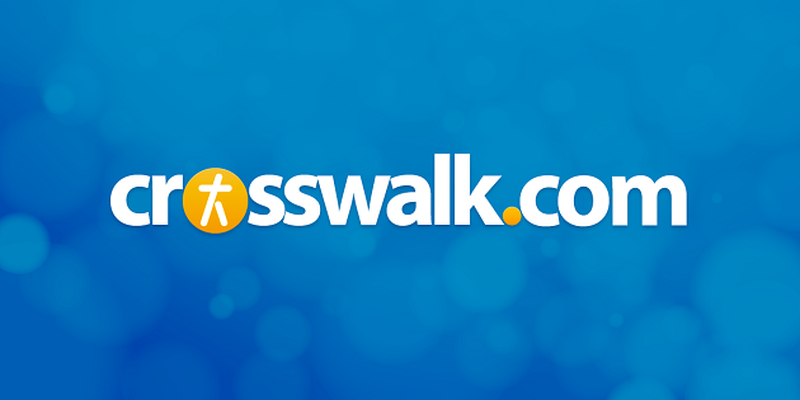 Release Date: December 16, 2005 (limited); December 25, 2005 (wide)
Rating: PG-13 (sexual humor and references)
Genre: Musical comedy
Run Time: 134 min.
Director: Susan Stroman
Actors: Nathan Lane, Matthew Broderick, Uma Thurman, Will Ferrell, John Lovitz
Can a classic movie about a play, turned into a hit Broadway musical, successfully make it back to the screen in musical form? "The Producers," from the mind of Mel Brooks, answers in the affirmative. Often riotous, this silly romp provides lighthearted laughs during a holiday season heavy with the weighty fare studios save for the Oscar derby.
Nathan Lane stars as Max Bialystock, producer of such Broadway debacles as "King Leer" and "The Breaking Wind." The film opens as his latest flop debuts to harsh critical reaction, encapsulated in the first of several entertaining musical numbers, "Opening Night":
Max Bialystock has done it again!
The songs were rotten
The book was stinkin'
What he did to Shakespeare
Booth did to Lincoln!
Undeterred by another misfire, Max continues to meet with an assortment of rich older women who supply the needed funds for his next production. One such meeting is nearly derailed by a surprise visit from accountant Leo Bloom (Matthew Broderick), who, appalled by Max's shady bookkeeping and fundraising techniques, threatens to report Max's indiscretions to the police.
But Max senses that there's more to the bookish accountant than meets the eye. Indeed, Leo longs to be a Broadway producer himself, rather than to continue his accounting work for the oppressive boss (Jon Lovitz) he secretly loathes.
After Leo lets it slip that Max could make more money by staging a deliberate flop than a hit, Max enlists Leo as a partner in producing the most offensive script they can find: "Springtime for Hitler," a tribute to Adolf Hitler and the Nazi party, written by Hitler sympathizer Franz Liebkind (Will Ferrell), whose demented passion for the material lands him a starring role in the production. Lending further encouragement is newly hired office assistant Ulla (Uma Thurman), who develops a crush on the bookish Bloom.
All goes according to plan until the opening night of "Springtime for Hitler" – plagued not only by its tasteless source material but also by a last minute substitution in the lead role – is met with a very unexpected critical response, and the unraveling of the producers' scheme.
"The Producers"' PG-13 rating is well deserved. Bialystock's sex-for-money schemes with older women are introduced early in the film, and the joke is resurrected later on. The growing love between Bloom and Ulla becomes passionate during a musical number set in Bloom's office, although this scene is played for belly laughs more than it is for any eroticism.
A point of some controversy may be the mannerisms of several extremely flamboyant homosexual characters, whose character traits are the basis for many of the film's punch lines (one character literally hisses when he speaks). Some viewers will see this as a throwback to the era in which the film is set, while others will find it a good-natured send-up of excessive behavior. Those who frown upon these attempts at humor won't care for the movie, which relies heavily on such jokes.
In addition to the often bawdy content, the adaptation of the Broadway hit to film could have been much more imaginative. Director Susan Stroman, who also directed and choreographed the Broadway production, wastes much of the widescreen potential that film allows her, placing the principal characters close together in the frame, while the space surrounding them serves no artful purpose.
Although Bialystock and Bloom pay for their crimes, the film ends on a note of ambiguity, offering no moral reassurance that the perpetrators have learned the error of their ways. But moral lessons are not the order of the day for this zany musical, which will long before either have won the viewer over, or lost him completely.
AUDIENCE: Older teens and up
CAUTIONS:
Language/Profanity: Lord's name taken in vain; sexually suggestive banter throughout; song lyrics are also very suggestive' "s---"; "a--hole";
Drugs/Alcohol: Some drinking
Sex/Profanity: Bialystock sleeps with older women as a prerequisite to asking them for their money; Bloom and Ulla appear to consummate their love in Bloom's office, but Ulla later attests to Bloom's purity; chorus girls during musical numbers are scantily clad; a man grabs a woman's rear end
Homosexuality: Several characters in the film are gay, and some have extremely effeminate mannerisms; two men brawling are mistaken for lovers.
Violence: Echoes of the Holocaust throughout the film, although the movie is a send-up of Nazi sympathizers, among many other targets. The musical production staged by the main characters is intended as a love letter to Hitler. Liebkind shoots his gun at other characters, then attempts suicide multiple times.
Crime: The film revolves around a scheme by the two principal characters to use investors' money for their own enrichment.
Prayer: Bialystock prays … for money.