Skyler Day's Leading Lady Dream Begins with "Ociee Nash"
Annabelle Robertson

Entertainment Critic

2005

7 Sep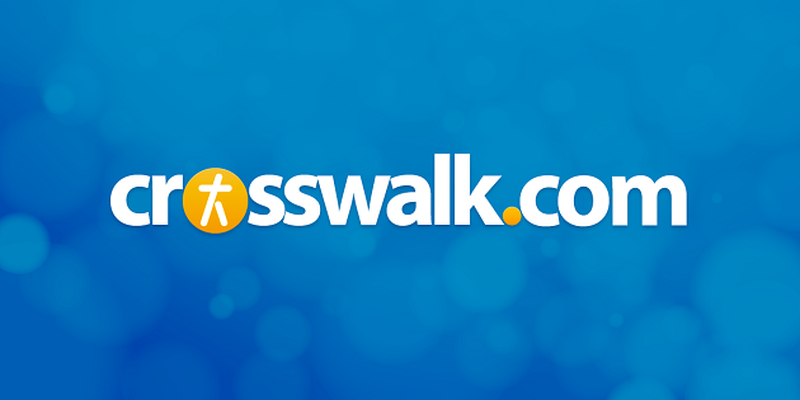 When Skyler Day, 14, landed her first feature role several years ago in the family film, "The Adventures of Ociee Nash," she knew it was her big break.  Not only did she get to work with Ty Pennington ("Extreme Makeover: Home Edition") and Keith Carradine ("Into the West") – who became a bit of a mentor – she also learned lots of movie lingo, like "kill the baby" (cut the sound) and "martini" (the last scene of the day).  Now, the young star gets to see her film in video stores across the country.
Having met a talent agent during a chance encounter at the age of six, Skyler had five years of theatrical experience when she auditioned for the lead role in "Ociee Nash."  And, while filmmakers Kristen and Amy McGary would eventually interview more than 300 young girls for the part, searching from coast to coast, they both agreed that Skyler had been perfect all along.
Based on the book, "A Flower Grows on Charlotte Street" by Milam McGraw Propst, "Ociee Nash" tells the turn-of-the-century story of a young girl from rural Mississippi who, after the death of her mother, goes to live with her aunt in the big city of Asheville, N.C.  At first, Ociee is dismayed, especially when she has to trade in her beloved dungarees for dresses.  But soon, Ociee encounters a host of interesting people – everyone from Wilbur and Orville Wright, Nellie Bly and the young Harry Vanderbilt to the President of the United States, William McKinley – who will change her life.
Crosswalk recently spoke with Skyler and her mother Kelly Day, both committed Christians, about what it's like for Skyler to act in her first film role, and how things have changed since they moved to Los Angeles to pursue Skyler's dream of becoming a leading lady.

---
Annabelle Robertson:  Tell me a little about how you got the lead role in "Ociee Nash," and what it was like making the film. 
Skyler Day:  This is my first and only film, so far.  The other films I did were short films.  I loved it, but at first it was really hard.  We had to wake up early and work late, and it was so hot at the farm.  Oh my gosh, it was like 115 degrees!  Finally, they brought a portable air conditioning unit, and I started to get the hang of it.  Keith Carradine helped me memorize my lines and practiced with me.  
Annabelle:  The film just came out on DVD and video, but it premiered in June of 2003 at the historic Fox Theatre in downtown Atlanta, just like "Gone With the Wind" did in 1939.  What was that like for you?
Skyler:  The premiere was awesome – the highlight of my life.  They closed down Peachtree Street and ran a red carpet from across the street.  Seeing myself on the screen was very weird, but very cool, too.  I wanted to wait [to see it] because I wanted it to be a surprise.  I was thinking of all the things I would have done differently, though.
Annabelle:  Tell us a little about  the difference between theatre and film.
Skyler:  With theatre, you have to be very animated, so I had to bring it down, which was hard, because I'm very animated.  It was easier memorizing my lines on the movie set, though, because we'd stop to set up the lights for hours, and I could just memorize a little bit at a time.  Each day, they'd give me my lines for the next day, and I rehearsed in the shower with my mom.  But mostly I needed sleep.
Annabelle:  So how do you combine school and a career, and do well at both?
Skyler:  I started homeschool after second grade, after missing 45 days of school that year. 
Kelly Day:  Academically, she was doing fine, even though she was missing a lot, but everybody was freaking out.  I later found out that it was not an academic concern, but a money concern, related to attendance.  So I began homeschooling all four children.
Skyler:  I do practically everything in the car – all my subjects, everything.  I try and get as much as I can done, so I have enough time.
Kelly:  It also makes the ride go quicker.  When I was homeschooling in Georgia, I would spend between $3,000 and $5,000 to homeschool three kids.  But in California, the schools are so over-packed that they actually encourage homeschooling.  We meet with a teacher once or twice a month who gives us assignments, books, everything.  I grade the assignments and I help her, but if I don't understand something, the teacher explains.  
Annabelle:  What do you like most about "Ociee Nash?"
Skyler:  I like that it's a great, Christian, G-rated movie that little kids can see.  Parents don't have to worry.  Little kids always ask where the character's mom was, though.  That, and how much money I made and what kind of car I drove. I'm like, "Well, I'm just 14, but my mom drives a minivan!"
Annabelle:  What do you and Ociee have in common?
Skyler:  She was like me – not in the tomboy way, though. She was brave and she went for what she wanted and knew what she wanted, and she wouldn't stop until she got it. She didn't care what other people thought of her.
Annabelle:  You've moved from Georgia to Los Angeles to pursue your career.  That's one big move – not just geographically, but also culturally and emotionally.
Kelly:  It was really a good move for all of us.  We owned a gymnastics training center for 24 years, outside of Atlanta, and were ready to try something new.  My husband now works as a recruiter in the construction field.  It was a major leap of faith, though.  We came out without a place to live, and we had a few friends – like the director of the film – but otherwise we didn't know many people.  But we're managing.  Each month it gets a little better.
Annabelle:  What do you love most about acting and why do you want to be an actor, Skyler?
Skyler:  I just love being able to do what I like to do and have it as a career.
Kelly:  We'll stay away from the Britney Spears and Christina Aguilera stuff, though.
Annabelle:  Skyler sings.  Has she considered auditioning for "American Idol?," when she's old enough?
Kelly: No, because you can't come in with a manager or an agent.  If you do, you have to drop them. They own those kids for 7 years.  Own them.  
Annabelle:  What role does your Christian faith play in all this?
Skyler:  I want to be a good Christian role model (prompted by mother).  Lindsay Lohan had a great thing going, then she totally blew it.  I don't want to be like her.  I want to be like Hilary Duff or Reese Witherspoon.  They're amazing.  I love them, and they're always on it.  They're just so awesome.
Annabelle:  How do you make decisions about what roles Skyler plays?
Kelly:  A script about a 12-year-old prostitute came to us, but I let her read it.  Fortunately, Skyler had common sense and said, 'No way," which was what I was thinking.  In other people's minds, if we had taken that role, they would have been saying, "Well, she did that role.  How much father can we get her to go?"  Also, sometimes she's gone into auditions and she's had swear words in the script, but she changes the words.
Skyler:  I'm like, "That's not necessary.  I can change that."
Annabelle:  And how do the casting directors respond to that?
Kelly:  They don't like it, but she does it.  There comes a time when she'll have to make a decision about that, but as long as the character changes or becomes a better person. … You still have to draw the line, though, and I know that will come.  But Skyler's got a good foundation and a good head on her shoulders, and I don't think she'll look back and say that she should have done it [differently].
Annabelle:  You've been out here almost a year, yet Skyler hasn't landed any roles.  Is that discouraging?
Skyler:  She's done only one pilot since we came out there, but hopefully now that the film is out, that will help.  It takes a year or two to get your feet wet.  But it will happen in time.  I know for a fact that this is what she's meant to do.

Starring Skyler Day, shot in Georgia and the Tennessee Valley and approved by the Dove Foundation, "The Adventures of Ociee Nash" is now available on DVD and home video from Fox Home Entertainment.  

Click here for more information.