"Something to Sing About" DVD an Excellent Evangelistic Tool
Annabelle Robertson

Entertainment Critic

2006

31 Jan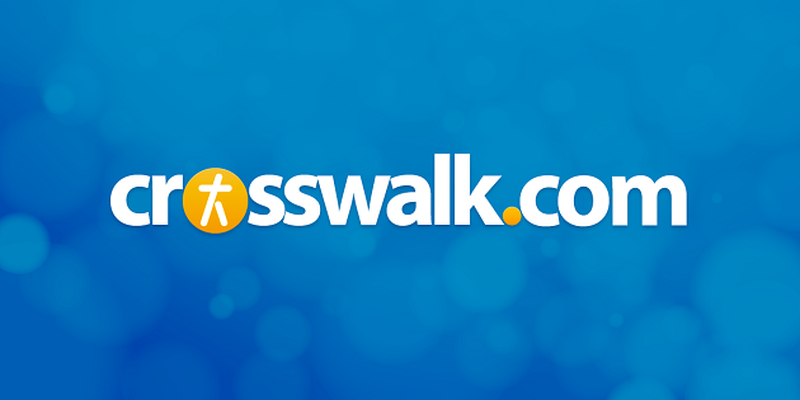 Release Date:  January 31, 2006
Genre:  Drama
Run Time:  87 min.
Creator:  Billy Graham's World Wide Pictures
Distributor:   Fox Home Entertainment
Actors:  Darius McCrary, Irma P. Hall, Tamera Mowry, John Amos, Grant Goodeve
God forgives anything, right?  And it doesn't matter what we've done, as Scripture teaches, because Jesus died for us all.  But what if the person you're sharing that message with is the one who intentionally ruined your life?
When Tommy, or "TNT" (Darius McCrary) as his friends call him, for his explosive temper, gets out of prison, he's at a loss.  His mother is dead, his friends are gone, and no one wants to hire an ex-con.  The fact that Tommy went to prison for a crime he didn't commit doesn't matter – especially since he received an additional sentence after assaulting another inmate.  After a discouraging week, Tommy sees a guy being beat up on the streets and goes to help.  It's his old friend, "Credo," who offers "TNT" a job running drugs.  The money's great, but should Tommy risk it, so soon after getting out?  Without any other options, he takes a $20 "down payment" and agrees to meet Credo for the gig.
That night, an elderly woman overhears Tommy singing in a store, where he's buying beer.  Seeing that he's obviously down on his luck, "Meemaw" (Irma P. Hall) takes a chance and invites the young man over for dinner.  After the meal, Meemaw turns on the TV.  A Billy Graham Crusade is playing, and she shares the gospel with Tommy.  He doesn't want to hear it.  Then she's the one who's surprised, when Tommy tells her he's an ex-con.
That fact doesn't deter Meemaw from inviting Tommy to a city council meeting the next day, where she lobbys the city government to award an important recycling contract to a deserving friend and fellow churchgoer.  His company gets the contract, and the owner agrees to hire Tommy, at Meemaw's bidding.  Fortunately, the man is a strong Christian who's willing to mentor Tommy.  And, after a neighborhood revival meeting, Tommy commits his life to Christ.  He begins singing – leading, even – the church choir, where his talents stand out.
The transformation in Tommy's life is obvious, especially to the people Tommy serves on his job.  And soon, a big break paves the way for an exciting career in showbiz.  But should Tommy leave behind everything that has come to represent home?  Besides, change never comes without a price – and Tommy has old ties that are hard to break, especially with Credo, who's dragging Tommy into his heap of trouble.  Eventually, Tommy must learn what it really means to love his enemies – and the scary truth that sometimes, God asks us to make the ultimate sacrifice.
Watching "Something to Sing About," I was surprised by the quality of the production, which is excellent.  McCrary, who is probably best known his role as Eddie Winslow on the ABC television series "Family Matters," definitely has the talent of a leading actor and has had parts in a wide range of films that include "Mississippi Burning," "Kingdom Come" and "15 Minutes."  He has yet to get a breakout role, however, and one can only hope and pray that he will see tremendous success in Hollywood.  Here, he portrays well the wide range of emotions necessary for his part – everything from anger, fear and discouragement to joy, hope and even shyness.  He never overacts and is thoroughly convincing throughout the film.  Several times, he brought tears to my eyes.  And his voice – wow!  Like the people who hang out of their windows to listen to Tommy sing, I, too, wanted his songs to go on and on.
Equally mesmerizing is Hall, as the fearless grandmother with the gift of evangelism.  She hits her heartwarming notes flawlessly and provides the perfect contrast to McCrary's character.  With more than 50 credits to her name, mostly in television, it's not surprising that Hall's resume boasts several upcoming feature films.
Although she had a lead role in the TV series, "Sister, Sister," however, Tamera Mowry – as Meemaw's granddaughter and Tommy's love interest – isn't nearly as strong.  Although her character is sweet and loving, Mowry tends to overact.  But appearances by John Amos (J.J.'s father in "Good Times") as their pastor, and Grant Goodeve ("Eight is Enough"), as a country music executive, were fun to watch.
The dialogue is somewhat predictable, but it serves the purpose of the film without becoming cheesy, save one or two exceptions – such as when Credo gives his life to Christ and talks to God out loud, and the inclusion of televised Billy Graham Crusades not just once, but twice, which felt a lot like a product placement.  Having worked with plenty of people from the streets, however – prostitutes, drug dealers and gang members – I was surprised at how realistic the dialogue was, especially since it never resorts to foul language.  It's also a huge relief to see a Christian film about this subject, made in a way that is both real and engaging.
Appropriate for families, except for those with younger children, due to one violent scene (there is shooting, but no one is killed), this film will make an excellent evangelistic tool for churches, youth groups and para-church ministries.  It's an enjoyable, quality film with strong Christian messages about not only giving your life to Jesus, but also what it means to be a Christian community, and the importance of reaching out to others who need to hear the gospel.
      

      
"Something to Sing About" is included in the new World Wide Pictures collection, "Billy Graham Presents:  HeartWarming Tales of Faith and Inspiration."  Other  short films featured are "Road to Redemption" and "Last Fight Out, which are distributed by Twentieth Century Fox Home Entertainment.