Stage "Prairie" Lacks the Depth of Previous Incarnations
Mark Steele

TheFish.com Contributing Writer

2009

12 Nov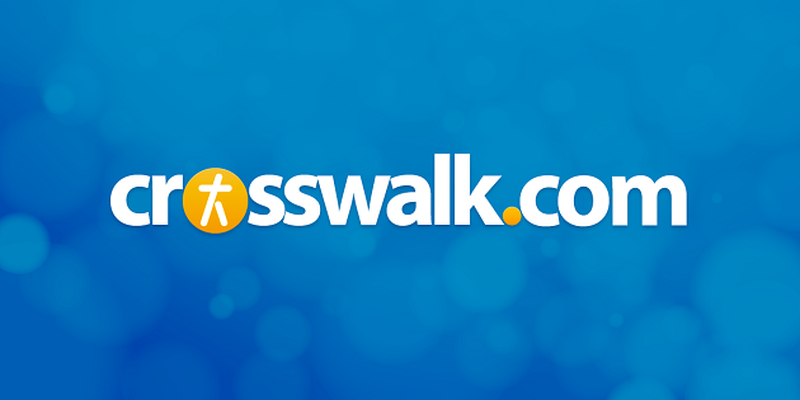 Tour Dates: November 10, 2009 (Tulsa, Okla.); in select cities nationwide through June 2010 (click here for a complete list)
Run Time: 2 hrs., 35 min.
Direction: Francesca Zambello
Musical Direction: Richard Carsey
Choreography: Michele Lynch
Actors: Melissa Gilbert, Steve Blanchard, Kara Lindsay, Kevin Massey, Kate Loprest, Alessa Neeck, Carly Rose Sonenclar
Every Monday evening, circa 1980, my mother would curl up in the corner of the couch with the living room lights off. She would view the weekly installment of the television incarnation of one of her favorite written chronicles: the life of Laura Ingalls Wilder. Like clockwork, every Monday, approximately 48 minutes into the episode, my mother would become a heap of tears. This was the storytelling mastery of Michael Landon.
This week, I joined 2,000 others at Tulsa Performing Arts Center in Tulsa, Okla., in witnessing the newest variation on this century old story: Little House on the Prairie, The Musical. An Ingalls tale without Landon. A history book without a soul. This time, there were very few tears.
Certainly some might deem it unfair that I would bring the beloved television series into a discourse of the stage play. But, of this I am required, because the play assumes the entire audience has already established goodwill for the story by way of our experience with its television and literary counterparts. In fact, it banks on this goodwill carrying us through what is an otherwise cumbersome and disjointed first act. This scattershot hour tests our patience by fumbling through a CliffsNotes versions of several books (and/or seasons). It plays like a "previously on …" segment with lesser music backing it up.
For the uninitiated, Little House chronicles the hopes and travails of the Ingalls family (Pa, Ma, and their three daughters) as they cross the American landscape in the early 1880s and settle in the wild frontier of the Dakotas. The story focuses primarily on middle daughter Laura (who authored the books upon which the musical is based) and her life and love in Walnut Grove. To this end, Melissa Gilbert, who cemented the television role of Laura Ingalls Wilder, rings the nostalgia bell by playing the role of Ma. Unfortunately, where Gilbert was charming and feisty as young Laura, here she is woefully miscast and, above all, misdirected. This is saddest of all, as Gilbert has a resume full of winning performances that prove she is not the cause of this covered-wagon-wreck.
Director Francesca Zambello has made an enormous error in judgment by setting a tone of hyper-reality, where beloved characters become caricatures and Nellie Oleson might as well have "I'm this show's Glinda" stitched into her bodice. One can only assume that this is the result of test-performances and the meddling of producers who write checks. The end result is a fiasco that smells of something that once worked, but has now been workshopped into a hybrid of profitable shows and styles that have nothing to do with one another. The staging is whimsical and clever enough. It is the characters who fall flat. The role of Pa, so tender and wise in the books, is a blustering one-note cartoon as played by Steve Blanchard (Beauty and the Beast), and Alessa Neeck's (older sister Mary's) triumphant singing voice is done-in by a weepy interpretation of her blind journey.
And the music? I am a fan of Rachel Portman's film scores, but here she serves an ongoing mélange of tunelessly unmemorable moments. Why are the women's solos written in a key so low, they seem to be composed for men? Why on earth is there no duet (or even one truly moving exchange of dialogue) for Ma and Pa while Mrs. Brewster (a character who serves no purpose but to make Laura fear marriage) reaps a juicy, if nonsensical, second act solo? At times, the sparse melancholy tunes seem to be striving for the sobriety of Barbara Damashek's Quilters—the next moment, they attempt to echo the turn-of-the-century nostalgia evoked by Stephen Flaherty's score to Ragtime (at times, aping portions of Flaherty's melodies entirely). Unfortunately, instead of stimulating emotional recall, these attempts simply remind us that other musicals have done all of this better.
Certainly, the show has its strong moments. The choreography is inspired in the westward travels that conclude the overture as well as in "Go Like the Wind" and the recurring "Faster." The show finally comes alive in the second act as the attention steers away from Ma and Pa and toward an older Laura and Almanzo falling in love. This allows Kara Lindsay as Laura and Kevin Massey as Almanzo to shine. They are the bright stars of this production, and when given the material, they are vibrant.
To the show's defense, Little House is early-on in its development and is certainly salvageable, but will require more than test-audience tinkering to become a classic. This is truly a shame as there is a strong need for Broadway rife with a triumphant family message, and LHOTP could potentially serve up just the right mix of history, romance, and a dash of faith. To stand the test of time, Little House needs a restructuring rewrite, at least one single memorable song, and a direction that skews towards realism.
But for now, Little House misses the heart by a long shot. With no real warmth or convincing sentiment, it serves as little more than a primer for those wishing to go home and rent the television series. In the words of Laura Ingalls Wilder herself, "God sends us the lessons we need most to learn." The lack of audience tears should have sent that message clearly. Let's hope it is a lesson learned indeed.

In its first national tour, "Little House on the Prairie, The Musical" tours this fall through June 2010. For a complete list of tour dates and cities, please visit www.littlehousethemusical.com.
Mark Steele is the President and Executive Creative of Steelehouse Productions where he creates art for business and ministry through the mediums of film, stage and animation. He, along with co-host Jeff Huston, host the weekly "Steelehouse Podcast" discussing God in pop culture and the arts. Mark is the author of three books the latest of which, Christianish, is available from David C. Cook publishers. He lives in Oklahoma with his wife, Kaysie, and their four children.

To listen to the weekly podcast, please visit www.steelehouse.com or click here. You can also subscribe to "Steelehouse Podcast" through iTunes. To read Mark's weekly "Pop Culture Moments" blog at TheFish.com, please click here.