Sure-Fire, Oscar-Winner "Ray" Definitely Worth Watching
Annabelle Robertson

Entertainment Critic

2004

29 Oct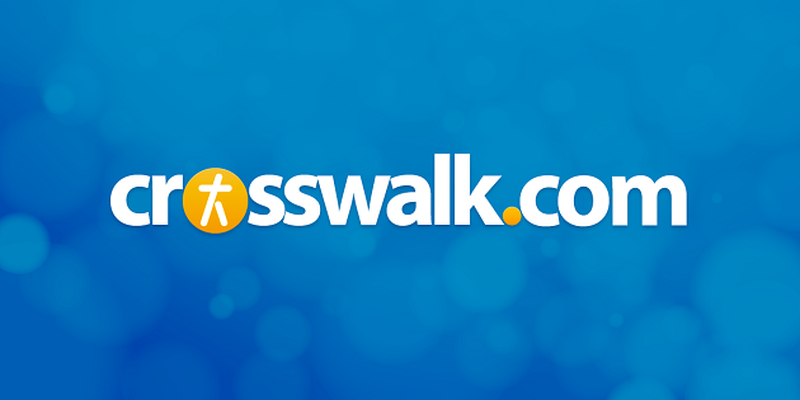 Release Date: October 29, 2004
Rating: PG-13 for depiction of drug addiction, sexuality and some thematic elements.
Genre: Drama/Music
Run Time: 2 hr. 32 min.
Director: Taylor Hackford
Actors: Jamie Foxx, Kerry Washington, Regina King, Clifton Powell, Harry J. Lennix, Curtis Armstrong, Bookeem Woodbine, Aunjanue Ellis, Sharon Warren, C.J. Sanders
The life of Ray Charles is a very compelling story, but it's not always pretty. When a dirt-poor, blind boy from the rural, segregated South becomes one of the most legendary singers of all time, however, it's definitely worth watching – especially when the film is a sure-fire, Oscar-winner on multiple counts.
Born in Albany, Ga. in 1930, Ray Charles Robinson witnessed the death of his brother at 5 then went blind at 7. Charles never knew his father, and his mother, who sent him 160 miles away to a school for the blind, died while he was gone. Despite segregation, lack of money and his inability to see, Charles crossed the country on a Greyhound bus at the age of 17 and moved to Seattle, where he began to play music.
Overcoming his handicap – by always being paid in singles, for example, and relying upon his other four senses – was just one of the challenges Charles faced, which included being ignored by fellow musicians who didn't want to "babysit a blind man." The pressures and loneliness of the road and the memories of his brother's death – which Charles blamed himself for – eventually led him to try heroin. So, even as Charles' career was on the rise, his addiction was on the down-low, and it would take 17 years to conquer it. Also, despite a loving wife and children, Charles was most likely a sex addict. A recent segment of "60 Minutes" reported that he had fathered nine children by five different women, in addition to dozens of other affairs. But despite it all, Charles became one of the greatest musicians of all time. He was also one of the first to cross over to mainstream pop from the black-dominated rhythm &blues, becoming a worldwide legend.
Jamie Foxx ("Any Given Sunday," "Ali"), who made his career in comedy, has always performed drama well, but his recent role in "Collateral" proved he could hold his own against heavyweight A-list actors like Tom Cruise. Now, Foxx is poised to become one himself. He doesn't so much imitate the legend; he becomes him. Foxx captures Charles' many idiosyncratic gestures, including the swaying walk, the wide grin and the slow shaking of his head. But his performance is so much more than just mannerisms. Rarely have I seen an actor so deserving of the Best Actor Oscar.
It's hard to recognize the teenage mom from "Save the Last Dance" in Kerry Washington's ("The Human Stain," "Against the Ropes") sweet-natured Della Bea. Her transformation into Ray's faithful, longsuffering wife is indicative of how talented this actress really is. Equally compelling is Regina King ("A Cinderella Story," "Jerry McGuire") as Ray's discarded mistress and Clifton Powell ("Never Die Alone") as Ray's early music partner and road manager. Sharon Warren, as Ray's determined single mother who lives to give her children a better life, brought tears to my eyes.
Director Taylor Hackford has had a stellar career, having directed such notable films as "An Officer and a Gentleman," "Against All Odds," Delores Claiborne," "The Devil's Advocate" and "Proof of Life." He also directed "La Bamba" and "Chuck Berry Hail! Hail! Rock 'n' Roll," an acclaimed music documentary. So it is not surprising that Hackford would do such an great job with "Ray," which will likely land him a coveted "Best Director" Oscar nomination. After 15 years of working with Charles on the production, it would certainly be well-earned. The result is a moving film that portrays racism and segregation without the usual caricatures, showing honest whites and dishonest blacks alike, while also giving you a sense of how devastating it was to live in a world divided by segregation. And, the story behind the creation of Charles' hit, "What'd I Say" is worth the price of admission alone.
The film isn't perfect. It ends in 1965, after Charles' got free from heroin, with epilogue-like mentions of his 18 GRAMMY Awards, 75 albums and 76 bestselling singles. The film dwells too long on his heroin addiction and portrays only two of his mistresses, implying that he had a child with only one. It also ignores Charles' first marriage, which lasted just a year, giving the false impression that his marriage to Della Bea (who was actually one of his backup singers) was his first – and that it lasted. Sadly, their marriage also ended in divorce, after 22 years and three children.
The film also operates from a staunchly humanist worldview. Despite several scenes in church – and several mentions of God – Charles is portrayed as an unbeliever who doubts that the Lord has ever been on his side. God is never presented as a solution or help to any of life's problems, so whether Charles embraced Christ before his death is a matter of speculation. He's still presented as a very likeable character who was not immune to noble deeds, however. For example, in a move that made national headlines, Charles refused to play in Georgia under the Jim Crow segregation laws – a move that fueled the Civil Rights movement and eventually won him a public apology as well as the honor of an official state song, "Georgia On My Mind." Charles also donated some $20 million during his lifetime to non-profit organizations for the blind, schools and universities.
"Don't let anyone turn you into a cripple," his mother said. "Don't become no charity case. You stand on your own two feet."
Her advice is excellent and certainly worthy of emulating, particularly in today's entitlement-bound culture. But the overall message of the film – that we are all alone in the world, and cannot rely on God to help – is a sad one, especially as it takes place in the African-American community, where faith in Christ has long been a strong foundation.
"Ray" will very likely to be nominated for "Best Picture" and "Best Cinematography" Oscars, among others. "Best Soundtrack" is a given, since Charles recorded and sang the music. Polish cinematographer Pawal Edelman, who filmed "The Pianist," has also done an arresting job. Particularly powerful are his flashback scenes to Ray's childhood, with its explosive colors, as well as artistic shots like the opening one, of the piano reflected in Ray's glasses. And Stephen Altman's sets, which move us from rural-poor Florida in the 40s to the big-city 60s with convincing ease, are eye-catching.
Christians will flinch at the numerous depictions of drugs and sex in this film, as well as its language, which accurately portrays the honky-tonk bars and clubs of the rhythm-and-blues movement. That's understandable. But it's hard to tell a story about sin and its consequences without showing just that, and "Ray" serves as a powerful portrayal of life without Christ – something that some people just need to see to believe. It's also a moving story about the ability to overcome great hardship, as well as how easy it would have been for Charles' God-given talent to go to waste – something we might all think about. Thus, for most, "Ray" will be more than worth the time and money.
AUDIENCE: Adults only
OBJECTIONABLE CONTENT:
Drugs/Alcohol Content: Extreme. Incessant smoking, drug-use and drinking throughout the film, including mentions of overdoses.
Language/Profanity: More than 60 obscenities and a dozen profanities.
Sexual Content/Nudity: Multiple portrayals of premarital and adulterous sex, suggestive or lewd innuendo and partial/semi-nudity.
Violence: Child drowns and multiple flashbacks of death; character throws rock, smashing car windshield; character knocks over table; characters fight; character goes through drug withdrawal in hospital, experiencing severe DTs.