Technology and Classic Filmmaking Work Well in "Sky Captain"
Annabelle Robertson

Entertainment Critic

2004

17 Sep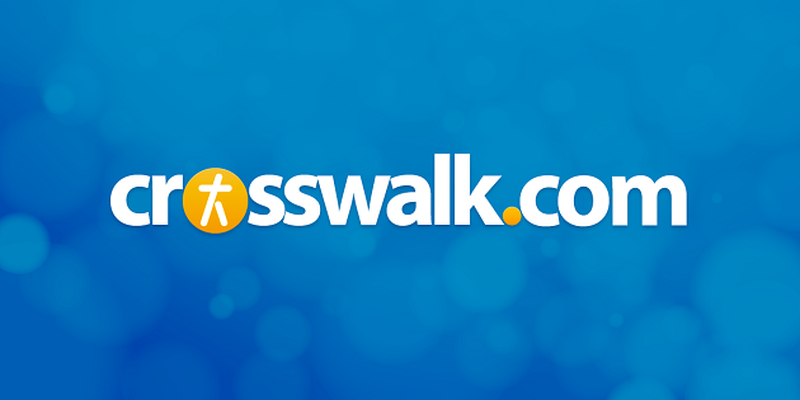 Release Date: September 17, 2004
Rating: PG (for sequences of stylized sci-fi violence and brief mild language)
Genre: Sci-Fi/Thriller/Adventure
Run Time: 1 hr. 47 min.
Director: Kerry Conran
Actors: Jude Law, Gwyneth Paltrow, Angelina Jolie, Giovanni Ribisi, Michael Gambon, Ling Bai
Every now and then, a film comes along that bends the rules and gives us a new genre. Often, when directors try to do that, it's a monumental disaster, but first-time director Kerry Conran has managed to combine state-of-the-art technology with classic filmmaking from the '30s and '40s – and it works, splendidly, for a unique spin.
Newspaper reporter Polly Perkins (Gwyneth Paltrow) is on the heels of an intriguing story about disappearing German scientists when giant robots attack New York. Fortunately, Captain Joe "Sky Captain" Sullivan (Jude Law) flies in and saves the city from certain destruction. The attack and missing scientists are linked, and Polly insists on tagging along with Joe, her old flame, to unravel the mystery. Clearly, the two are attracted to one another, but did Joe really cheat on Polly years ago? And did Polly sabotage his plane?
The couple flies to the Himalayas and Shangri-La, facing life-threatening dangers, to pursue the mysterious Dr. Totenkopf, who is plotting to destroy the world. Fortunately, the heroes have techno-geek Dex (Giovanni Ribisi), who designs all sorts of gadgets, to assist them. They also meet up with Captain Francesca "Franky" Cook (Angelina Jolie), who commands an all-female amphibious squadron that takes flight from a mobile flight station, diving into treacherous waters to lead the pair to Totenkopf. But can they reach Dr. Totenkopf in time?
The story of how this movie was made is a great story itself, and might even be the subject of its own film someday. A computer animation whiz, Conran spent four years working on his MacIntosh to complete a six-minute movie which would show people "the world of tomorrow." Live-action computer filmmaking (which gave us "Phantom Menace," "Lord of the Rings" and "Matrix") barely existed at the time, and the 30-year-old would often wait as much as 20 minutes for one frame to update before advancing to the new one. But, the result was worth waiting for, because it wowed producer Jon Avnet and later, lead actors Jude Law and Gwyneth Paltrow, landing Conran his first film.
Production took six years. Amazingly, the film was shot almost entirely against a blue screen, with props and background digitally added in, frame by frame. The result is a visual explosion of more than 2000 special effects – and a darn good film. Don't be deceived, though. Although this movie looks like a comic book come to life, it echoes the grand époque of filmmaking – and everything great that's been done since. Think "Casablanca" meets "Star Wars," "20,000 Leagues Under the Sea" meets "The Wizard of Oz" – with a good dose of "Spider-Man" thrown in. Conran's eclectic inspiration – film noir, pulp fiction, comic books and classic animation – clearly shows, but amazingly, it all comes together.
The acting is superb, which is astonishing, given the lack of setting and props they had to deal with. All the characters hark back to yesteryear, but are infused with just the right amount of modern-day sensibility. They take their roles seriously, resisting the urge to throw us a conspiratorial wink. Law's combination of swagger and underlying vulnerability brings to mind Humphrey Bogart. He's the classic hero – a handsome RAF fighter pilot who isn't afraid to die for the cause. Paltrow, as the determined newspaper reporter, has all the spunk of Katherine Hepburn, while wearing Bogey's angled hat (more than a hint of postmodern girrrl power here), and their banter is straight from "African Queen." It's somewhat of a struggle to buy into Franky's command (a nod to feminism that doesn't quite work), but Jolie handles her role well, too.
The message of the film is classic good vs. evil, with overtones of the Cold War (despite it's pre-WWII setting) and strong patriotic flavor. You truly feel as if you're back in the 1940s, fearing a German invasion. And, just as they did back then, heroes who were willing to sacrifice everything saved the lives of millions. The film thus serves as a testament to bravery, honor and devotion – and to Christian love. All's certainly well that ends well.
Younger children will be frightened by the warlike violence, but adolescents will enjoy it tremendously. And adults – especially the older generation – will feel like they've stepped back in time. In this case, that's a very good thing.
OBJECTIONABLE CONTENT
Drugs/Alcohol Content: None.
Language/Profanity: Five mild obscenities and four mild profanities.
Sexual Content/Nudity: Several references to boyfriend "running/fooling around" on girlfriend, implying relational infidelity, but no sexuality.
Violence: Multiple shots of battle violence e.g. fighter pilots firing rounds and missiles and dropping bombs; fictional "monster" characters attacking cities and humans; multiple conceptual threats to life e.g. heroes trapped in room of dynamite ready to explode or warding off villains; police officers and other heroes fire guns at attacking enemies; characters engage in hand-to-hand combat.