The Reinvention of Martha Stewart
Laura MacCorkle

Senior Entertainment Editor

2005

28 Sep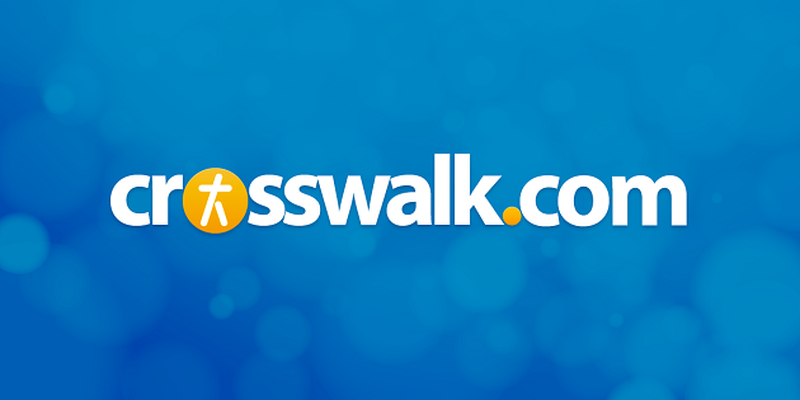 Will the real Martha please stand up?
You might be asking the same question, if you've been watching the reinvention of domestic guru Martha Stewart courtesy of "Martha," her new daytime show, and prime-time series spin-off "The Apprentice:  Martha Stewart" – both of which premiered on NBC this month.
Someone who was once buttoned-up, etiquette-conscious and all about a "good thing" is now a boot-cut-jeans-wearing, hip-hop-loving, tell-all chummy friend.  And she wants you to know that she's very much a down-to-earth citizen of humanity.  Just like you.
Except for the fact that she recently spent five months behind bars in a West Virginia federal prison for lying about a stock sale.  But don't let that hinder your perception; let it help.  That's how Martha's handling it.  In fact, during the entire first week of "Martha," nearly every segment made some mention of her time in the pokey.
Curiously, though, no jail-time references were made this past week when her primetime "Apprentice" spin-off was unveiled.  The 13-episode reality show, under the tutelage of über-producer Mark Burnett ("Survivor", "The Apprentice"), appears that it will focus more on Martha as businesswoman and not as chatty girlfriend. 
With both daytime and prime time in the pocket, plans have also been announced by Sirius Satellite Radio for "Martha Stewart Living Radio," which is set to debut later this year.  The 24-hour-channel will carry programming featuring Martha Stewart and her team of experts, covering the usual domestic topics (cooking, decorating, weddings, collecting, holidays, crafts, etc.).
Even Kmart is upping the Martha ante.  Home to the "Martha Stewart Everyday" product line, the discount retailer has re-tooled its own image and is currently running commercials touting anything and everything closely related to Martha.  Kmart's Web home gives prime real estate to her daytime television show with a special section designated as "Martha TV Products," so that viewers can cash in on the pots, pans and spatulas we see used every day on "Martha."
I'm still waiting for word on when her tell-all prison memoir will be forthcoming (if ever).  But before that, she has already written "The Martha Rules:  10 Essentials for Achieving Success as You Start, Grow or Manage a Business."  It's scheduled to be published next month by Rodale Books.
At some point, I'm sure she'll take her comeback story all the way to politics and run for mayor or governor.  Hey, at least with Martha in office we'd know there'd be tasty hors d'oeuvres at press conferences and absolutely no stains or wrinkles.
Real or Faux
At this point in the reinvention process, I'm a little overwhelmed and still chewing on everything hurtling at me that's branded "Martha Stewart."  The quandary, as I see it, is if this Martha is real or a fabrication.
Between Week 1 and 2 of "Martha," I noticed a dramatic difference in show content and her behavior.  The first five days included flashy, A-list celebrity guests who seemed to have been chosen for their "wow" factors as well as their abilities to push Martha a little out of her comfort zone.
A great example took place on Day 4, when hip-hop/business mogul Diddy gave her a lesson in Rap 101 (the definitions, the moves … the works).  Martha in return taught Diddy how to "wrap" dumplings for some sort of Asian cuisine with the help of a couple local NYC chefs.
Week 2 shows contained more reserved, true-to-Martha segments, but the multiple prison references – and what I perceived as "it was hip to be in jail" subliminal messages – still left a questionable taste in my mouth.  Where was the remorse?  Am I supposed to be desensitized to her prison time and accept it as normal?  Should I try to discern her heart and her motives?  Am I judgmental?
Discernment and Judgment
Proverbs 18:15 says that "the heart of the discerning acquires knowledge" and "the ears of the wise seek it out."  Over in Matthew 7:1-6, instruction is given to "take the plank out of your own eye, and then you will see clearly to remove the speck from your brother's eye." 
I admit I feel wobbly, walking the fine line between discernment and judgment.  I am really trying to distinguish and decide rather than just point a finger and judge someone who has fallen and is working hard to get back up.  Martha does deserve a second chance and the opportunity to turn her life around (don't we all?).  And I sincerely hope there has been a reinvention in her spirit and her character.
Martha has a lot of "good things" to offer us as viewers.  The information being delivered to us from her vast empire is mostly useful instruction, and I think there is something for all of us to learn from her advice.  I mean ... who can't use some good tips on cooking, cleaning and folding a T-shirt? 
Perhaps my questioning and struggle with her reinvention should just lead to my prayer for her, that a true heart change would be taking place.  I know I can do that without any reservations and will continue to hope that the Martha we see before us is truly a genuine reinvention. 
Because that, my friends, could be a very good thing.


"Martha" airs Monday-Friday during the day, while "The Apprentice:  Martha Stewart" airs Wednesday nights on NBC.  Check your local listings for times.