4 Things Parents Should Know about Birds of Prey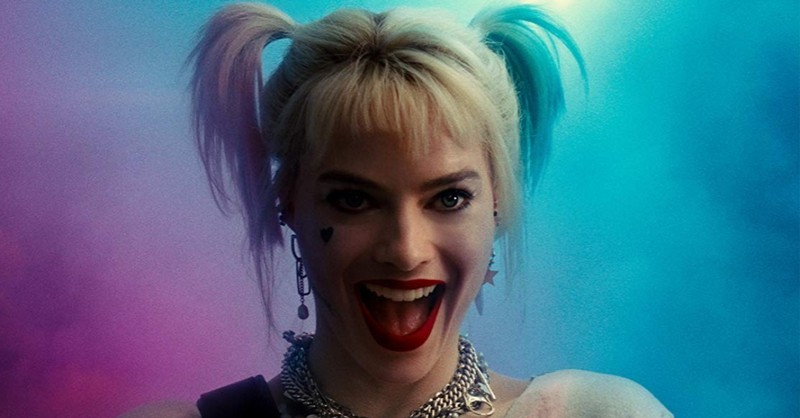 Harley Quinn is a young care-free woman who's coming off a bad breakup with her ex-boyfriend, the sadistic villain known as the Joker.
But she's determined to bounce back – and to get revenge – in the big city of Gotham.
She starts by stealing a truck. She then drives it into a chemical plant that the Joker loved, sparking a massive explosion that leads to police descending on her location to investigate the cause. 
Unfortunately for Quinn, she left her necklace – the one Joker gave her – on the scene.
And now Harley Quinn is a woman on the run. Again. But the police aren't the only ones who are after her. In fact, dozens of people in Gotham's underworld want her dead. Leading that pack is Roman Sionis/Black Mask, whose desire to nab Quinn increases when she befriends a teen girl who just happened to steal his diamond.
Will Quinn live to see another day?
It's all part of the new DC movie Birds of Prey (R), starring Margot Robbie (Bombshell, Suicide Squad) as Quinn, Ewan McGregor (Star Wars prequels) as Black Mask, and Rosie Perez (Fearless) as a cop who is chasing Quinn. 
It's a film set in a superhero realm, but this movie isn't one for the whole family. Here are four things parents should know about Birds of Prey:
Warning: spoilers!
Photo courtesy: ©DC Comics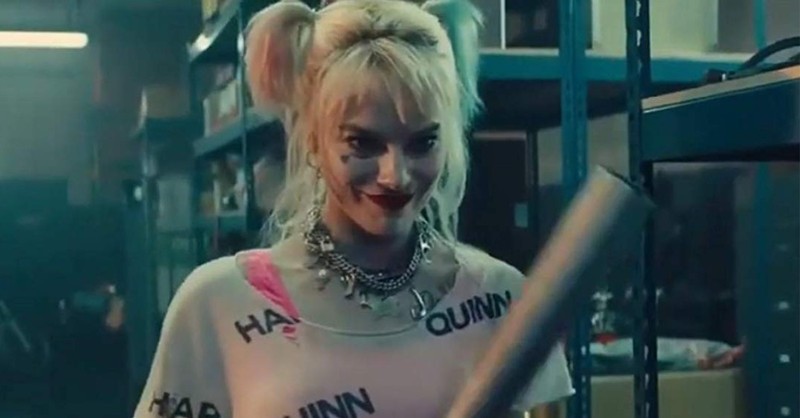 1. It's an Antihero Film
Harley Quinn walks a fine line between being a villain and an antihero – that is, a protagonist who does good heroic things but lacks traditional heroic qualities. She steals food from a grocery store. She kills people out of spite. She turns on those who trust her. She curses – a lot. Yes, there are reasons she's like this – more on that below – but there's no denying her self-centered nature. By the time the teenaged Cassandra Cain asks her, "How [can] I be like you?," you're screaming at the screen, "You don't want to be like her!"
Still, Quinn knows right from wrong. She shoots the police with smoke pellets and glitter bombs, not bullets. She takes in a kid off the street and (mostly) protects her. She befriends an elderly restaurant owner and views him as the father she never had. And in the end, she battles the villains.
Birds of Prey is a sequel to Suicide Squad, although you don't need to remember much (if anything) from that film to understand it.
Photo courtesy: ©DC Comics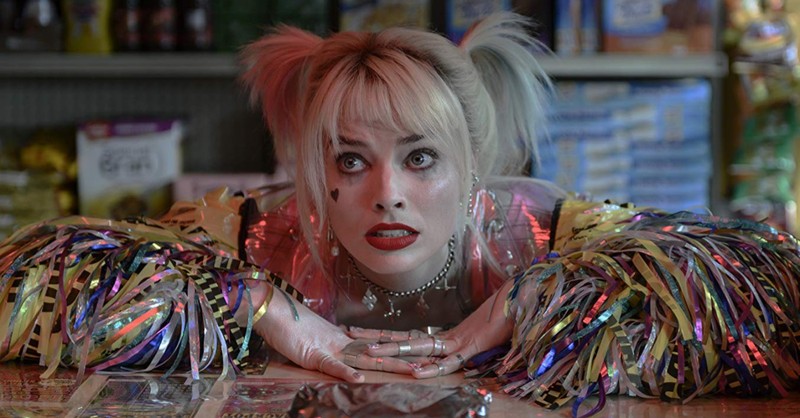 2. It's Set in Gotham, But ...
Quinn's hometown is Gotham, the movie's backdrop. But don't expect to see Batman or the Joker – two DC characters who also call Gotham home. They're not in this one (although both are referenced).
Birds of Prey makes up for this lack of comic book starpower with Quinn but also with fascinating characters that will be new to most moviegoers: Cassandra Cain, a street-smart teenager who survives off picking pockets; Helena Bertinelli/the Huntress, a shadowy figure who kills with a crossbow; Dinah Lance/Black Canary, a martial arts whiz who can break things with her singing voice; and Renee Montoya, a smart and savvy ex-cop.
The screenplay is excellent, combining Quinn's quirky narration with a few much-needed and fun flashbacks to piece the story together.
But even though Birds of Prey isn't the gut-wrenching downer that the Joker was, it's still not as inspiring as Wonder Woman or other traditional superhero films. It's also not as redemptive as Suicide Squad (which had several family-centric angles).
Sure, you're mostly cheering for Harley Quinn – while laughing at her – but you're also feeling sorry for her.
Photo courtesy: ©DC Comics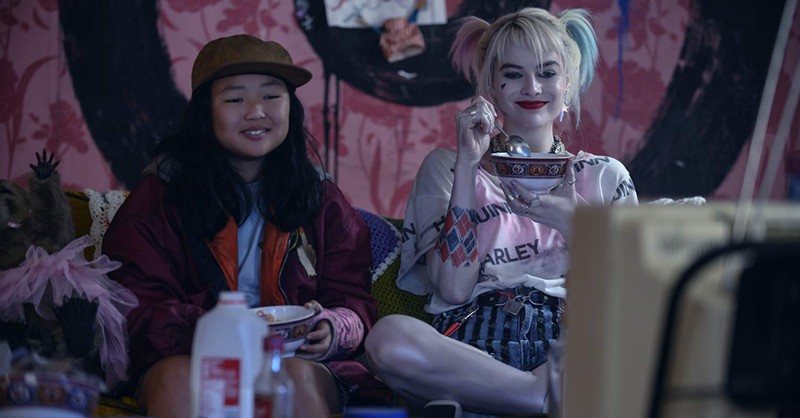 3. It Emphasizes the Importance of Family (in a Backwards Way)
Few characters in Birds of Prey come from a healthy home life. "When I was a kid, my dad traded me for a six-pack of beer," Quinn tells us. Ever since then – it seems – she's been trying to fill that hole in her heart. But Quinn isn't good at picking guys, and she's had her heart broken more than a few times. She tells everyone she enjoys the single life, yet we're not fooled. She's lonely. And hurting. And filled with anger. That's one reason she enjoys sparking trouble. It's an adrenaline rush that covers her pain. No, Harley Quinn isn't someone we'd want our daughters to emulate. (In Suicide Squad, she wishes she was married and had children.)
Quinn, though, isn't the only "good" character who didn't have loving parents. Helena Bertinelli/the Huntress saw her family gunned down when she was young. Cassandra Cain grew up in foster care and had an abusive foster dad. Black Canary/Dinah Lance lost her mother when she was young. Their tragic backgrounds explain why they're emotionally scarred. (Although, to their credit, they persevered.) Even in a bloody R-rated film, we see the necessity of God's perfect design for the family.
Photo courtesy: ©DC Comics
4. It's Coarse … Very Coarse
Much like the R-rated Joker, the R-rated Birds of Prey is violent and vulgar, from beginning to end. We hear more than 60 f-bombs (and a few other words, too; see details below). We also see a few violent and disturbing actions we'd rather forget.
The sadistic villain Roman Sionis/Black Mask loves blood so much that he sits in a chair and eats popcorn while watching his workers torture people. His preferred torture method: Cutting the faces off victims who are alive and hanging from a rope. (We hear it being done and we briefly see the gruesome result.) Elsewhere in the film, we see an entire family, with parents and children, gunned down by mobsters. We see Huntress use her crossbow to kill people; nothing is left to the imagination.
The coarse content is so mentally jarring that it overshadows the movie's positive qualities. It also desensitizes us. (The PG-13 Suicide Squad was a better film, partially because it left out this excess junk.)
Birds of Prey has plenty of enjoyable moments. But 60 less f-bombs and fewer scenes of people's faces being cut off would have made it better, and more inspiring, too.
Birds of Prey is rated R for strong violence and language throughout, and some sexual and drug material. Coarse language includes the f-word (61), s--t (14), a-- (8), h-ll (5), b--ch (2), d--n (2), misuse of "Jesus" (2), misuse of "Christ" (2), GD (1).
Entertainment rating: 2.5 out of 5 stars.
Family-friendly rating: 1 out of 5 stars.
Photo courtesy: ©DC Comics
---