4 Things Parents Should Know about The Bad Guys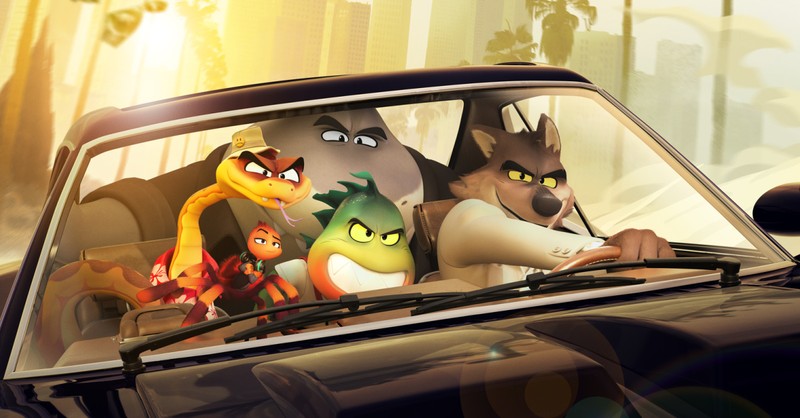 His name is "Wolf," and he looks exactly as you might imagine: intimidating, sly and dangerous.
The world fears Wolf. It's also scared of his four best friends: Snake, Tarantula, Shark and Piranha.
Wolf and his gang of friends have embraced their bad reputation by doing what bad characters do: steal money and live underground, in hiding.
"We may be bad. But we're so good at it," Wolf says.
It appears Wolf is destined for a lifetime of crime.
But then he accidentally saves an elderly woman's life. And then she compliments him. And then his tail spontaneously wags – a tacit acknowledgment that his good deed elicited positive emotions.
To make matters worse, a world-famous scientist – Professor Marmalade – has pledged to give Wolf and his friends lessons on how to be "good" as part of a plea bargain to keep them out of jail. The bad guys, he asserts, can be changed for the better.
"How can we say they're hopeless if they've never been given a chance?" the professor asks.
Will the professor's experiment work?
It's all part of the new DreamWorks film The Bad Guys (PG), starring Sam Rockwell as Wolf, Marc Maron as Snake, Awkwafina as Tarantula, Craig Robinson as Shark and Anthony Ramos as Parhana.
Here are four things parents should know about the film:
Photo courtesy: ©DreamWorks, used with permission.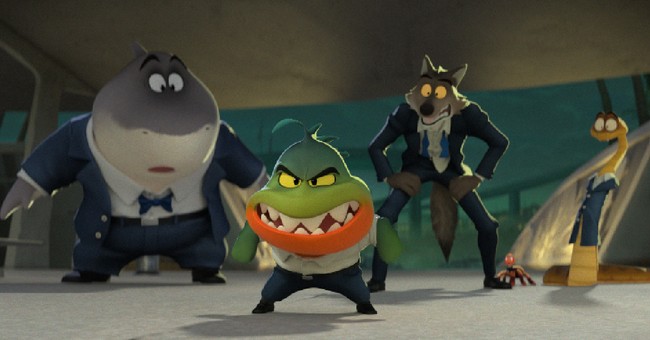 1. It's Based on a Popular Book Series
The film is based on a Scholastic book series of the same name that followed the exploits of five anthropomorphic "bad" animals as they performed good deeds. Their name -- the "Bad Guys" – is due to their appearance and reputation.
There are 15 books in the series, which is geared toward children in grace 2 through 5. The first book was the 2016 children's book of the year for Australia's Indie Book Awards.
Aaron Blabey, an Australian author, wrote the series with his kids in mind. He and his wife, Kirstie Hutton, have two children.
"These are characters who have been judged their whole lives simply because of the way they look," he told Crosswalk. "... I wanted to write a book for my six-year-old at the time that would be as exciting to read as it was to sit down and play an Xbox or watch a movie."
The books' positive messages, he said, "come in almost subliminally" for children.
Photo courtesy: ©DreamWorks, used with permission.
2. The Characters Don't Stay Bad
Don't let the film's title – or the trailer – fool you. Yes, these bad guys start off as bad – robbing a bank and then outrunning the cops back to their underground sewer fortress – but they gradually turn good.
In both cases, though, they're hilarious. When they throw Snake a birthday party, he responds, "Out of all the people in the world, I hate you guys the least." When they take a group photo, Wolf urges them with a smile, "Everybody say 'robbery!'"
Tarantula is a computer hacker. Snake cracks safes. Shark is a master of disguise. Piranha is a loose cannon – and will fight anyone.
The movie's plot turns during a heist when Wolf accidentally saves an elderly woman's life. (He was trying to steal her necklace, but in doing so, prevented her from falling down a staircase.)
"I'm alive thanks to you!" she tells him. "... You're such a good boy."
For the first time in his life, Wolf realizes that performing good deeds elicits joy.
For the rest of the film, Wolf experiences an emotional tug-of-war between his old "bad" life and the good life that gives him a positive "tingly" feeling. Eventually, his friends are drawn to the good side, too – even though they're horrible at it. (During a lesson on rescuing a cat from the tree, the five bad guys argue over who will eat it.)
Underscoring this bad-to-good redemptive theme, they learn that Gov. Diane Foxington – a woman known for her good deeds – formerly was a villain known as the "Crimson Paw."
Photo courtesy: ©DreamWorks, used with permission.
3. It's Filled with Great Lessons
For a film with "bad" in the title, the movie has tons of good lessons for parents and children. Here are seven: 1. Good deeds elicit immeasurable joy. 2. Everyone deserves a second chance. 3. Don't judge a person by their appearance. 4. Bad deeds lead to jealousy and division. 5. Temptation is always lurking. 6. Smart people surround themselves with good people. 7. Sometimes, it's necessary to abandon old friends when opening a new chapter in life.
Blabey said the film's message "can be distilled down to something as simple" as "don't judge a book by its cover."
"It is about prejudice. It's about not judging others before you know all the facts," he said.
Director Pierre Perifel told Crosswalk, "I'm a dad as well, and I want to pass on good messages. And so [the film's lessons are] incredibly important."
Christian parents can take these positive lessons to the next level. For example, our motivation for good deeds should emanate from a selfless heart and not solely so we can experience positive feelings. But the message in Bad Guys is a good start.
Photo courtesy: ©DreamWorks, used with permission.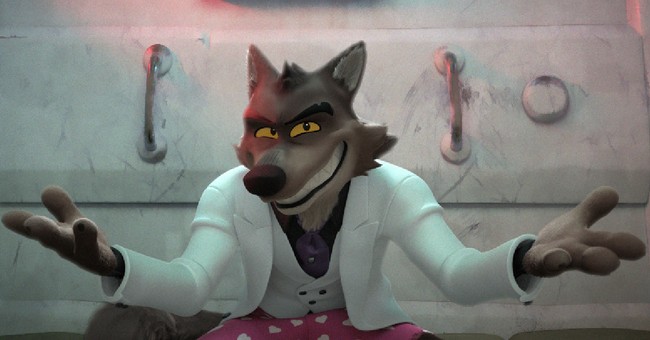 4. It's One of the Best Family Films of 2022
Bad Guys doesn't have any cringe-worthy moments for families. There's no coarse language (unless you count a couple of instances of "oh my gosh" and a few potty jokes). There's no sexuality. The cartoonish violence stays in the "Wile E. Coyote and the Road Runner" realm. There aren't even any suggestive jokes, as we saw recently with Sonic 2.
It's a funny, smart film that includes a few plot-twisting surprises. It has a redemptive ending (Wolf literally says he's a fan of "redemption arcs)." Even better: It may lead your kids to read the books.
It's easily one of the best family films of 2022.
Bad Guys is rated PG for action and rude humor.
Entertainment rating: 4.5 out of 5 stars.
Family-friendly rating: 4.5 out of 5 stars.
Photo courtesy: ©DreamWorks, used with permission.
---
Michael Foust has covered the intersection of faith and news for 20 years. His stories have appeared in Baptist Press, Christianity Today, The Christian Post, the Leaf-Chronicle, the Toronto Star and the Knoxville News-Sentinel.
Related podcast:
The views and opinions expressed in this podcast are those of the speakers and do not necessarily reflect the views or positions of Salem Web Network and Salem Media Group.