4 Things to Know about Heavenquest: A Pilgrim's Progress
Michael Foust

ChristianHeadlines.com Contributor

Updated

Oct 24, 2019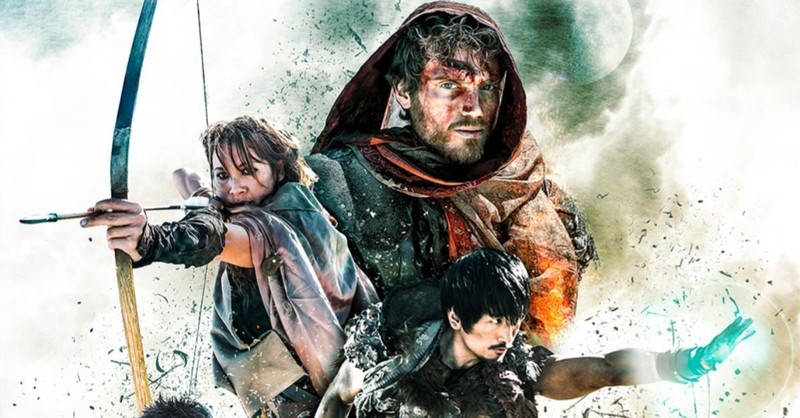 Long ago, prequel films were a rare genre. Today, though, they're nearly as common as popcorn and soda. 
There was a prequel for Despicable Me (Minions), Godzilla (Kong: Skull Island), Harry Potter (the Fantastic Beasts series), and, of course, the 1977 film Star Wars: A New Hope (too many to list). 
And now, A Pilgrim's Progress. 
The new film Heavenquest: A Pilgrim's Progress tells the backstory to John Bunyan's classic novel in a real-live fantasy action format. And unlike many prequels, this one is quite good. 
Heavenquest will be available to stream for two days Oct. 25-26 before releasing on DVD and other platforms in January.
Here are four things you should know: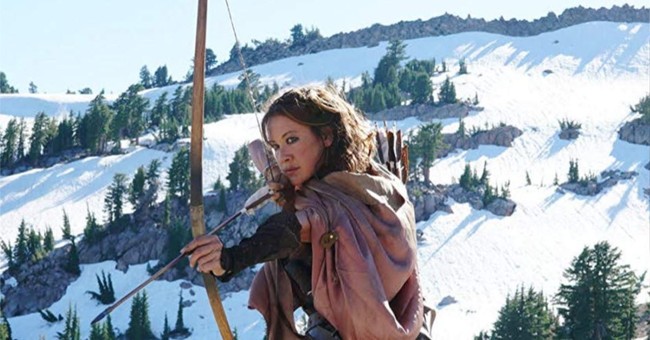 1. It's a Worthy Backstory to The Pilgrim's Progress
No, John Bunyan didn't write the script, but I suspect he would consider it a worthy companion to his 17th-century classic novel. The Pilgrim's Progress – for the uninitiated – follows a man named Christian on his journey from the City of Destruction to the Celestial City. It provides inspiration for Christians in their daily walk. Heavenquest does, too.
In The Pilgrim's Progress, Christian is assisted on his journey by several individuals, including by a man named Evangelist. In Heavenquest, we learn how Evangelist – "Vangel" in the movie – became such a devoted follower of the one true King. He initially doubts the existence of a loving King, claiming such stories are "fairy tales for commoners." But an acquaintance tells him otherwise: "The North is beautiful. It flows with light – with wonder." 
In Heavenquest, Vangel is traveling from the wicked Southern Kingdom to the peaceful Northern Kingdom. Of course, it's not an easy journey.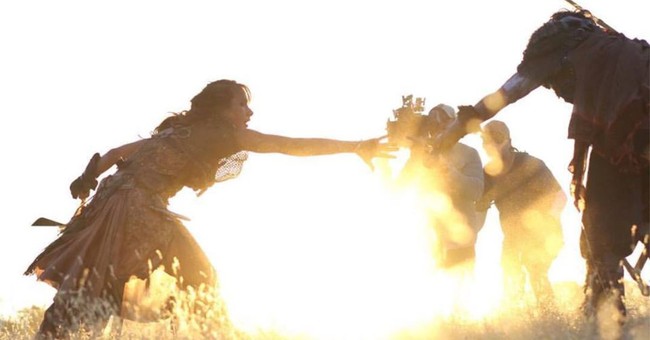 2. It's Full of Allegory – Just like The Pilgrim's Progress
Bunyan's novel was packed with allegory, as Christian encountered characters named Hope and Faithful and places like the Valley of Humiliation. 
Heavenquest, too, has symbolism. Vangel passes through the City of Deeds. He falls in traps and then is freed. He meets individuals named Elder and The Interpreter. He is told that he is responsible for walking the path to the Northern Kingdom – no one can do it for him. 
He is transformed from a sinful man who ridicules the good King – "how can you believe in something" you can't see? – to a faithful servant who wants to see him face to face.
The movie contains a few parts that may be too disturbing for some children (more on that below), but for everyone else, it's probably OK.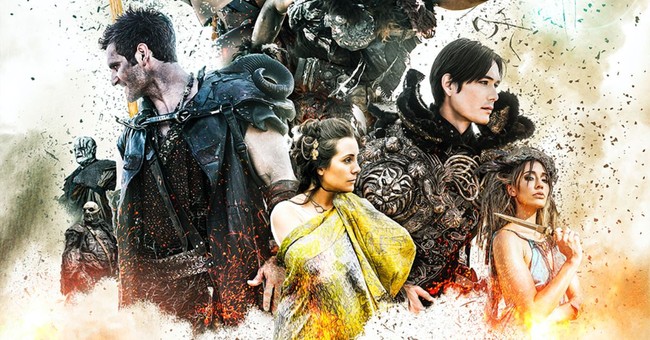 3. It's Well-Done … Despite a Shoestring Budget
I didn't expect to enjoy Heavenquest. But about 10 minutes into the film, I was hooked. It was filmed on a budget of $250,000 – pennies by Hollywood standards – but makes up for the lack of cash with solid acting, excellent cinematography, awe-inspiring locations – mountains and valleys are prominent – and a good script. 
Director Matt Bilen told Crosswalk he had no interest in creating a "cheesy" movie. One goal, he said, was to find actors who could make a fantasy plot believable on the big screen. 
Outside of Alan Powell (Like Arrows, The Song), you likely haven't heard of the actors, yet they turn in fine performances. Actors In-Pyo Cha and Ricky Kim (South Korea), Karyme Lozano (Mexico) and Peta Sergeant (Australia) might be better known in their home countries and have dozens of titles to their credit.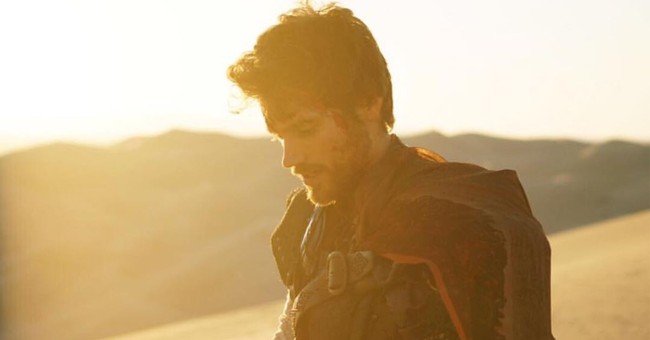 4. It's Gospel-Centric
Vangel learns of redemption, grace, mercy and love – concepts previously foreign to him. He meets a woman named Ezera, who tells him how the Northern King gave her a second chance in life when she lacked hope.
Asked what the King is like, she responds: "He's strong, like a hurricane wind, but he's gentle. He's kind. And he's just. There's no other king worth serving." 
The King, she says, is so powerful that he is present "everywhere."
The film includes a strong parallel to the major biblical themes of Creation, Fall and Redemption.
Vangel, like Christian, is given a book and told it has the answers he needs. 
"Read it," he is told. "It reveals the true nature of our world – about the light and the darkness."
Even if you've never read Bunyan's novel, Heavenquest is an inspiring tale.  
Learn more at HeavenquestFilm.com.
Content warnings: Heavenquest contains no sexuality or coarse language, although we do hear a reference to castration and a woman called a "whore." We see the wicked king strike down people with lightning emanating from his fingers. We see a few fights, and someone stabbed. We learn one character was a witch. A woman is choked, apparently to death. One character wears a cleavage-bearing outfit. We see a few scary-looking monsters that look like something from the bar scene in the first Star Wars movie. The film is unrated. 
Entertainment rating: 4 out of 5. Family-friendly rating: 4 out of 5.
Michael Foust is a freelance writer. Visit his blog, MichaelFoust.com.
Photos courtesy: WP Films
Video courtesy: WP Films