4 Things to Know about Roe v. Wade, the Movie about the Supreme Court's Abortion Case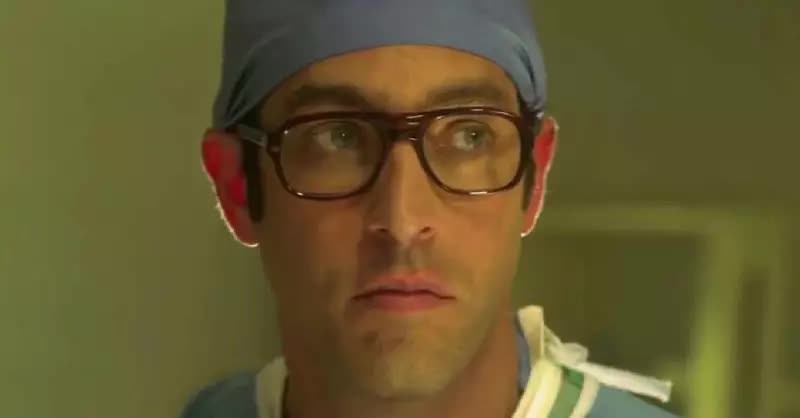 Bernard Nathanson is a smart, young doctor with a drive to be successful and a desire to make money in 1970s America.
Bernard could take any path in the medical realm, but he opts to be an abortion doctor in the state of New York, which recently legalized the controversial procedure. The pay is good, the business is great, and the career trajectory is promising.
As he says, "there's a fortune in abortion."
There's so much money to be made as an abortion doctor that Bernard flies to the United Kingdom to learn of a new procedure that will allow him to conduct an abortion in less than five minutes.
More than likely, he'll need the new skill. That's because the U.S. Supreme Court is set to hear oral arguments in a case that could legalize abortion nationwide.
A pro-abortion rights decision would allow Bernard to take in even more patients and make even more money. It won't, though, help him find the one thing he knows he lacks: peace.
The new movie Roe v. Wade, now on home video platforms, tells the Story of the famous Supreme Court decision through the eyes of Bernard Nathanson, an abortion doctor who was one of the co-founders of the pro-choice group NARAL, but who eventually turned pro-life.
Here are four things you should know about the film:
Photo courtesy: ©BCL Finance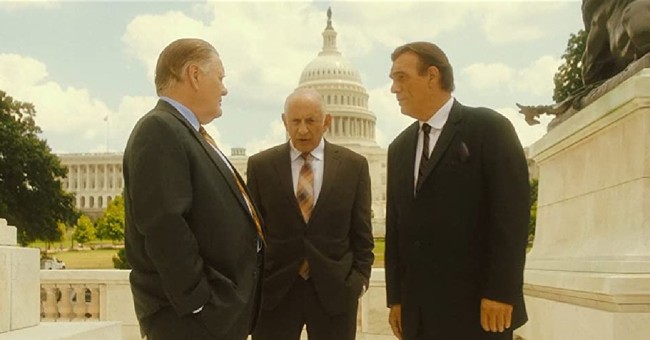 1. It Has a Few Well-Known Names
The movie's strongest moments occur and around the courtroom, partially because of the actors who play the justices but also because of the intriguing drama. It stars Oscar winner Jon Voight (Ali, Runaway Train) as Warren Burger, Golden Globe nominee Corbin Bernsen (Major League series, Psych) as Harry Blackmun, Robert Davi (Die Hard) as William Brennan, Steve Guttenberg (Three Men and a Baby) as Lewis Powell, Wade Williams (Mercy Street, Ali) as William Rehnquist and John Schneider (Smallville) as Byron White. When the Roe decision was handed down in 1973, Justices White (nominated by President Kennedy) and Rehnquist (nominated by President Nixon) were the only two dissenting votes.
The film also stars Stacey Dash (Clueless) as pro-life doctor Mildred Jefferson, Joey Lawrence (Melissa & Joey, Blossom) as pro-life professor Robert Byrn, and Greer Grammer (The Middle, Awkward) as pro-choice attorney Sarah Weddington.
Photo courtesy: ©BCL Finance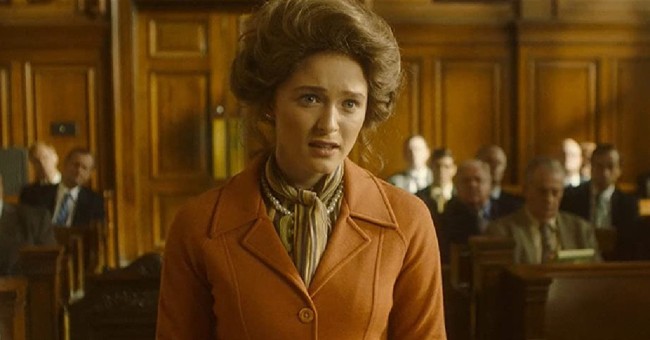 2. It's the Story You've Never Heard
Narrated by Nathanson's character, Roe v. Wade is part biopic, part historical drama, and part conspiracy drama. At least half the movie takes place outside the courtroom, giving the viewer the background for the most famous Supreme Court case of the past 50 years. It shows how supporters of abortion rights developed their legal case and how the pro-life community tried to counter it.
The film delivers multiple twists and turns that likely will surprise viewers. Some shocking moments revealed in the movie include Justice Potter Stewart's wife, who voted with the majority in Roe, was a volunteer at Planned Parenthood, Planned Parenthood founder Margaret Sanger once spoke at a KKK meeting, clergy and rabbi rallied support for legalized abortion and Norma McCorvey, who was "Jane Roe" in the case, was lied to by her attorneys.
The movie's website includes a "fact check" section pointing to documents backing up the claims.
Photo courtesy: ©BCL Finance
3. It Includes Arguments from Both Sides
The plot of Roe v. Wade leans heavily to the pro-life side, but the movie also is fair to pro-choice arguments, especially in the courtroom setting. In fact, the legal arguments from the pro-choice attorneys sound similar to what a Planned Parenthood or ACLU attorney would say today.
"Life is an ongoing process," a pro-choice attorney says. "It is almost impossible to define at which point life begins or perhaps even when life ends."
The movie's purpose, co-director and star Nick Loeb told Crosswalk, "is not to preach to the choir.
"The purpose of the movie is to show what happened. … These are the facts. Now, you decide," he said.
Still, the film's most powerful moments are when the pro-life side speaks. In a line taken verbatim from Supreme Court oral arguments, the attorney representing the pro-life position and the state of Texas tells the justices, "This court has been diligent in protecting the rights of minorities. And, gentlemen, we say this is a minority – a silent minority. … Who is speaking for these children? Who is counsel for these children?"
Photo courtesy: ©BCL Finance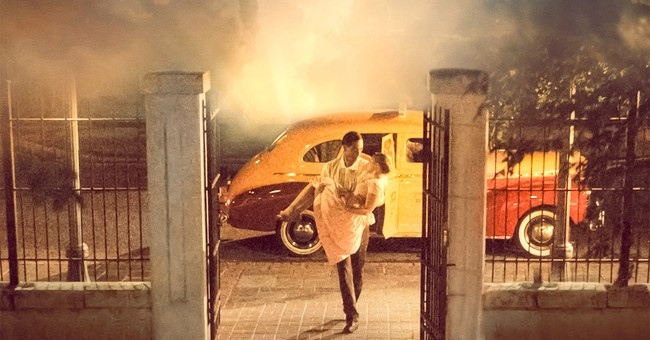 4. It Works Best as a Docudrama
Roe v. Wade includes several gripping moments that educate and even inspire, but it also has too many melodramatic scenes to make it a great movie.
Yet if you want to take a trip back in time to the 1960s and 1970s to learn how the Supreme Court legalized abortion nationwide – and subsequently ignited a culture war – then you'll probably be pleased. If you view Roe v. Wade as an educational docudrama, it works.
And after the credits roll, conduct your own research. You'll probably discover – as I did – that the movie's most controversial moments are, in fact, true.
Visit RoevWadeMovie.com.
Rated PG-13 for mature thematic content and some bloody/disturbing images. Content details: sexuality/sensuality (men at the beach talk to women in bikinis; a fundraiser is held at the Playboy mansion, although everyone is clothed); language (h-ll 2; d--n 2), violence (Nathanson performs abortions, and we see the bloody, post-abortion remnants).
Entertainment rating: 2.5 out of 5 stars.
Family-friendly rating: 3.5 out of 5 stars.
Photo courtesy: ©BCL Finance
---
Michael Foust has covered the intersection of faith and news for 20 years. His stories have appeared in Baptist Press, Christianity Today, The Christian Post, the Leaf-Chronicle, the Toronto Star and the Knoxville News-Sentinel.