3 Things to Know about Summer of Soul, the Musical Documentary with a Gospel Flare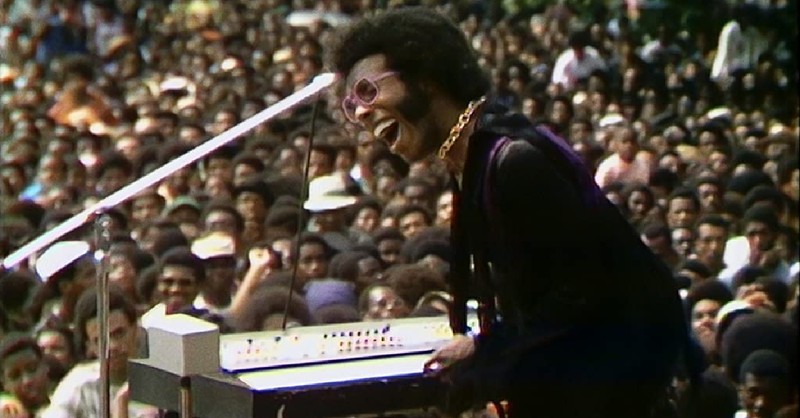 A new documentary is out that spotlights a famous 1969 music festival with famous artists and hundreds of thousands of fans – but it's likely not the festival you have in mind.
The film, Summer of Soul, tells the story of the Harlem Cultural Festival, which spanned six weekends in 1969 in New York City and attracted some of the nation's top musicians, including Stevie Wonder and Gladys Knight. An estimated 300,000 people attended.
It was a landmark music event but was overshadowed by Woodstock, which was held the same summer about 100 miles away.
Dubbed by some as the "Black Woodstock," the Harlem Cultural Festival celebrated black culture and music and was held on the tail end of the Civil Rights Movement. Gospel music was featured prominently in the festival.
Here are three things you should know about the film:
Photo courtesy: ©Concordia Studios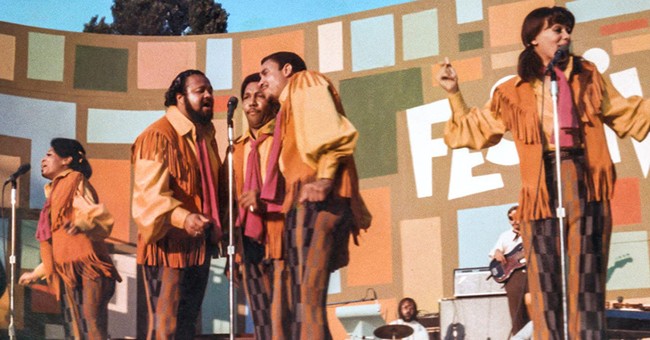 1. It's a Marvelous Excursion Back in Time
For those of us who didn't grow up in the 1960s, Summer of Soul is an entertaining trip back to an era when the country was undergoing a massive cultural transformation while reeling from a series of high-profile assassinations: John Kennedy, Robert Kennedy, Martin Luther King Jr and Malcolm X.
Discouraged, people were searching for not only a distraction but hope. They found it in the Harlem Cultural Festival, an event that featured not only Wonder and Knight but also Fifth Dimension, David Ruffin (of The Temptations) and Sly and the Family Stone.
The documentary is based on 40 hours of footage that sat in a basement for roughly 50 years.
Questlove, the co-frontman for The Roots, directed it. (The Roots is best known as the in-house band for The Tonight Show Starring Jimmy Fallon.)
The film showcases the changing hairstyles, clothes and music styles, but it lets the music serve as the heart of the documentary.
Asked how he narrowed 40 hours of footage down to a feature-length, Questlove told Time, "I compiled a 24-hour loop on my hard drive and then kept it on in my living room, kitchen, bathroom, studio, office and at The Tonight Show for five months. I even kept it on when I was asleep, and if something startled me awake, I jotted it down."
Photo courtesy: ©Concordia Studios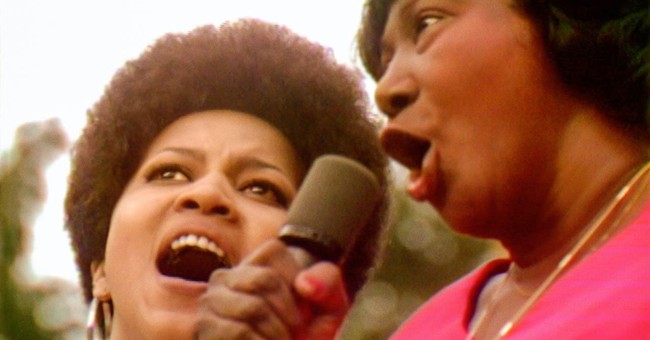 2. It Spotlights All Types of Music, Including Gospel
Gospel music has a major role in Summer of Soul. We see the Edwin Hawkins Singers sing an inspiring rendition of Oh Happy Day, a song that – incredibly for that genre – peaked at No. 4 on the Billboard Hot 100 Charts in 1969. The lyrics are simple but powerful: Oh happy day (Oh happy day) … When Jesus washed (When Jesus washed); He washed my sins away (Oh happy day).
"A lot of people don't believe in God anymore," Hawkins says in a clip from the era. "They don't go to church, especially our youth. It's really messed up, confused. They don't know who to turn to, which way to go. So they're trying this and that – and they're not finding satisfaction."
Hawkins' goal with his music, he said, was to "take the gospel" to young people via music that has "contemporary sounds" and "new beats."
The film spotlights other gospel singers, too, including Mavis Staples and Mahalia Jackson.
"Gospel was the therapy for the stress and pressure of being black in America," someone says in retrospect. "... We didn't know anything about therapists, but we knew Mahalia Jackson."
Photo courtesy: ©Concordia Studios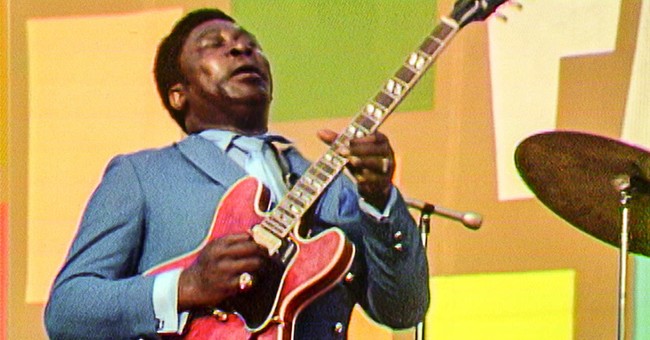 3. It's a Crash Course on Music History
For lovers of music, Summer of Soul is the next best thing to finding a DeLorean-flux capacitor combo and watching the Harlem Cultural Festival in person. It's a glorious highlight reel of a concert series that featured some of the best musical acts of the 1960s – acts you've likely heard on the radio or on soundtracks, even if you didn't know who was singing.
Some of the better-known songs include Aquarius/Let the Sunshine In from Fifth Dimension, My Girl from David Ruffin, and Heard it Through the Grapevine from Gladys Knight and the Pips.
Cultural change serves as a backdrop to the documentary. For men, the clean-shaven, suit-wearing look of Motown was gradually being replaced by the chest-baring look of Sly and the Family Stone (Everyday People).
Neil Armstrong stepped on the moon amidst the Harlem Cultural Festival, but most people in the film said they didn't care. Some even said it was a waste of money.
Summer of Soul is a gripping crash course on the history of music and culture among African Americans in the 1960s. It's one of the best documentaries of the year.
Rated PG-13 for some disturbing images, smoking and brief drug material. Content warnings: violence is minimal (we see images of the Vietnam War), as is language (GD, 1; misuse of "Jesus," 1). The film contains no sexuality.
Entertainment rating: 5 out of 5 stars.
Family-friendly rating: 4 out of 5 stars.
Photo courtesy: ©Concordia Studios
---
Michael Foust has covered the intersection of faith and news for 20 years. His stories have appeared in Baptist Press, Christianity Today, The Christian Post, the Leaf-Chronicle, the Toronto Star and the Knoxville News-Sentinel.