4 Things You Should Know about Dark Waters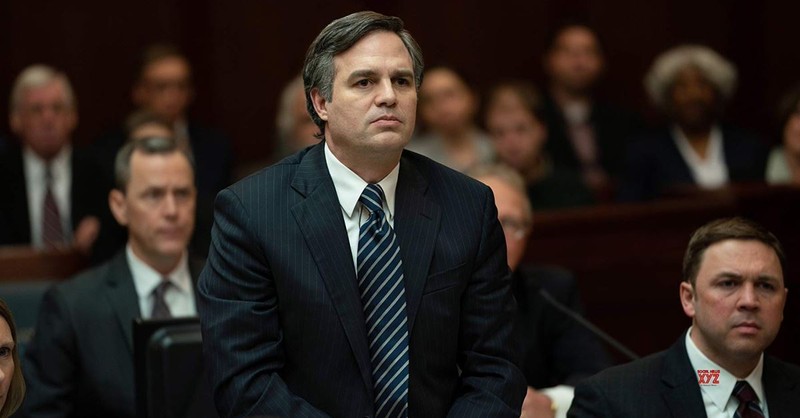 Wilbur Tennant is a hard-working West Virginia farmer who loves his wife, cherishes the land and cares for his livestock.
Unfortunately, though, his farm isn't what it used to be.
His cows have tumors. His calves have deformed hooves. His nearby stream – once crystal clear – now has a white foam.
His land has changed, and Tennant suspects the culprit is the DuPont plant down the road.
No one, though, will help Tennant, who desperately needs a friendly attorney.
Enter Robert Bilott. Sure, Bilott is a corporate defense attorney for chemical companies, but he's also the grandson of one of Tennant's friends.
Bilott agrees to help – believing the matter can be resolved easily – but is shocked at what he discovers. Nearly 200 of Tennant's cows have died. Babies throughout the town have been born with unique birth defects. And cancer is prominent among those who worked at the plant.
Eventually, Bilott agrees to take the case. Can he defeat DuPont in court?
It's all part of the new film Dark Waters (PG-13), which stars Mark Ruffalo (the Marvel film series) as Bilott; Anne Hathaway (The Dark Knight Rises, Les Miserables) as his wife, Sarah; and Bill Camp (12 Years a Slave) as Tennant.
The film follows Bilott as he learns that an unregulated chemical, PFOA (also called C-8), is to blame for the health problems. He also believes DuPont is guilty of a coverup.
"DuPont knew everything," he tells his wife. "They knew that the C-8 they put into the air, buried in the ground for decades was causing cancers. … They did nothing."
Here are four things you should know:
Photo courtesy: Focus Features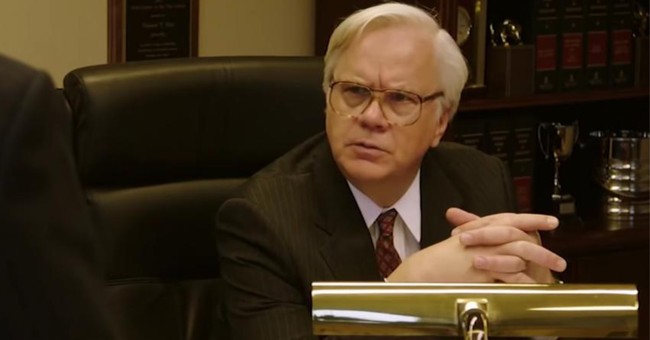 1. It's Based on a True Story
In 2017, DuPont and Chemours (a spin-off from DuPont) agreed to a $670.7 million settlement of more than 3,000 lawsuits related to the release of PFOA into the air, ground and water near its Parkersburg, W. Va., plant. PFOA was used to make Teflon pans but was linked to numerous illnesses (including cancer) and birth defects (among other things, babies were born with one nostril). The settlement came after DuPont lost a string of jury cases involving PFOA. DuPont no longer uses the chemical.
Dark Waters is also based on a 2016 New York Times Magazine feature, "The Lawyer Who Became DuPont's Worst Nightmare." That attorney is Bilott.
A DuPont executive said the movie misrepresents events "that happened years ago." Bilott told NPR, "This is something I've been dealing with for a couple of decades now. … [People] can draw their own conclusions about who's got the actual version of reality here."
Photo courtesy: Focus Features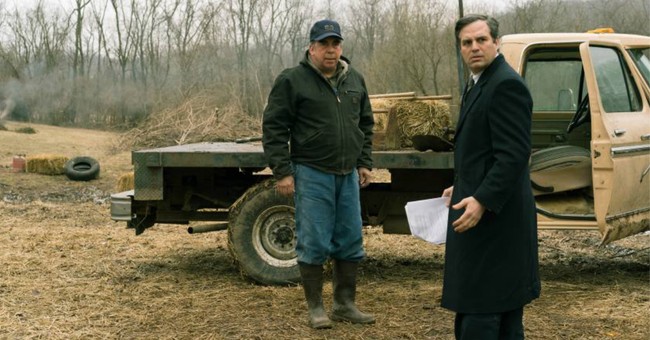 2. It's a David and Goliath Tale
In Dark Waters, Tennant – whose land is soiled with chemicals – is unable to find a local attorney because they're all scared to take on DuPont, the region's largest employer. Such a case could make them unpopular with the local populace. So Tennant turns to Bilott, who lives in another state and supposedly won't care what local people think.
Bilott agrees to help Tennant, yet soon realizes DuPont won't fully cooperate. He then confronts another reality: He and his firm have limited resources, while DuPont has numerous attorneys and seemingly unlimited funds.
Bilott, though, doesn't back down, believing he is doing the right thing. The film implies Bilott was driven by his Catholic faith.
"You did the Christian thing," his wife tells him. "You helped him."
Photo courtesy: Focus Features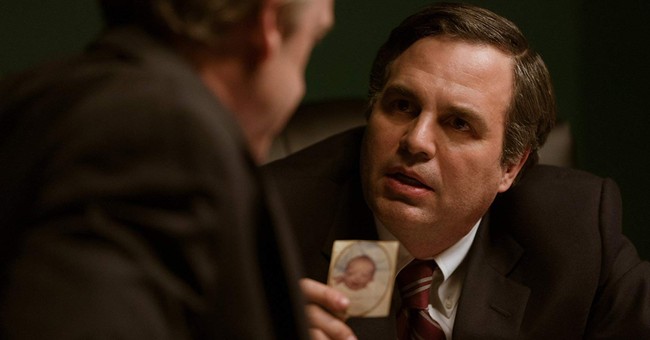 3. It's Inspiring … and Discouraging
Ruffalo and Hathaway are impressive, and the legal-driven screenplay is gripping – even though we know how the story will end. (The film also has a moderate amount of language; see details below.)
Dark Waters inspires us to believe that one person – driven to uncover the truth and stand for what's right – can change the world. It didn't matter to Bilott that he formerly represented chemical interests or that his paycheck was underwritten by companies like DuPont. He saw people suffering, and he wanted to help.
Still, Dark Waters doesn't leave us with happy feelings when the credits roll. The case caused Bilott so much stress that it had a negative impact on his health. And in the film's closing seconds, we learn that 99 percent of humans have traces of PFOA in their blood – and that nearly 600 chemicals around the world are unregulated.
Photo courtesy: Focus Features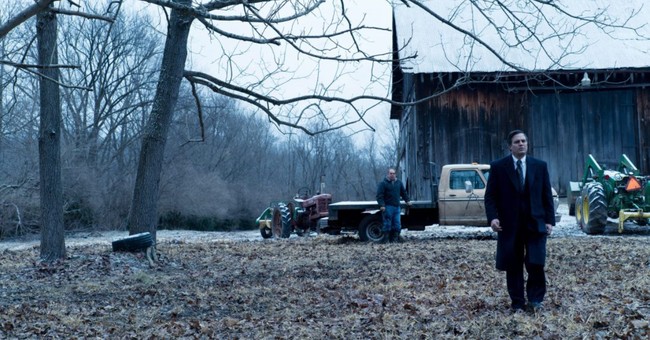 4. It Challenges Our Beliefs
Too often, the political realm forces us to choose between big business and a clean environment. And, too often, our political party identification – and not the facts and Scripture – drive our beliefs. We see overreach by one side or the other – whether by the EPA or by big corporations – and grow suspect of everything in that realm.
But somewhere in there, we need to find a balance. We're not called to worship creation, but we're not called to be uncaring, either. God made us stewards of the land (Genesis 1:26-28; 2:15) – and He commands us to care for it.
Of course, the rub lies in the real-world application. Perhaps Dark Waters offers us an opportunity for an agreement. Certainly, God doesn't endorse the deeds depicted on screen. A sin-filled world needs regulation and boundaries. That's true in our individual lives and the corporate world, too.
God wants us to stand for truth and chase the facts, no matter where they lead.
Dark Waters is rated PG-13 for thematic content, some disturbing images and strong language. Language includes: H-ll (8), misuse of "Jesus" (8), d--n (4), GD (3), a-- (3), misuse of "God" (3), f-word (2), SOB (2), OMG (1), s--t (1).
Entertainment rating: 4 out of 5 stars.
Family-friendly rating: 3 out of 5 stars.
Michael Foust is a freelance writer. Visit his blog, MichaelFoust.com.
Photo courtesy: Focus Features
---
Michael Foust has covered the intersection of faith and news for 20 years. His stories have appeared in Baptist Press, Christianity Today, The Christian Post, the Leaf-Chronicle, the Toronto Star and the Knoxville News-Sentinel.