4 Things You Should Know about Little Women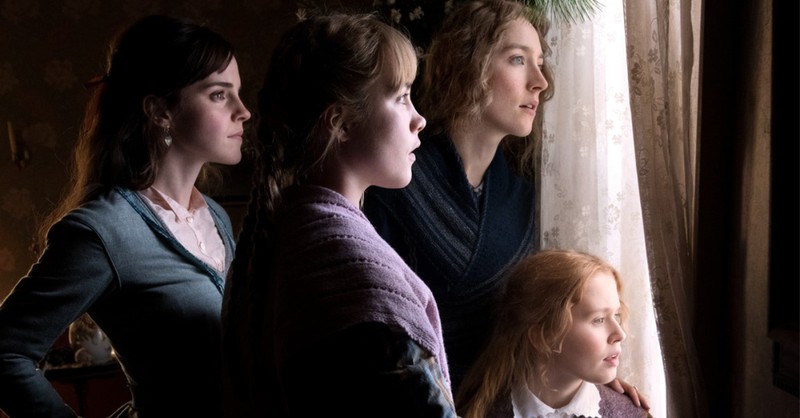 Jo March is a talented, independent young woman who wants to be a published author and who has no desire to get married.
Never mind it's 19th-century America – a time when women married for protection and stability.
Never mind she has a suitor.
"I love my liberty too well to be in a hurry to give it up," she tells Laurie, a long-time friend who isn't afraid to express his love for her. Jo, though, doesn't feel the same way.
Thus, she goes her separate way in pursuit of her career dreams. And Laurie travels to Europe where he befriends and falls in love with … Jo's sister.
It's all part of the latest retelling of Louisa May Alcott's classic novel, Little Women which tells the story of four sisters growing up and trying to find their places in the world. The 2019 version stars Saoirse Ronan (Lady Bird) as Jo, Emma Watson (Beauty and the Beast) as Meg, Florence Pugh (Little Macbeth) as Amy, Eliza Scanlen as Beth, Laura Dern (Jurassic Park) as Marmee March, and Meryl Streep (The Iron Lady) as Aunt March. It's rated PG.
Here are four things you should know:
Warning: spoilers ahead!
Photo courtesy: ©Sony
1. It's a Fun, Familiar Story
The 2019 version of Little Women is mostly the same story we've grown to love.
Jo is a writer who is skeptical of love and marriage. Meg is the opposite of Jo and becomes the first one to wed. Amy moves overseas and falls for Theodore "Laurie" Laurence (who initially was pursuing Jo). And Beth succumbs to an illness. Unlike the 2018 modern version of Little Women (which also is well-done and worth watching), the 2019 film is set in the 1800s, around the time of the Civil War – with its unique costumes and customs.
The film's scenes often switch between the sisters' adult years and teen years – using the same actresses – so if you're not familiar with the story, a quick overview of the plot might be beneficial.
The film is entertaining and worth watching. The casting is perfect.
Photo courtesy: ©Sony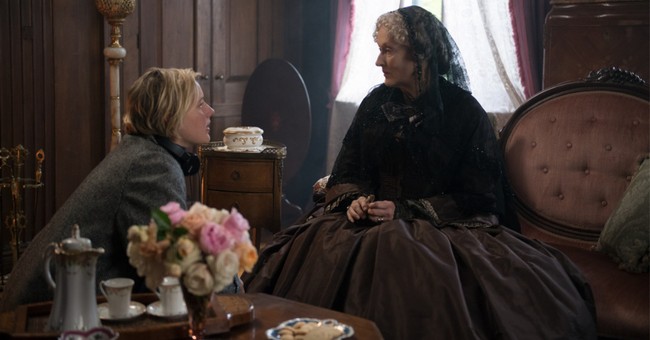 2. It Has a Few Changes
The most significant change: The film has two endings. One of those is similar to the book (Jo and Friedrich fall for one another). The other, though, shows Jo submitting a manuscript titled Little Women to a book publisher, who questions why she ended her book without the main character getting married. (No one will buy such a book, he says.) Wanting her manuscript published, Jo agrees to have the main character find a husband.
It's an ending that I liked. Little Women was directed by Greta Gerwig (Lady Bird), who grew up as a fan of the book.
"I don't know if I wanted to be a writer and that's why I liked Jo, or if Jo wanted to be a writer and that made me want to be a writer," Gerwig told the Los Angeles Times. "I know I was ambitious and competitive and I had a temper, and I know Jo had all of those things. In many ways, I think Jo March allowed me to be who I was, and I think she gave that same permission to a lot of other women. She made a certain type of young girl feel like she had a place."
Photo courtesy: ©Sony

3. It's Filled with Lessons about Life
At its core, Little Woman is a story about sisterhood, but during the two-hour film, the women learn multiple life lessons. Like lessons about growing up. And friendship. And forgiveness. And generosity. And change. And choices. And death. And disappointment. And loving each other despite differences.
The book has had special meaning to girls throughout the years, yet many of its themes are universal. The girls look forward to adulthood – but once there, they wish they hadn't aged so fast ("I can't believe childhood is over," Jo says).
The age-old debate about singleness-vs.-marriage is tackled, too. Jo wants to focus on her career. Meg, though, wants a family.
"Just because my dreams are different than yours doesn't mean they're unimportant," Meg tells Jo.
Photo courtesy: ©Sony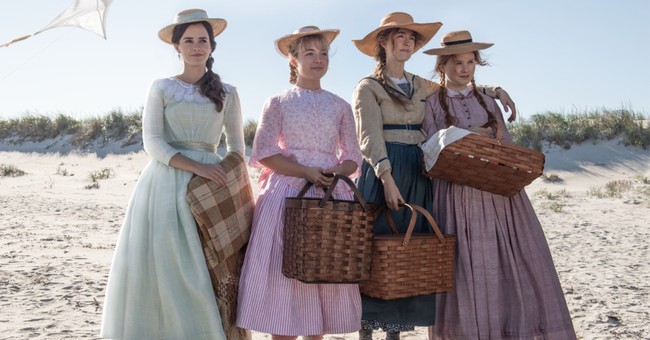 4. It's Family-Friendly
Sadly, Hollywood often spoils family-friendly classic stories by "updating" them. (Google FX's A Christmas Carol and Netflix's Anne with an A if you're curious.) But Little Women remains family-friendly. There is no coarse language. There is no sexuality/sensuality (minus a couple of innocent kisses and a reference to a "cat house"). The violent/disturbing content is minimal (it's implied that a teacher bloodied one of the sister's hands with a ruler; later, one of the sisters falls in an icy pond and nearly drowns.).
Kudos to the filmmakers for staying true to a classic story.
Entertainment rating: 4 out of 5 stars.
Family-friendly rating: 4.5 out of 5 stars.
Little Women is rated PG for thematic elements and brief smoking.
Michael Foust is a freelance writer. Visit his blog, MichaelFoust.com.
Photo courtesy: ©Sony
---
Michael Foust has covered the intersection of faith and news for 20 years. His stories have appeared in Baptist Press, Christianity Today, The Christian Post, the Leaf-Chronicle, the Toronto Star and the Knoxville News-Sentinel.