4 Things You Should Know about Messiah, Netflix's Controversial Series
Michael Foust

ChristianHeadlines.com Contributor

Published

Dec 30, 2019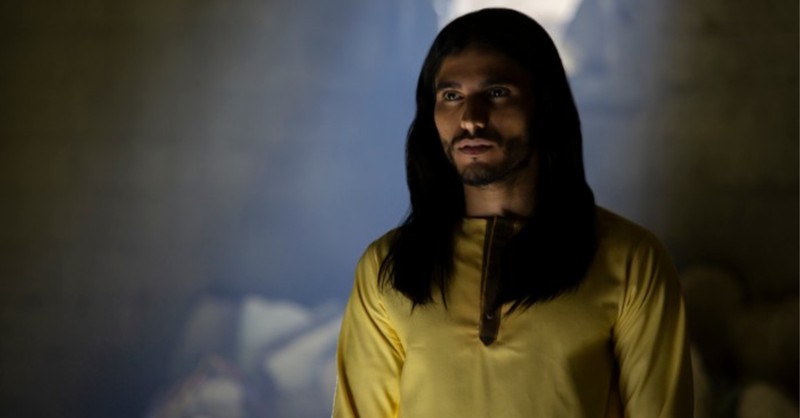 Felix is a Texas pastor who is doubting his faith and his career choice, too.
In fact, he would be perfectly fine if the small white church he pastors – set in the middle of the flat Texas plains – burns to the ground.
But then Felix witnesses what appears to be a miracle, when a tornado levels every building in town except his church. Eyewitnesses claim that a strange Middle Eastern man stood between the tornado and the church, stopping the twister in its path.
Felix befriends the man, whose name is Al-Masih, and begins following him.
Soon, the world's leaders and the mainstream media are watching Al-Masih's every move, too, wondering if he's divine – perhaps even the Messiah – or a fraud.
It's all part of the new Netflix series Messiah (TV-MA), which tells the story of a man who seemingly works miracles and who attracts thousands of followers – and who also grabs the attention of a skeptical U.S. government agent named Eva (Michelle Monaghan).
Here are four things you should know:
Warning: Major spoilers ahead!
Photo courtesy: Netflix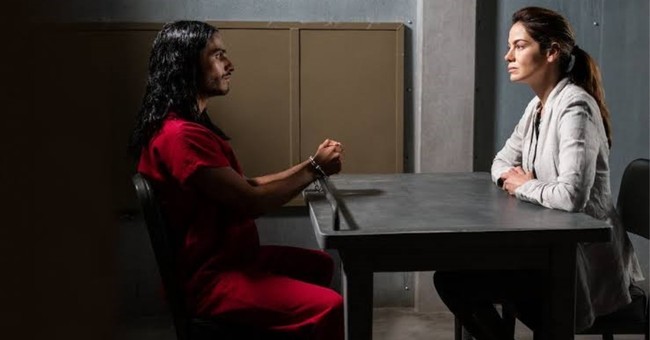 1. It's Controversial
Any series named "Messiah" and set in modern times is certain to be controversial. But the controversy runs much deeper than a label. This messiah quotes the Bible, yes, but also the Koran. He was raised in a Muslim family, although many Muslims reject him. He practices yoga and seems to endorse every religion ("I walk with all men," he says.)
When he gets legal assistance, his attorney calls him a "refugee." He makes head-scratching statements. ("Returning to your scripture will not save you.") He also takes rigid positions on the West Bank and on America's military presence in foreign countries. Meanwhile, the series also touches on the issue of abortion, when we learn a pastor's wife took her teen daughter to have an abortion without telling the husband. (The pro-life side of the discussion isn't well-represented.)
Photo courtesy: Netflix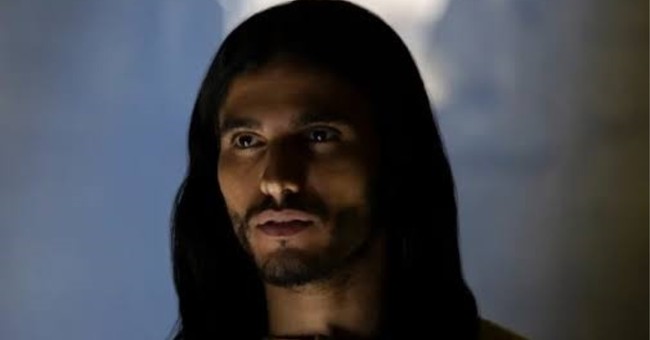 2. It's Binge-Worthy
I watched all 10 episodes. In each one, you hear from Al-Masih's followers (who claim he's a miracle-worker and maybe even the messiah) and from government agent Eva Geller (who believes he's a fraud). Each episode teases you with just enough information from each side to leave you uncertain. Al-Masih (Mehdi Dehbi) – for what it's worth – doesn't act like the Jesus of the Bible. He is caring, but also distant. In one episode, he seems to be following his followers – uncertain where he wants to go next – instead of leading them. In another episode, he appears to walk away from a promise. And unlike Christ, he never makes claims about who he is. Typically, he only speaks when asked a question. Still, if you can suspend belief for 40 minutes (and you can stomach the coarse content), you might bet hooked.
Photo courtesy: Netflix

3. It's Thought-Provoking
Like most shows about faith, Messiah raises thought-provoking questions.
A skeptical college student says he hopes Al-Masih isn't legitimate. ("Think about it," the student says. "If he's real, what are we supposed to do. Just give up everything and then start worshiping him?") That's a real-world question every non-Christian must answer about Christ. Despite its many flaws, the series can spark discussions with unbelievers about the real Messiah.
The Netflix series posits that the Messiah could come to Earth today and the world would miss him. While that didhappen 2,000 years ago when Christ was born, it won't happen when Jesus returns to Earth (Matthew 24:27, Luke 21:25-28, Revelation 1:7). He will be "coming with the clouds, and every eye will see him." Unlike what happens in the Netflix series, we won't be guessing.
Photo courtesy: Netflix

4. It's not Family-Friendly
Netflix's Messiah isn't a series for the whole family. It's filled with coarse language (including multiple GDs and too-many-to-count f-bombs), has partial male nudity (from behind), and includes a sex scene (although it's tame by Netflix standards). Most of the violence and disturbing content is in the PG-realm, although some is TV-MA-worthy. (One scene depicts a terrorist bombing.)
The last episode seems to set up a second season. Even though Messiah is gripping at times – I'm still not sure who he is – it's not a series I can recommend.
Entertainment rating: 2.5 out of 5 stars.
Family-friendly rating: 1.5 out of 5 stars.
Michael Foust is a freelance writer. Visit his blog, MichaelFoust.com.
Photo courtesy: Netflix

---
Michael Foust has covered the intersection of faith and news for 20 years. His stories have appeared in Baptist Press, Christianity Today, The Christian Post, the Leaf-Chronicle, the Toronto Star and the Knoxville News-Sentinel.