4 Things You Should Know about The Last Full Measure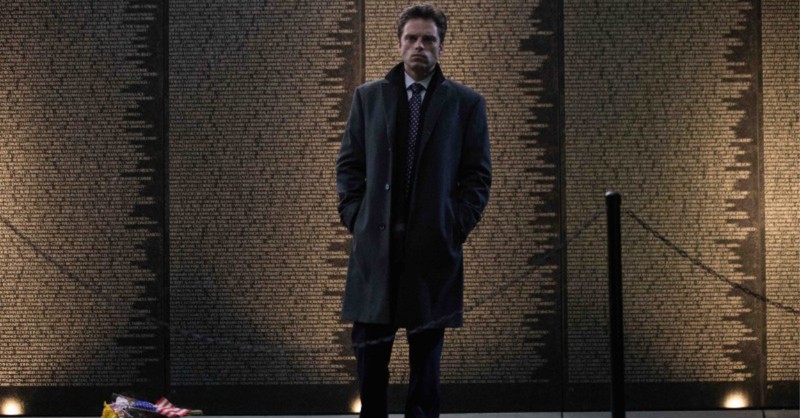 Scott Huffman is a young, jaded Pentagon attorney in 1999 who is facing unemployment because his boss – the secretary of the Air Force – resigned.
His only goal is to find another job.
But before he cleans out his desk, he must fulfill one more assignment: investigate a request by a Vietnam War veteran to have a serviceman who was killed in combat receive the Congressional Medal of Honor – the highest award for valor in action. That serviceman saved dozens of lives three decades ago before he was shot, but for reasons unknown, he was denied the ultimate honor of heroism at the time.
Huffman isn't happy with his new task.
"There's nothing in this for me," he says.
Soon, though, Huffman changes his tune. He discovers how this serviceman – William H. Pitsenbarger – put himself in danger in order to rescue more than 60 men. Huffman also gets to know the men who fought with Pitsenbarger that day – and whose lives were forever changed.
It's all part of the new movie, The Last Full Measure (R), starring Sebastian Stan (Avengers series) as Huffman, Christopher Plummer (A Beautiful Life) as Pitsenbarger's father, and Samuel L. Jackson and the late Peter Fonda as those who fought alongside Pitsenbarger.
Here are four things you should know:
Photo courtesy: ©Roadside Attractions
1. It's Inspired by a True Story of Valor
On April 11, 1966, the real-life William H. Pitsenbarger ("Airman First Class Pitsenbarger" and a member of the Air Force) volunteered to descend on a helicopter hoist 100 feet into a war-torn jungle, knowing he could be shot and killed on either the way down or up. But he went anyway, knowing there were dying men in need of medical help. He cared for the wounded and prepared men for evacuation.
When he faced a choice of bailing or staying – the chopper had been hit and needed to land elsewhere – he remained on the ground. He then joined the fight while caring for those who were shot, even pulling some of them to safety. He was shot and killed that day, but his selflessness and sacrifice had helped save more than 60 men. Still, he was not given the Medal of Honor posthumously until more than three decades later.
Director/writer Todd Robinson told Crosswalk he learned of the story while working on another project, about pararescue.
"Everywhere I went, the young airman wanted to make sure that I knew the story about Pitsenbarger," Robinson said.
Photo courtesy: ©Roadside Attractions


2. It Urges Us to Be Selfless
The film recreates Pitsenbarger's war heroics through a series of flashbacks, but most of the film is set in the late 1990s and follows the fight by his fellow servicemen to have him awarded the Medal of Honor.
Significantly, most of the men didn't know him personally. He was in the Air Force; they were in the Army. Their fight for the Medal of Honor – three decades after the incident – would force them to relive horrific memories.
But they had witnessed his heroics and knew he helped save their lives. They believed he and his surviving family members deserved it.
As of today, there have been only 3,525 recipients of the Medal of Honor, and only 19 from the Air Force.
The story teaches that "service is greater than self," Robinson said.
"They stepped outside of themselves to make sure that this man was properly acknowledged," Robinson said. "... His sacrifice will continue to touch people and inspire people to – I hope – consider doing things that are uncomfortable to them, knowing that what they do might touch somebody 20, 30, 50 years down the line, even though they'll maybe never even live to see what that is."
Photo courtesy: ©Roadside Attractions
3. It Spotlights the Sacrifice of Families
The Last Full Measure prominently features Pitsenbarger's elderly parents, who can still feel the pain of their loss, even though he's been gone 30-plus years. They, too, are heroes in the story.
Pitsenbarger's father lists the life events he missed seeing his son experience, including falling "in love with a child of his own."
"Only then could he understand how much his father loved him," the elder Pitsenbarger says.
His parents, though, aren't bitter.
Asked by a Pentagon attorney why they let their son go to Vietnam, his mother says, "You can't teach your children values and then just withdraw them because you're afraid of what you might lose. If not my son, then whose? My neighbor's? My sister's?"
Photo courtesy: ©Roadside Attractions


4. It's Not Political
The Vietnam War sharply divided Americans. Yet The Last Full Measure doesn't take sides in the debate. It's an inspiring tale of selflessness moviegoers can enjoy, as long as they can stomach its R-rated coarse content. (Scroll down for content details.)
Pitsenbarger's selfless action takes center stage, but every primary character in the film learns to place the interests of others first.
"It was designed to not be political," Robinson said. "The film is about valor. It's about persuasion. The film tries to get everyone [to see the story] through the prism of this young bureaucrat who is self-serving but is transformed – and hopefully, we are transformed along with him."
The Last Full Measure is rated R for war violence, and language. Language includes: H-ll (13), s-t (11), f-word (7), GD (7), misuse of "Jesus" (3), a-- (2), misuse of "Christ" (2), d--n (1)
Entertainment rating: 3 out of 5 stars
Family-friendly rating: 1.5 out of 5 stars
Photo courtesy: ©Roadside Attractions
---
Michael Foust has covered the intersection of faith and news for 20 years. His stories have appeared in Baptist Press, Christianity Today, The Christian Post, the Leaf-Chronicle, the Toronto Star and the Knoxville News-Sentinel.
Related podcast:
The views and opinions expressed in this podcast are those of the speakers and do not necessarily reflect the views or positions of Salem Web Network and Salem Media Group.