This Wedding Date Should Be a Very Limited Engagement
Annabelle Robertson

Entertainment Critic

2005

4 Feb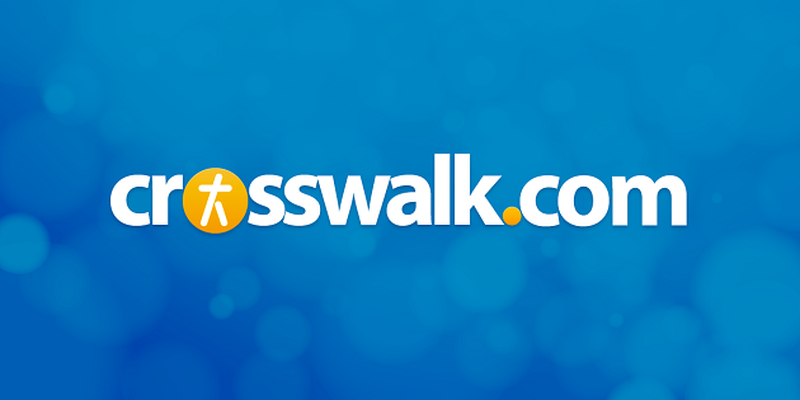 Release Date: February 4, 2005
Rating: PG-13 (for sexual content including language)
Genre: Comedy/Romance
Run Time: 90 min.
Director: Clare Kilner
Actors: Debra Messing, Dermot Mulroney, Amy Adams, Jack Davenport, Sarah Parish, Jeremy Sheffield, Peter Egan, Holland Taylor
Oh, how romantic! Hooking up with a hooker! And just in time for Valentine's Day, too.
An insecure airline executive who lives in New York City, Kat Ellis (Debra Messing) is frazzled to learn that the best man at her sister's upcoming wedding (Jeremy Sheffield), is her ex-boyfriend, who dumped her two years ago, without explanation. So Kat withdraws $6,000 from her 401K and hires Nick (Dermot Mulroney), a "male escort," as her "date."
Apparently on the high-end of prostitution, Nick warns Kat that "intimacy will be more." Wow. A prostitute who's afraid to say the word "sex." Now there's a first. No wait, Nick is also drop-dead gorgeous, doesn't appear to have ever used drugs and gives not one hint that he's ever had a homosexual experience. And, even though Nick does sleep with his clients, he insists that prostitution isn't about sex. But he's a prostitute! Right. And I'm the Queen of England.
Kat and Nick fly First Class (I guess she got an upgrade?) to London - in the strangest seats I've ever seen. There, Kat's mother (Holland Taylor), who is married to a Brit (Peter Egan), assigns the pair to Kat's bedroom - another first. And surprisingly, even though Kat coolly hired a gigolo, she becomes giggly and shy, piling pillows between them on the bed. Not Nick, though. He enjoys flaunting things, and even stands just inches in front of Kat, fully nude, to dry off, while she's sitting on the toilet chatting with him. (I think that's called "upselling.")
Kat and Nick enjoy all sorts of typically British things during the next few days, such as pub crawling and a game of Rounders, the British ancestor to baseball, while Kat deals with her supremely dysfunctional family. In an astoundingly new plot device, Kat also flirts, has sex with, argues with, falls in love with, breaks up with, and, of course, (spoiler here!) gets back together with Nick, who loves her too. But wait! That makes Nick an unemployed prostitute who's used to living the big life. What will they do for money? Why, live happily ever after, of course. Because, guess what? Nick went to Brown University and majored in literature. Just like all the other hookers in New York.
If you enjoy Cosmopolitan magazine ("I Was in a Harem;" "I Was a Millionaire's Mistress"), you'll adore this movie, which is a poor re-do of the 1990 "Pretty Woman." Not that that film was any great work of art. And I realize I'm going to upset all those ex-12-year-old girls who comprised that movie's core audience, but it, too, had a terrible message. "Pretty Woman's" lie was that, in order to marry a gorgeous, suave billionaire, all you had to do was hang out on Hollywood Boulevard and solicit customers for sex. This film's premise is just as stupid - and just as sordid. In fact, try as I might to buy into Nick and Kat's romance, I just felt slimed. And it didn't help that Mulroney never cracked a smile. That, however, was probably the most realistic part of the film.
Even if you go along with the plot - for fun, say - it's hard to overlook the cinematic clichés, which come as fast and as furious as Nick and Kat's romance. (He fell in love with her from the minute her heard her voice. Even if he'd never met her, he'd miss her. ) Kat never deals with her family problems (especially her cruel, narcissistic sister), which are miraculously solved at the end. Also annoying are the steady stream of pop music montages, the too-perfect vistas of England and the extreme wealth they all so obviously enjoy (despite much ado about Kat's 401K). It's truly a bizarre fantasy, and clearly, director Claire Kilner ("How to Deal") is going after Messing's core audience (mostly homosexual males) from the NBC sitcom, "Will & Grace." How else to explain so many lingering shots of Mulroney in the nude, Messing's neurotic character (a curious mirror of the one she plays on her show) and the overarching message that heterosexual relationships are fundamentally dishonest?
I'm a pretty easy sell when it comes to romantic comedies. Give me good characters, snappy dialogue and some acting, and I'll enjoy it. After all, at the end of the rainbow, I believe, is love. But this film, despite solid performances from the cast (save Mulroney, who is appallingly boring), just doesn't do the trick. So my prediction for this "Wedding Date" is one very limited engagement.
CAUTIONS:
Drugs/Alcohol Content: Constant drinking and smoking throughout the film, including several scenes in bar; in one scene all the characters get drunk and carouse wildly.
Language/Profanity: Less than a dozen obscenities (including several British ones, such as "bugger") and a few profanities.
Sexual Content/Nudity: Multiple nude shots of male character from rear and side, both in and out of shower, including him dropping his underwear on floor; several partially nude shots of female character during sex scene, including her disrobing and seducing man; one sex scene; several kissing scenes; strippers arrive at a bachelor's party, where men suck on the breasts of a nude ice sculpture; various conversations throughout film about characters sleeping with one another and sexual infidelities.
Violence: Characters argue, chase after one another and, in one scene, one man tries to hit another (for sleeping with his fiancé); various physical comedy falls and bumps.