Uncle Nino Offers Excellent Opportunities for Discussion
Annabelle Robertson

Entertainment Critic

2005

10 Feb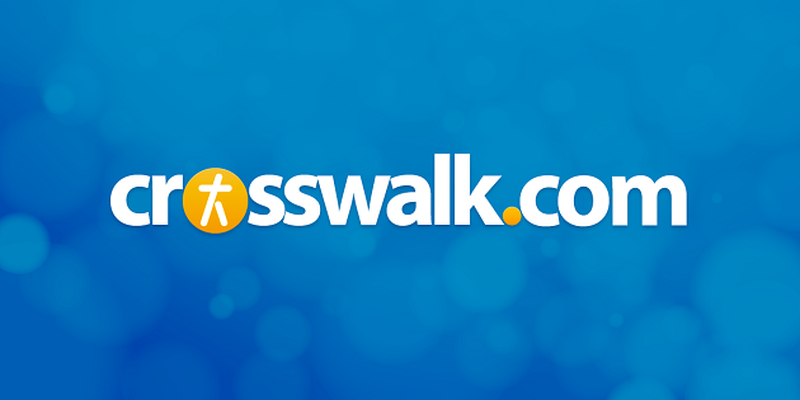 Release Date: February 11, 2005 (in select cities)
Rating: PG (for language and some teen smoking)
Genre: Comedy/Family
Run Time: 104 min.
Director: Robert Shallcross
Actors: Joe Mantegna, Anne Archer, Pierrino Mascarino, Trevor Morgan, Gina Mantegna
Think your family life is just fine? Well, don't invite in any distant Italian relatives. You never know what they might dig up.
Joe Mantegna (TV's "Joan of Arcadia") plays Robert Micelli, an overworked, stressed-out executive who's doing everything he can to provide what he thinks he should for his family. When Robert receives an unexpected call from his long-lost Italian uncle (Pierrino Mascarino, "Tears of the Sun"), he's shocked to learn that Uncle Nino is coming to visit. In fact, he's already at the airport, waiting for the Micellis to pick him up (they didn't get his letter). Nino has waited years to pay his respects to his dead brother, and he's thrilled to be in the U.S. – as confusing as it is to him. Flabbergasted, Robert sends his wife Marie (Anne Archer, "Rules of Engagement") to pick up Uncle Nino and welcome him to their home.
Despite their common Italian heritage, Uncle Nino is everything the Micellis are not. He's easygoing, loves good food and wine and enjoys playing the violin. He also likes working in the garden. The Micellis, on the other hand, never eat dinner together and have spent a fortune sodding the lawn of their gated-community, suburban home. At Uncle Nino's request, they finally discover a dusty box of wine, but it's turned to vinegar. The lawn, however, is a different story. Let's just say that Uncle Nino likes to make himself at home. And he doesn't appreciate the beauty of sod.
Not surprisingly, the Micellis have trouble controlling their kids, Bobby (Trevor Morgan, "The Patriot," "The Glass House") and Gina (Gina Mantegna, "13 Going on 30"). Fourteen-year-old Bobby, who plays lead guitar in his friends' band, is running with a friend that smokes and is starting to get into trouble. Young Gina just wants a dog, but she whines to get her way and doesn't interact with the family, opting for the television or her friend's house, instead. Marie seems to be just doing whatever she needs to get by, without a word of complaint.
With ideas of his own, Uncle Nino wakes up the neighborhood with his violin, gets Gina a dog and even joins Bobby's band – all the while waiting for Robert to take him to his brother's grave. Inevitably, it all comes to a head when Robert loses his cool and Nino shares a secret about his past. It's not unexpected, and its certainly not a huge conflict (which would have helped the script), but it teaches everyone some important lessons – particularly what it means to live a life that is truly bene, as opposed to just passable.
Recipient of the Crystal Heart and Audience Choice Awards from the Heartland Film Festival, "Uncle Nino" is a well-made independent film appropriate for the entire family. Writer/director Robert Shallcross does a good job with his actors. His sets are simple, as is the cinematography, but technically flawless. As Robert, Montegna is credible, but unmemorable. Although Archer can act, she's rather lifeless in this role. Likewise, Morgan and Gina Montagna perform well but don't stand out. It's clearly a script issue, however, rather than performances, which hinder these qualified actors. Their one-dimensional characters have little that is memorable and instead stick with very simply-drawn stereotypes. The best character is Uncle Nino, although his role is also clichéd (he even teaches the kids to make pizza).
With its "after school special" feel, "Uncle Nino" won't impress movie connoisseurs or those looking for an engaging cinematic experience. It is, nonetheless, a positive family film that offers an excellent opportunity to talk with kids about a range of issues, from smoking to estranged family members to the importance of spending time together.

AUDIENCE: Families
OBJECTIONABLE CONTENT:
Drugs/Alcohol Content: A few scenes where adults drink wine; one teen character smokes, but he is rebuked several times and eventually gives it up. The film's prologue states that he "hasn't smoked in almost a year."
Language/Profanity: Three mild obscenities & some name-calling by kids.
Sexual Content/Nudity: Wife wears non-revealing negligee in one scene; two teens kiss in front of family and friends; parents kiss.
Violence: Mild physical comedy.