"Vanity Fair" Offers Good Glimpse into 19th Century Society
Annabelle Robertson

Entertainment Critic

2004

2 Sep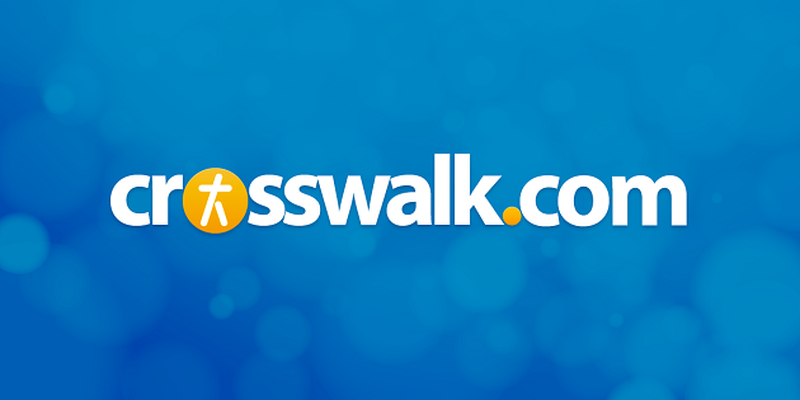 Release Date: September 1, 2004
Rating: PG-13 (for some sensuality/partial nudity and a brief violent image)
Genre: Drama
Run Time: 137 min.
Director: Mira Nair
Actors: Reese Witherspoon, James Purefoy, Rhys Ifans, Jonathan Rhys-Meyers, Gabriel Byrne, Jim Broadbent, Bob Hoskins, Romola Garai
"I think I could be a good woman if I had five thousand a year," says Rebecca Sharpe, the anti-heroine of William Makepeace Thackeray's 1847 novel, "Vanity Fair." Oh, but if only money could make us moral!
The orphan of a French opera singer and an English painter, Rebecca "Becky" Sharpe (Reese Witherspoon) has no objective hope of succeeding in society. But Becky is "not merely a social climber," as one character puts it. She's "a mountaineer." So as Napoleon storms through Europe, Becky takes society by a storm. After working as governess for impoverished earl Sir Pitt Crawley (Bob Hoskins), Becky earns the friendship and patronage of Crawley's wealthy sister Matilde (Eileen Atkins). She then charms Crawley's second son, Rowden (James Purefoy), a self-indulgent but likeable gambler, and marries him. To Becky's surprise, however, Matilde disinherits them both.
Becky's best friend Amelia Sedley (Romola Garai), is enthralled with the handsome Captain George Osbourne (Jonathan Rhys-Meyers), an army officer who cares little for Amelia, save her money. George marries her to spite his father (Jim Broadbent), a wealthy, social-climbing merchant, then dies in the Battle of Waterloo, leaving Amelia pregnant and destitute, because her parents have also lost their fortune.
Now the mother of a young boy, Becky earns the patronage of the wealthy Marquess of Steyne (Gabriel Byrne), who provides for her uneasy entrée into the upper echelons of society, much to the dismay of Rowden, whose fears are validated when he stumbles upon them canoodling on the couch – or so it would seem. Brokenhearted, Rowden goes off to war, where he dies. Cast out by society, Becky moves to the continent, where fortune once again smiles.
William Thackeray knew something about the social interactions of the elite. The son of an English merchant, he was born in India then sent to boarding school, in the English tradition, after his father's death. He attended Cambridge University but didn't finish his degree, having lost part of his £20,000 inheritance at the gambling tables. Thackeray also lost a second fortune, years later, in a banking recession. He is said to have carried on an adulterous affair (after his wife suffered a irrecoverable mental breakdown) with the wife of a friend. So, when Thackeray wrote about the ills of money, the bourgeoisie and high society, he knew of what he spoke.
His Becky Sharpe, however, is a different one from director Mira Nair's("Monsoon Wedding"). Thackeray portrayed Becky as a beautiful, scheming villain willing to do anything to succeed, and even subtitled his book, "A Novel Without a Hero," because Becky was an anti-heroine. Margaret Mitchell is said to have modeled the infamous Scarlett after Becky. Thackeray also structured his novel as a 'compare-and-contrast' between two women, Becky and Amelia, following the different paths their lives take over a 40-year period.
Nair focuses instead on Becky, softening her into an ambitious but likeable gal who is simply trying to overcome poverty and 'do better for herself.' Becky is impetuous, of course, and at times a bit devious, but her motives are very understandable. In her place, in fact, we'd probably do the same thing, poor thing. Becky's adulterous union with Steyne (ambiguous in the book but nevertheless likely) is turned into a near rape, with Becky fending off the villainous Marquess then suffering Rowden's unwarranted abandonment. She insists that no one but her husband or her doctor will ever enter her bedchamber, implying a virtuosity (and a line) that does not originate with the novelist.
Thackeray's novel also ends on a very different note. After Rowden's death, Becky's paramour dies under mysterious circumstances, leaving her a wealthy widow. In this version, however, Becky marries Amelia's brother Jos (Tony Maudsley), the man she may have loved all along, in an exotic Indian wedding. That theme, of the sultry, beckoning India, is played up dramatically in Nair's version (she is Indian), and it not only adds dimension but diversifies the already stunning display of costumes and scenery. Declan Quinn's cinematography is also outstanding.
Even though Becky had been defanged, the film still has its merits. All the actors, who are mostly British, do a fabulous job, and Witherspoon holds her own. Too bad, though. I would have liked to have seen her in a role more faithful to Thackeray's Becky, because I think she could have pulled it off. But this one will certainly do. We're offered a glimpse into the 19th century world of haves, have nots and wannabes. It also offers a host of things to ponder. After all, just how different from Becky can we be when we long to be just like our modern-day aristocrats, the Hollywood elite?
Trying to condense a 900-word novel into a film is no easy task, and while it drags at times, Nair's effort is a good one. It's no Cliff Notes, but it's certainly worth a look-see for adults and mature teens and is sure to entertain.
OBJECTIONABLE CONTENT
Drugs/Alcohol Content: Wine/wineglasses in multiple scenes and at formal dinners.
Language/Profanity: None. Vague references to sexual situations.
Sexual Content/Nudity: One shot of nude breasts, seen from a distance; one shot of rear female nudity; brief kissing; multiple scenes with female cleavage; husband and wife shown in bed, partially clothed, frolicking; belly dancing scene with multiple midriff-baring dancers.
Violence: Soldiers marching into battle/returning home from battle; references to soldiers who died in battle; one gruesome shot of body-strewn battlefield, including bloody, mangled bodies; men argue, fight; woman fends off sexual advances of aggressive man.