Videos for Valentine's
Phil Boatwright

Baptist Press

2004

12 Feb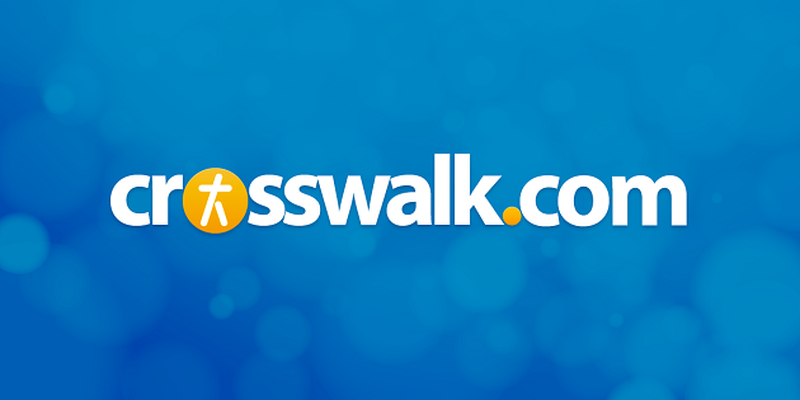 THOUSAND OAKS, Calif. — Looking for a great date movie?
Find something fun, but not insignificant. Something not too long. Something that doesn't make either of you uncomfortable. With today's hectic lifestyles, no one wants to play detective before choosing an appropriate film. But the committed Christian must. "I will set before my eyes no vile thing," Psalms 101 reminds us.
What Type of Movie Does Your Date Like?
Comedies, dramas, romance, musicals, action, etc? What era? Pre-MPAA ratings, from the mid-1930s to mid-'60s, when objectionable language and graphic sexuality were prohibited, or only late releases? What rating do they prefer (G, PG, PG-13)? I recommend against R-rated films, especially on a date. And if something embarrassing develops in the film you selected, be sensitive to your companion and ask if they would prefer to not watch the video. Caring about the one you are with will strengthen the relationship.
Video Alternatives
When you enter a video store, where do you go first? If you head directly to the "new arrivals" section, you may be cheating yourself. Most film historians agree that the best pictures of all time were not made in the past 25 years. So take a stroll down the "classics" aisle.
What Does the Bible Say About Your Choices?
Respect for the Almighty is necessary in every area of our lives, including how we entertain ourselves. His Word lights our path. "Have no fellowship with the unfruitful works of darkness, but rather reprove them," Ephesians 5:11 counsels.
Need Help?
The MPAA rating system is habitually ambiguous. Even when secular critics attempt to warn of deplorable content, they frequently overlook things that Christians find offensive. Get your information from those who share your spiritual values. But if you don't like my style, there are others who also critique from a Christian perspective. Find someone you enjoy reading and who seems spiritually thoughtful without being overly pious. Again, there are several excellent reviewers in the Christian community.
10 Top Videos for Dating Singles:
I have chosen to omit some great recent films because today's filmmakers often include content that may send the wrong message to your date. Rather, I have attempted to find selections that contain scenes or performances you will enjoy discussing afterward.
"His Girl Friday." Cary Grant is a scheming editor trying to keep his star reporter (and ex-wife) from marrying and leaving the paper. Grant and Rosalind Russell spout rapid, witty dialogue at a breakneck pace. A battle of the sexes where no one loses. Arguably the best screwball comedy ever made.


"Pat and Mike." Spencer Tracy is a sports manager. Katharine Hepburn is a top female athlete. Great lines and comic situations abound.


"The African Queen." Humphrey Bogart and Katharine Hepburn find romance as a mismatched pair traveling downriver in a small boat in an effort to sabotage a Nazi warship.


"Roman Holiday." Oscar winner Audrey Hepburn plays a princess who falls for a reporter, Gregory Peck. Styles have changed, but no face has ever outshone Ms. Hepburn. Well, except for our girlfriends', right guys?


"The Ghost and Mrs. Muir." A gothic romance without promiscuity. A widow moves into a seaside cottage, haunted by a ghost who takes a shine to the new occupant. Rex Harrison, Gene Tierney and Natalie Wood around the age of 6. Great musical score.


"Sense & Sensibility." Set in prim and proper 18th-century England, the beautifully photographed and splendidly acted melodrama is full of humor, wit and passion. Emma Thompson won an Oscar for her screenplay. PG (no profanity, no sexual situations, no violence – just great storytelling).


"Key Largo." A scintillating script about gangsters holing up in a Florida hotel during a typhoon. Bogey and Bacall radiate, John Huston's direction hypnotizes and Edward G. Robinson unnerves. A perfect movie.


"What's Up Doc?" Barbra Streisand and Ryan O'Neal star in this very funny screwball comedy.


"Enchanted Cottage." Probably more suited for married couples, but hey, even married people should have date nights! This is a lovely fantasy about a scarred war vet and a homely woman, both made beautiful by their love. Made in 1945 in black & white, but don't let that stop you. It's a very romantic film.


"Cyrano de Bergerac." Jose Ferrer is splendid as the artist with a poet's heart and a rhino's nose. Later version with Gerard Depardieu also is well done, but far bawdier.


© 2004 Southern Baptist Convention, Baptist Press.  All rights reserved.  Used with permission.