Wall·E: Pixar's Most Thoughtful Film to Date
Stephen McGarvey

Crosswalk.com Executive Editor

2008

25 Jun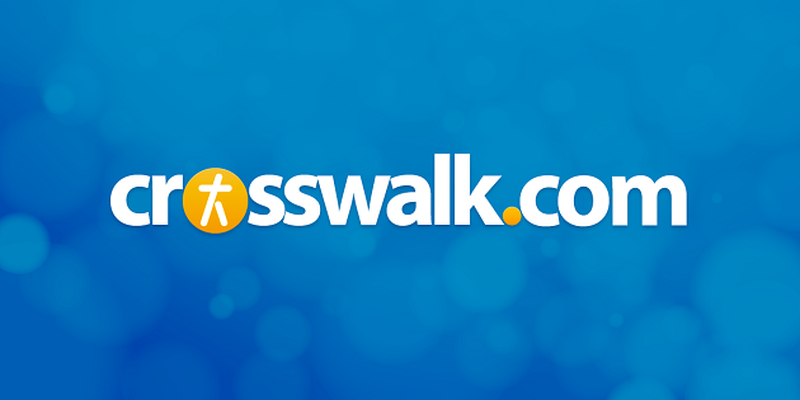 Pixar films are becoming a summer ritual. The famous San Francisco area studio that practically invented the field of computer animated films is back with this year's addition to their incredible lineup of original characters and stories.
This summer's entry asks us a simple question, "What if mankind had to leave earth and somebody forgot to turn off the last robot?" Thus we are introduced to Wall·E, the last robot on earth and our protagonist in Pixar's first foray into science fiction. The story begins on earth 800 years into the future and is set up with a quick series of leftover video clips. The planet filled up with too much trash and humans left on gigantic cruise-ship-like, space-going vessels to wait out the clean up. The only problem is, for some reason they forgot to go back. Alone on the planet, the last little trash collecting robot Wall·E (Waste Allocation Load Lifter Earth-Class) is left sorting through the junk that humanity has left behind.
"Everybody has left and this machine doesn't know it can stop, and it's just doing its thing forever," says the film's director Andrew Stanton, a self acknowledged "sci-fi geek." "It's the loneliest scenario ever." And over the years he has picked up not only a pet cockroach (it's not as gross as it sounds), but a personality. Inadvertently, little Wall·E stumbles upon the key to the planet's future—something that EVE (Extra-terrestrial Vegetation Evaluator), a sleek search robot that one day shows up in Wall·E's world, believes the off-world humans are eagerly awaiting.

Of course, when EVE shows up quirky little Wall·E develops quite an attachment to her. Having learned about love from a leftover VCR tape of the film Hello Dolly! our little junk collector decides to win the "heart" of newcomer EVE. In addition to providing a crucial element to the story, the music of Hello Dolly! features prominently on the Wall·E soundtrack. Stanton acknowledges that it was an odd choice to use Broadway show tunes in a science fiction movie, but that the music fit so well with the story and it's quirky nature, he couldn't say "no."
"When I had that weird idea of using that song [from Hello Dolly!] … I said to my wife 'this is the weirdest idea I've ever had and I'll be asked why I did this for the rest of my life,'" says Stanton. "One thing I decided I wanted early on… I knew I wanted old fashioned music against space, I knew I wanted future and past juxtaposed."
At a recent Los Angeles press junket, Stanton spent much of his time answering questions about Wall·E's seemingly ecological connotations. Stanton maintains that in portraying a junked-up and abandoned earth, he was not trying to force a politically green message onto young viewers.
"I don't have a political bent here. I don't have an ecological message to push. … Everything I wanted to show here was based on the love story," Stanton told the assembled journalists. "[As a plot device I decided] I have to get everybody off the planet. I have to do it in a way that you get it without any dialogue. You have to be able to get it visually in less than a minute. So the trash did that. You look at it, you get it. And you have to move it; even a little kid understands that. It allows Wall·E to sift through everything we left behind on the planet to show that he's interested in us. So I had to look at everything from the point of view of how you understand it visually without dialogue to describe it."
Of course, as is Pixar's custom, the level of detail in those skyscraper-sized piles of junk cubes Wall·E has spent centuries stacking is staggering. Animators create two distinct worlds for the film: the dreary deserted earth with its piles of junk and the sleek futuristic spaceship Axiom that now houses the migratory human race. Both settings show an unprecedented amount of detail.
Pixar animators also had the daunting task of creating characters that show emotion without using traditional dialogue or facial movement. According to Stanton "the characters seem robotic because they don't squash and stretch. That was really a brain tease for the animators to figure out how to get the same ideas communicated and timed the way it would sell from a storytelling standpoint, yet still feel like the machine was acting within the limitations of its design and construction." Yet with simple movement and excellent sound editing the animators did just that.
This is a challenge that Oscar-winning sound designer Ben Burtt and his team struggled to overcome. In a fantasy film, Burtt believes that sound acts on people invisibly. Sound becomes the aspect of the film that holds everything together, he says. Burtt's goal is to convince the audience that what they see is dramatic and real, based simply on what they hear.
"For Wall·E, I think the team has recorded every motor we ever came in touch with … from appliances to jet planes," says Burtt. "The idea of taking natural sounds and imposing them into a fantasy world gives the illusion that these things are real. We kind of recognize these sounds even though we can't identify them fully."
According to Burtt, Wall·E has more sound files than any single feature film he's ever worked on—over 2500. "Every character has a set of sounds; there is lots of movement, lots of dense activity." And rather than rely on computer-synthesized sound, Burtt's team used mostly real, man-made sounds from motors and equipment. For example: Wall·E's treads, when moving slowly, are an old fashioned hand electric generator; for his treads moving fast, a higher-pitched energetic sound that Burtt recorded from an old biplane inertia crank starter. Wall·E's eyebrows are a Nikon camera shutter; his arms sounds are the azimuth motor on a tank cannon.
"Wall·E has lots of little motors and squeaks and clicks of his hands; those are all mechanical sounds that come from many different sources," explains Burtt. "The idea is to orchestrate all those bits of sound to also be a part of his character. So he can cock his head and look at something and you hear a little squeak. In a way that's an expressive sound effect. That array of sound is used to find his character."
Despite the film's amazing technical proficiency, it is still the story above all else that those associated with Wall·E are proud of the most. Actor Jeff Garlin (Curb Your Enthusiasm) says he didn't have to be asked twice to work with Pixar and Andrew Stanton, who also directed Pixar's Finding Nemo.
"Pixar works on their stories harder than any other place around," says Garlin, who provides the voice to the Axiom's Captain in the film. "They will not move forward unless they've got the story right. They also have great constructive criticism … and they are really kind to one another. … They take what they do very seriously. In many other studios laziness runs amuck and dollar signs run amuck. Not that Pixar doesn't want to make money … they just want to make a great movie first and believe the money will follow."
Actor John Ratzenberger, who has had some sort of role in all nine of Pixar's feature films, agrees that with Wall·E Pixar once again outdoes itself. "I've got [compromising] Polaroids from a Christmas party …" he jokes when asked how did it happen that he's been in every Pixar film to date. His voice has been used so much that Pixar jokingly refers to Ratzenberger as their "good luck charm."
But on a serious note Ratzenberger explains, "They call me. I show up. It's as simple as that. Because I know … that every single time there is a Pixar movie it's a part of history somehow. They've broken new ground every time. They could have rested on the laurels of their achievement years ago and become a mediocre company that sends out mediocre products. They refuse to do that. They try to outdo themselves with every single project."
And despite the obligatory humor and quirky characters of the film, transcendent themes make Wall·E more reflective than the average family comedy. Wall·E learns that love means putting the needs of someone else before his own. Humanity decides, as one character puts it in a moment of decision, not just to survive but to "live."
This tone is obvious in both the art and story of Wall•E, which stands toe-to-toe with Pixar's earlier celebrated work and is arguably its most thoughtful and mature film to date. Wall•E will surely charm audiences with an endearing robotic protagonist that sets out to find love and ends up, as Co-Producer Lindsey Collins puts it, "teaching humanity how to be human again. It's that twist and irony combined with real emotion that I think is going to resonate with audiences."



Featuring the voice talents of Fred Willard, Jeff Garlin, Sigourney Weaver, John Ratzenberger, Kathy Najimy, Ben Burtt, Wall•E will be released by Walt Disney Pictures and Pixar Animation Studios on Friday, June 27, 2008.