Watch the New Dumbo Movie Trailer -- Coming to Theaters March 29!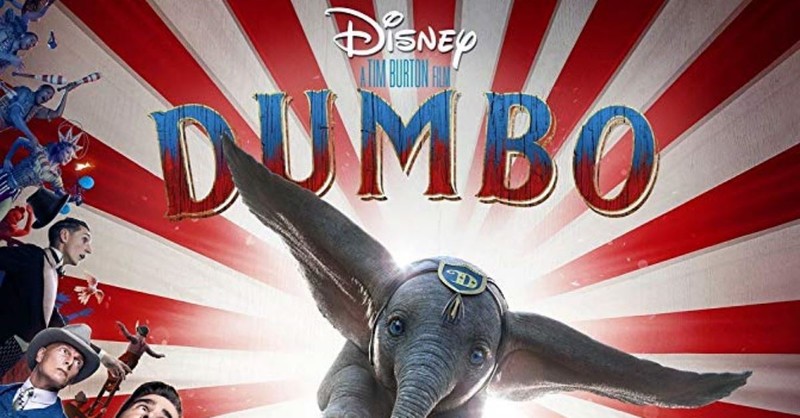 Everyone's favorite baby elephant is hitting the big screen!  Dumbo will soar once again for a new generation in this inspiring release, coming to theaters on March 29.
As many may remember, Dumbo's oversize ears that enable him to fly unfortunately elicit jeers from the troupe -- until they decide to capitalize on Dumbo's potential to revive their flagging circus.
It's a timeless portrait of courage and faith that uncovers hidden motives and celebrates love.
Brought to life by the imagination of legendary director Tim Burton (Alice In Wonderland, Big Fish, Batman Returns), Dumbo is a live-action adventure featuring an all-star ensemble cast that includes: Colin Farrell (Fantastic Beasts and Where to Find Them), Eva Green (Casino Royale), Danny DeVito (Matilda, Batman Returns) and Michael Keaton (Beetlejuice, Batman).
In the movie, former circus star Holt Farrier (played by Colin Farrell) returns from war emotionally scarred. He is hired by Max Medici (played by Danny DeVito) to care for the newborn baby elephant. However, when Holt's children realize that Dumbo's wondrous ears help him take flight, the news spurs an ill-intentioned entrepreneur and aerial artist to collude on marketing Dumbo as a star attraction.
According to IMDb, "when they discover that Dumbo can fly, the circus makes an incredible comeback, attracting persuasive entrepreneur V.A. Vandevere (Michael Keaton), who recruits the peculiar pachyderm for his newest, larger-than-life entertainment venture, Dreamland. Dumbo soars to new heights alongside a charming and spectacular aerial artist, Colette Marchant (Eva Green), until Holt learns that beneath its shiny veneer, Dreamland is full of dark secrets."
Mark your calendar for March 29 to join in the magic, wonder, and fun of this legendary family classic.
Photo Credit: ©Grace Hill Media